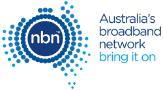 NBN Outage in Kiama, State of New South Wales
The National Broadband Network (NBN) is an Australian national wholesale open-access data network project and offers landline phone and internet network.
No problems detected at NBN
NBN problems in the last 24 hours in Kiama, State of New South Wales
At the moment, we haven't detected any problems at NBN. Are you experiencing issues or an outage? Leave a message in the comments section!
Most Reported Problems:
Internet

Wi-fi

Total Blackout

E-mail

TV

Phone
NBN Outage Map Near Kiama, State of New South Wales
The most recent outage reports and issues originated from Kiama and Wollongong.
| | | |
| --- | --- | --- |
| Kiama | Internet | |
| Kiama | Internet | |
| Wollongong | Internet | |
| Wollongong | E-mail | |
| Kiama | Internet | |
| Wollongong | Internet | |
NBN in Kiama, State of New South Wales Comments
Tips? Frustrations? Share them here. Useful comments include a description of the problem, city and postal code.
NBN Issues Reports Near Kiama, State of New South Wales
Latest outage, problems and issue reports in Kiama and nearby locations:
NBN Issues Reports
Latest outage, problems and issue reports in social media:
Karen Devenport

(@karendevenport) reported

@TPG_Telecom We are being told this maintenance is connected to the issue we've been having ever since our NBN was connected. This is about the 12th @NBN_Australia technician that has come out. They all blame each other. It's disgraceful. And I'm yet to be contacted by TPG re: compensation...

Ruby O'Rourke

(@SHE_RubyORourke) reported

@ChrisLegg4 @LisaJBryant Nobody helped before, so I expect the whispers of how insulting Ruby is being now, is funnelling down the wires of NBN. That's what's horrible. Last thing, I am not going to stop until I have called out the corruption in the dept of education & the government. It has to stop.

Arnan Mitchell

(@ArnanMitchell) reported

@LJPatton @_markagregory @Bill_Corcoran @davidjamesmoss2 @australian @chris_griffith The fibres used by the NBN are good and this is a major component of the deployed infrastructure. These fibres can sustain us for the coming decades. (it's the 'last mile' on copper that's the problem - many of these links need upgrading right now and this will only get worse)

Samich

(@SNoutso) reported

@TMFScottP @RosscoSydney The government doesn't have time for such minor issues, it has to chase social security problems like the Indue card, robodebt and installing copper wire for the NBN

Geoff Day

(@GeoffDay4) reported

@DoctorKarl Cos the NBN doesn't work

stephen casey

(@pontifax55) reported

@JonathonMomsen @DoctorKarl Would have been if it was done correctly in the first place. If I can get 5G for the same price I would certainly reconsider my NBN service.

Robert Hudson

(@manaz_d) reported

from Sydney, State of New South Wales

My @NBN_Australia HFC service is down. Fault logged with my RSP (@Aussie_BB). I wonder if nbn will book "planned maintenance" again to fix the fault - it conveniently stops the "unplanned outage" timer when they do that...

Cdbrown

(@BrowntownBrew) reported

@paddysnapshot @DoctorKarl Log into your modem and check what the max attainable rate and current sync rate are. You may be paying for a speed tier that the copper doesn't support or you are paying a provider that doesn't support its customers #nbn

Jim Pike

(@JimPike50014283) reported

@NBN_Australia I have wireless broadband so no lines to check and the regular excuse given by the provider is "it's down for maintenance" I updated from adsl in Jan 2017 and it's been down so many times since I don't bother any more trying to find out why and just accept that it's rubbish

💧Shiv

(@BLShiv) reported

@KatieEBarclay @tonyreeswoods @beneltham @Iantgal LNP philosophy is not nation building. It's running public service as business with cost justifications so their outcomes are skewed. It has shown up big time in destroying renewables industry, destroying NBN, destroying tertiary education (TAFE before and Unis now).