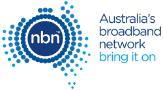 NBN Outage in Morwell, Latrobe, State of Victoria
The National Broadband Network (NBN) is an Australian national wholesale open-access data network project and offers landline phone and internet network.
No problems detected at NBN
NBN problems in the last 24 hours in Morwell, State of Victoria
Most Reported Problems:
Internet

Wi-fi

Total Blackout

E-mail

TV

Phone
NBN in Morwell, State of Victoria Comments
Tips? Frustrations? Share them here. Useful comments include a description of the problem, city and postal code.
NBN Issues Reports Near Morwell, State of Victoria
Latest outage, problems and issue reports in Morwell and nearby locations:
NBN Issues Reports
Latest outage, problems and issue reports in social media:
John Cas

(@moresunshine_1) reported

@AdamFowler_IT @sebtheit @Internode @Aussie_BB I got a cap and mug. HCF internode has been great. Only 1 issue which was Nbn working on line. Current up time: 46 days. Speed is good.

Pete Vee

(@ipetev) reported

@Johns_Analytics @MrKRudd Ahhh Half Term Tones was actually the one who wrecked the NBN. Labor had plans for most Australians to get fibre to the home and not use the antiquated copper network. Even with a "cheaper@ design the Libs still couldn't deliver it on budget. They're IT illiterate clowns.

Garrity, Brett

(@thingsworkout14) reported

@optus had a pleasant experience using your in app message service to find out NBN was in fact down due to railway works in Cheltenham hitting the line or something like that. But you have given my son and I more data which we can't use as your mobile data speeds are unusable.

who am I?

(@theking_otter) reported

@NBN_Australia Pay. Night. Labour. You're. Already. An. Awful. Enough. Service. Provider.

amy☕️

(@daysofamy) reported

@WatchMeRawr I hate it so SO much and I know it's bc everyone is home and working online and **** the NBN they should have foreseen this

Pile Of Garbage

(@GarbageDotNet) reported

@bobbilljim @LuigiThirty @djcozmik @SenatorIvy @DetroitQSpider @KennethLogins @p_r_e_f_e_c_t @BuluBane @AndrewFairbairn @ThePrettyEnemy @GlennSmithPR @s_ridenour @wurp @rulesobeyer @jimprov @BsideRare @twheany @iluv2computer @typhoonjim @The_Swole_Nerd @joedonbaker @hume_r @aftertheboop @mindrot08 @wizonesolutions @RazzleDazzleRtB @UnlikelyLobster @symbolicbutt @tinselt0wn @jesus_wep @ilovepets420 @CatFace_Joe @Angrymoocow @ElDoinko @FartCrab @GhostCrabGames @Schadenboner @bhodii @maunciple @ToonyGoons @ModusOperandi @Henderburn @formatamerica @xomputer @ultrafetzig @JFarmdogg @thatsdrkelly @oball Of course Telstra was also under zero obligation to upgrade the network and their minimum maintenance meant it all went to ****. Had it not been privatised the whole NBN thing would never had been nessecary as we could have just said "Oi install fibre ya dinguses!" in like 2005

Juan Florez

(@juan_jflorez) reported

@Optus my mobile speeds are at .52 MB/s while my NBN doesn't work. I'm at 3194. Your network status page doesn't show any issues with mobile in the area this is clearly wrong

Amanda Ralph

(@ralphytown) reported

@iiNet The technician has resolved the issue - for now. Usual lack of stability with #NBN @NBN_Australia - not a problem I encountered with ADSL.

Scruggy

(@ChristosStefan3) reported

@Optus from around 11:30 am nbn has been down in Cheltenham 3192 and I have used over $30 worth of mobile data so I can continue accessing the internet. Please fix this issue

Amanda Ralph

(@ralphytown) reported

Another 20 mins of my life I will never get back trying to resolve issues with the 'wonderful' #NBN @NBN_Australia #iinet @iiNet