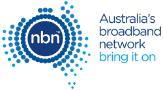 NBN Outage in Darwin, Northern Territory
The National Broadband Network (NBN) is an Australian national wholesale open-access data network project and offers landline phone and internet network.
No problems detected at NBN
NBN problems in the last 24 hours in Darwin, Northern Territory
At the moment, we haven't detected any problems at NBN. Are you experiencing issues or an outage? Leave a message in the comments section!
Most Reported Problems:
Internet

Wi-fi

Total Blackout

E-mail

TV

Phone
NBN in Darwin, Northern Territory Comments
Tips? Frustrations? Share them here. Useful comments include a description of the problem, city and postal code.
NBN Issues Reports
Latest outage, problems and issue reports in social media:
not cyan

(@siantakesphotos) reported

@tidgeaana I'm using their nbn rn but I love it. Also if the nbn ever goes down the box defaults to using the phone towers 4g so you should never be without internet

Harold Mally

(@MallyHarold) reported

@NBN_Australia Thanks for your response. Telstra advises outage is due to cable damage caused by independent construction in the area. They are working on it.

nbn™ Australia

(@NBN_Australia) reported

@MallyHarold They can do further testing and if the issue is with nbn, they'll let us know and we'll work together to resolve and provide updates. Please note providers are experiencing extremely high call volumes & support requests at present and are working with reduced staffing levels. 2/3

Iam Mudlet

(@IMudlet) reported

@craigo001 Damn our NBN is diabolical.. I finally got back to retweet it In the immortal words of Count de Monet; "The King looks like the pissboy"

Njubi Ng'ang'a 🇰🇪

(@njubi_eric) reported

from Newcastle, State of New South Wales

I moved into #Telstra 7 days ago and I promise you their nbn is the worst. Speeds of 7 mbps is just unheard of. Piece of advice to anyone planning to join Telstra DON'T

Boz

(@bozwhite) reported

@_itsashleeee_ Maybe NBN having issues or like the Jets gf a few years back, lack of angles

Tailgator

(@Tailgator1) reported

@MRowlandMP That will be using the new satellite service that @TurnbullMalcolm told the electorate Aus didn't need, that could be catered for by existing satellite capacity. roflmao Tosser. #NBN

Adam 'Essential' Wells

(@TrjnRabbit) reported

@NBN_Australia my ISP has consistently gone to bat for me when NBN failed. That I have no direct means of dealing with the people who are coming to my house is farcical and that the people I can contact about my service are not equipped to handle complaints is worse.

nbn™ Australia

(@NBN_Australia) reported

@TrjnRabbit We can only recommend that you please keep in close touch with your provider for any updates as they receive updates directly from our nbn support team. If you're advised that there is no update, your provider can request for an 2/3

Robyn McComas Magers

(@MagersRobyn) reported

Yes. The National Broadband Network (NBN) is proving to be a complete failure. It's time for us all mount a class action against this Company with the ACCC. Grounds: False advertising for starters