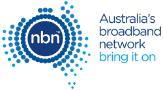 NBN Outage in Logan City, Logan, State of Queensland
The National Broadband Network (NBN) is an Australian national wholesale open-access data network project and offers landline phone and internet network.
No problems detected at NBN
NBN problems in the last 24 hours in Logan City, State of Queensland
At the moment, we haven't detected any problems at NBN. Are you experiencing issues or an outage? Leave a message in the comments section!
Most Reported Problems:
Internet

Wi-fi

Total Blackout

E-mail

TV

Phone
NBN Outage Map Near Logan City, Logan, State of Queensland
The most recent outage reports and issues originated from Brisbane, Point Talburpin and Stanmore.
| | | |
| --- | --- | --- |
| Brisbane | Wi-fi | |
| Brisbane | Internet | |
| Brisbane | Total Blackout | |
| Brisbane | Internet | |
| Brisbane | Internet | |
| Brisbane | Internet | |
NBN in Logan City, State of Queensland Comments
Tips? Frustrations? Share them here. Useful comments include a description of the problem, city and postal code.
NBN Issues Reports Near Logan City, State of Queensland
Latest outage, problems and issue reports in Logan City and nearby locations:
NBN Issues Reports
Latest outage, problems and issue reports in social media:
David Morison

(@davmoro) reported

@BobbyMcGee19 @Telstra @NBN_Australia Yeah, given all my information today but couldn't pull account number out of my *** ... apparently she cant look up my details using phone number and other personal details... maybe her NBN was down!

nbn™ Australia

(@NBN_Australia) reported

@JTNL2007 If the issue is with nbn, they'll let us know and we'll work together to resolve the issue. Please note that providers are experiencing extremely high call volumes and support requests at present and are working with reduced staffing levels. 2/3

Jelena

(@JVS_tweets) reported

@Juanita_Phillip Darn, your message sounds more fun. Mine told me that I must press 1 to connect to the nbn service provider NOW!🥱

Cessnock Girl

(@CessnockG) reported

@BambrickDaz @PeterWMurphy1 @Juanita_Phillip I've got the one that says we're getting NBN and they'll be cutting off my service in 24 hours if I don't respond...and I already have NBN

Gavin

(@iGavMax) reported

@weezmgk @DoctorKarl Anyway 4G is not the solution. I merely mentioned that you can get better performance on 4G re nbn in some situations.

Scoooter

(@strazdas696) reported

@Juanita_Phillip Damn. I only get boring old Nicole from the NBN

scott knight

(@knightsixnine) reported

@ellenmfanning The other issue is apparently NBN co is also reverting to copper lines for the NBN roll-out in lieu of fibre - future proof (time must be running out) and have already bought enough to stretch around the globe 1.25 times, explains why copper (and iron ore) is through the roof atm

Daz Bambrick

(@BambrickDaz) reported

@PeterWMurphy1 @Juanita_Phillip Scammers. There's another one my mum keeps getting that claims it's from the NBN and the service will be cut without extra payment. The freaky bit is it's using Australian voices in the recorded message

Marcus Wigan

(@MarcWigan) reported

Those of us foolish enough to invest with #AustralianUnity usually find extremely rude call centre operators long delays and arbitrary cut off of connections. After many hours on hold today they did all that.just like @nbn and@optus

Robert Hudson

(@manaz_d) reported

@NBN_Australia See my recent tweet about you guys (again) trying to tell me that the quality of my HFC service installation is Telstra's problem, not yours...