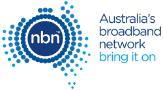 NBN Outage in Wonthaggi, Bass Coast, State of Victoria
The National Broadband Network (NBN) is an Australian national wholesale open-access data network project and offers landline phone and internet network.
No problems detected at NBN
NBN problems in the last 24 hours in Wonthaggi, State of Victoria
Most Reported Problems:
Internet

Wi-fi

Total Blackout

E-mail

TV

Phone
NBN in Wonthaggi, State of Victoria Comments
Tips? Frustrations? Share them here. Useful comments include a description of the problem, city and postal code.
NBN Issues Reports
Latest outage, problems and issue reports in social media:
trent clarke @🏡

(@trentcsc) reported

Apparently @iiNet support has lodged an issue with the NBN and they'll get back to me. I hope so, because they have already said they'll call me back once over this and not done so.

trent clarke @🏡

(@trentcsc) reported

After talking with @iiNet tech support in its various forms for close to 3 hours, I still do not know why my NBN setup did not happen today, nor when they will mount another attempt.

trent clarke @🏡

(@trentcsc) reported

@iiNet I've been dealing with your support crew for 2 hours via chat after no-one called me back when I asked why my NBN setup didn't happen today. Tech support people keep disappearing for 15 minutes at a time. Over. It.

AW

(@Lebanator_) reported

@NBN_Australia @VodafoneAU NBN is an absolute debacle. Next Door neighbour gets 100mb and I'm barely pulling down 30 mbs a second with drop outs. @Telstra and their crap copper roll out. Absolutely disgusted in the lack of care and accountability on the spend of public funds.

m i c h a e l ¯\_(ツ)_/¯

(@micwoodward) reported

@moylecroft @Aussie_BB Mine went through a phase of dropping all the time, turned out to be a crap NTD. NBN guy took one look at the serial number and went to get a replacement. Mine was dropping maybe 10 times a day...

MUZZA

(@MJBIS) reported

@techAU @Aussie_BB @NBN_Australia Upload is still poor

Brian

(@GuardsMr) reported

Murrurundi's taps turned on in drought-ravaged town living for years on restrictions Sorry i cannot comment too much as the ute bute Telstra NBN will not open up parts of the article . Third world network

BushyAU 🌳🌲

(@Bushy_AU) reported

@Stevetothe0_ @Aussie_BB As someone who gets NBN Wireless, I'd like for you to kindly go shove a cactus down your pants. This hurts me on so many levels.

decryption

(@decryption) reported

@nizmow 7% of HFC has support for it - will grow over time as NBN upgrade the HFC network (but there's no list of which HFC areas support it, just apply for it and pray)

RealMarkNewton

(@NewtonMark) reported

@Qld_Steve @stilgherrian @NBN_Australia Upstream and international implications are nil; With the exception of the access network, everything ISPs deal in is (a) symmetrical and (b) cheap.