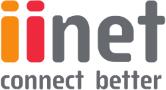 iiNet Outage in Woodend, Macedon Ranges, State of Victoria
iiNet Limited is Australia's second-largest internet service provider. Their focus is primarily on ADSL-based Internet access. iiNet also provides optical-fibre, dial-up, and voice services.
No problems detected at iiNet
iiNet problems in the last 24 hours in Woodend, State of Victoria
At the moment, we haven't detected any problems at iiNet. Are you experiencing issues or an outage? Leave a message in the comments section!
Most Reported Problems:
Internet

E-mail

Wi-fi

TV

Total Blackout
iiNet in Woodend, State of Victoria Comments
Tips? Frustrations? Share them here. Useful comments include a description of the problem, city and postal code.
iiNet Issues Reports
Latest outage, problems and issue reports in social media:
💧Kit Tona

(@tona_kit) reported

@indica2007 Well I recommend iiNet. They're not perfect but they're a lot better than any of the other providers I've tried. Their tech support is usually available 24/7, and their plans are good.

GeminiAUs

(@Sneakygemini) reported

@JamesSismanes @iiNet @Internode Based on the last 12 months, i'd say go with anyone except iinet/tpg/internode. These 3 as far as I can tell have thrown in the towel when it comes to good support, routes and speeds.

Meg Hutchins

(@hutchy_25) reported

@iiNet Still haven't heard back from iiNet this morning as you told me above. Internet still not working on all of our devices this morning despite trying the reset of the modem and power off strategies....

Five Penny

(@mixdecs) reported

@iiNet Frequent drops outs everyday for months and months. We called iiNet and the customer service always dismiss this as our modem and it is not! Neighbours in the area all having the same problem. I have to hotspot my phone on a regular basis, even before COVID to get through mtgs

Cool guy who loves his friends & Big Boss

(@RoryMachell) reported

By the time my iiNet refund comes in I'll already be paid which sucks because I asked for it 3 weeks ago.

Meg Hutchins

(@hutchy_25) reported

@iiNet Any time, as long as the problem has been fixed! I've been with iiNet for a long period of time - and am considering another provider if this is not fixed soon. I rely upon internet connection for my work and study.

Nathan Braddock

(@NathBraddock) reported

@iiNet we have been having serious issues for near on 3 months. We've spent literally hours on the phone, multiple emails, technicians and still we do not have reliable internet. It's clear it's a modem issue but we cannot get it replaced. This is my last try at resolving this.

Chris Powell

(@Ratamancer) reported

@iiNet This has been happening for over 3 months now and I've begging help. My next step is going to the TIO.

ozwhopper

(@ozpottsy) reported

@iiNet internet has been off most of the morning. Request a call back at 0929. iiNet Calls back at 0958. Staff member hangs up. I request call back again at 0959 and still waiting. No internet. Business not able to function. This has been 2 weeks of poor service.

Andrew Thornhill

(@Thornhill_A) reported

@iiNet ref: 347597982 ref: 347597982 ref: 346598138 ref: 347453727 ref: 347547799 Customer reference:1185545785 iiNet Invoice 699476019 Have a listen to all the voice recordings. Your company do not understand customer service. Especially during difficult Covid times. IInet is bad.