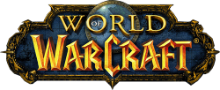 Is World of Warcraft down?
World of Warcraft is a massively multiplayer online role-playing game released in 2004 by Blizzard Entertainment. It is the fourth released game set in the fantasy Warcraft universe, which was first introduced by Warcraft: Orcs & Humans in 1994.
No problems detected at World of Warcraft
World of Warcraft problems in the last 24 hours
At the moment, we haven't detected any problems at World of Warcraft. Are you experiencing issues or an outage? Leave a message in the comments section!
Most Reported Problems:
Sign in

Online Play

Game Crash
World of Warcraft Outage Map
The most recent outage reports and issues originated from:
| | | |
| --- | --- | --- |
| Si Racha | Sign in | |
| Hialeah | Sign in | |
| Brisbane | Sign in | |
| Tlalpan | Sign in | |
| Gustavo Adolfo Madero | Sign in | |
| Mexico City | Sign in | |
World of Warcraft Comments
Tips? Frustrations? Share them here. Useful comments include a description of the problem, city and postal code.
World of Warcraft Issues Reports
Latest outage, problems and issue reports in social media:
Dustin Langewand

(@Schamox) reported

@MethodRoger @WarcraftDevs It usually includes the realm after 5-8ish trys, so the fix is in there, just not consistent.

Richard Ommundsen

(@RichardOmmundse) reported

@MethodRoger @WarcraftDevs The fix is probably so ******* simple as well. I'm guessing the right click method literally just runs a /invite Charactername command, but it isnt programmed to include the server name

Domi

(@Domi94_) reported

@MethodRoger @WarcraftDevs Yes please change this! I think ignore has the same issue too. At least you can type /inv or /ignore and shift+click the name to save yourself from typing it out, but please just make the menu work as it should @WarcraftDevs

Soliddus

(@soliddus) reported

@Andrew74627057 @Warcraft @BlizzardCSEU_EN A full shutdown and restart. Which I did 3 times seemed to fix it.

Soliddus

(@soliddus) reported

Anyone else having issues downloading the latest update to @Warcraft consistently saying something went wrong with a file @BlizzardCSEU_EN restart, scan and repair not doing anything.

Berndt

(@WoWBearchaser) reported

@warcraftdevs So my 2nd attempt at a 5 mask is going well. I have food, potions, drums, I get all the way to the 3rd pull in my 2nd lost area with 2 orbs to spare, k/bobs, 19abysall potions and some dps potions to, everythings fine. hit like 20 seconds of lag out of nowhere

donmoxis

(@donmoxis) reported

I'm actually pretty salty I couldn't play World of Warcraft today cuz of the DDOS attacks that are happening currently

Greater Heal Embracer

(@ReddyRussell) reported

Double warlock 3v3 meta sux, pressing GHEAL only on Hpriest sux, MWmeta sux... Plz fix all its getting really boring :( @WarcraftDevs

WhiskyTangoFoxtrott

(@Exi_plays) reported

Dear @WarcraftDevs, alpha build over alpha build and still no changes to some glaring (ret) paladin issues (mobility, useless talents, Ret Aura,...). Pls consider some changes, look at your class forums, some good stuff there. Thx.

Tobizard

(@tobizard) reported

can confirm that @themilkysoda is a world of warcraft LEGEND that fights against the evil bambis even when her legs are broken

LightofDawn

(@_Percivul_) reported

@WarcraftDevs Additionally, players should not be forced into raiding to upgrade their cloak resistance from malefic core, or forever be behind and at a disadvantage for all end game content. If you want players to have the best chance at returning before Shadowlands, then you must fix this.

question 4 the kulture

(@kurweezy_) reported

@Warcraft @WarcraftDevs ya gotta fix those cornrows.

Kiel Watson

(@kielwatson) reported

100% this. @RokerReport were too scared to tackle pressing issues as they were all trying to fabricate a career out of the club. Only once Donald didnt entertain that idea, they began to throw there toys out of their world of warcraft prams!

Pandaids

(@Healer12687) reported

I was all excited to link up this twitter account with #WorldOfWarcraft but the ingame connection gives a constant Browser Error -118. Help! @Blizzard_Ent

Howling Lewdness

(@HowlingMadness0) reported

@RathEryuser WoW narrative is build around "bunch of faction adventures assists main lore characters" People were complaining about it since wotlk But i cant blame blizzard here. Its both story and technical issue to infuse player character as lore character, and warcraft engine is-

Shura Kronos

(@ShuraKronos) reported

@BlizzardCS Cannot connect/login to #worldofwarcraft for the past 6 hours. "You have been disconnected. (BLZ51901016)"

jevan dhaliwal

(@jd254858) reported

@Blizzard_Ent @Warcraft Any update on the ddos attack.

jevan dhaliwal

(@jd254858) reported

@Warcraft how long until ddos is fix

Wayland the Stormbreaker

(@GaskillRay) reported

It's WoW time...oh, I'm just in time for the DDoS spawn! #Warcraft

AsheronsFall

(@Akiraosc) reported

@nohitjerome @Warcraft THEY PUMP ME IN GAME AND PUMP ME RIIIIIGHT AT THE LOGIN SCREEN!

HappyDragen

(@HappyDragen) reported

@BlizzardCS i need you guys to fix this disconnect problem im having in world of warcraft. i have done everything i can to fix it. flushing dns buying a repair program. and it still disconnects me. i dont know what the deal is but im not happy about it. especially when im paying money.

Jackie Daytona

(@lilpinkn1nja) reported

@TSMAddon @Warcraft trying to login to your site and it wont let me log in, ive changed the password several times

Matheus Revoredo

(@NubaRevoredo) reported

@trillebartom @WarcraftDevs it wouldn't be that bad if MWs weren't so god damn broken. Even RMPala isn't as retarded as anything that is healed by MW. The only reason stuff don't die in CC chain is because Life cocoon is a targetable divine shield with a cooldown as low as a viable go

FelipeDJ

(@felipedjcohem) reported

@Method_Cdew @WarcraftDevs Still waiting for conflic bug fix

Sir Buljo

(@Trenchworth) reported

@Velocipasta @Warcraft So stop making an issue where there is none. Grow ******** up.

Hero

(@Herotherogue) reported

@WarcraftDevs your game sucks. But I am addicted. FIX PVP

T.Abdulaziz

(@barca4gamer) reported

@Warcraft @WoWEsports plz return pvp conquest gear you broke the game when force pvp player to play pve i leave your game until fix it ✋

Flintshot

(@Flintshot_WoW) reported

@LimitKams i thought you had broken free of this World of warcraft pain

Cuterae

(@Windrae452) reported

@WarcraftDevs instead of posting all corruption on the vendor, you decided to do a rotation and once rotation is done, it's random again. Instead of fixing issue, you decided to make it worse :)

Sopheii the Dreamer

(@Fayora32) reported

I love that damn near EVERY shadow priest player I read hates voidform and wants orbs back. Please @WarcraftDevs @WatcherDev fix this class for goodness sake.