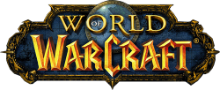 Is World of Warcraft down?
No problems detected
If you are having issues, please submit a report below.
World of Warcraft is a massively multiplayer online role-playing game released in 2004 by Blizzard Entertainment. It is the fourth released game set in the fantasy Warcraft universe, which was first introduced by Warcraft: Orcs & Humans in 1994.
Report a Problem
Problems in the last 24 hours
The graph below depicts the number of World of Warcraft reports received over the last 24 hours by time of day. When the number of reports exceeds the baseline, represented by the red line, an outage is determined.
At the moment, we haven't detected any problems at World of Warcraft. Are you experiencing issues or an outage? Leave a message in the comments section!
Most Reported Problems
The following are the most recent problems reported by World of Warcraft users through our website.
Sign in

Game Crash

Online Play

Glitches
Live Outage Map
The most recent World of Warcraft outage reports came from the following cities::
| | | |
| --- | --- | --- |
| Capalaba | Sign in | |
| Burglengenfeld | Game Crash | |
| Sydney | Sign in | |
| Vilnius | Sign in | |
| Erstein | Sign in | |
| London | Sign in | |
Full Outage Map
Community Discussion
Tips? Frustrations? Share them here. Useful comments include a description of the problem, city and postal code.
World of Warcraft Issues Reports
Latest outage, problems and issue reports in social media:
Pascal Tolkien

(@theblunttornado) reported

@Blizzard_Ent fix the sservers. you can fire people who work on world of warcraft. since that game is garbage, and hasnt had a graphics update in 500 years. seriously. want me to pay $15 for a battle pass. make the game playable. dont be like warzone with 65m players and tanking

Adrian rojas

(@TheAdrianRojas) reported

@Warcraft @BlizzardCS I dont think its supposed to work like this, but there a trinket called Fury of the Five Flights, which generate AP stacks. Each time you get a stack it removes Horn of Winter buff on DKs that have the trinket. Idk of other classes having this issue.

Danny jenkins

(@ObasJ_) reported

@Warcraft Fix elemental shaman

Solastro

(@SolastroMedia) reported

@WarcraftDevs Can yall fix the bug where alliance in alliance vs alliance SotA get sent to the wrong graveyard when playing as horde and are unable to rez causing guarenteed loss?

mr. pants

(@spippydabippy) reported

@DalaranCrater @WarcraftDevs Classic on Bene is unplayable with 10k+ queues, if you can't remote login before 1pm EST you aren't playing that night. Guild wants to leave but no servers to recruit new raiders because they're all **** but bene.

Neongrave 💗

(@Neongrave21) reported

So in order to solve my money issues I am thinking of going back to streaming for a while. I'd be streaming World of Warcraft , doing keys or gearing alts. Would anyone here be interested in that? Just curious.

Drkst (Nidalee)

(@DrkstWoW) reported

Daily remove PI and all DPS externals Day 100! 🥳 🎉 @WarcraftDevs I can't believe it's taken over 100 days and still no fixing the degeneracy that is PI. Half the balancing issues would be solved if you listened to literally the best players in the world and removed PI.

VaderWave

(@BenEv12) reported

@Portergauge @WarcraftDevs Not just the power. But the nerf to the fun of the spec with the proc rates. Haphazard nerfs and Issues with the class tree ignored for 3 months outside of pathing is disheartening

👻🍙H00Di3_G¶πo5t🐈👻

(@quinn_wonder) reported

@Warcraft Fix Retrib Paladins please. 🤞🏼

VaderWave

(@BenEv12) reported

@Portergauge @WarcraftDevs This doesn't feel like an execution on the promises made starting in 9.1.5- other areas of DF are promising. But the whole lens tbrough which we experience the game is being made worse and problems ignored. Doesn't inspire confidence

Seraphyr 💙 Judgement Dragon VTuber

(@SeraphyrVT) reported

I think Project Ascension (and WoW in general) is making me depressed. I keep thinking about how they could fix the game, but deep down I know they won't. I think I just need to accept that it's gone for good... Or finish my D&D thing and redeem Warcraft! #Warcraft #DnD

Kali @P7S

(@SoulKali) reported

I'm cracking up at myself being happy about raiding again, cause I swore I would not raid in another MMO after I raided in Warcraft for almost 10 years. Especially after dealing with extreme pettiness, and passive aggressiveness. Those were the minor issues.

OfMiceAndPanda🐼

(@OfMiceAndPanda) reported

@Warcraft Do you guys sell replacement pieces for the statues...? I have a broken piece and can't/don't want to replace the entire thing.

Bangerz

(@MethodBangerz) reported

So last nights nerfs weren't a nightmare they were actually real🥲 at least fix our tier set before you nerf it though please :)))) @WarcraftDevs

Zahiry

(@HandlessWoW) reported

@NarcoliesTV yep pala aoe is broken af please nerf @WarcraftDevs

Tamamo

(@Tomato_No_Mae) reported

tried out overwatch 2, it sucks, who woulda thought. funny how they killed ow1's servers for it. it's like when blizz ****** over warcraft 3 when they released reforged. really show that live service games are ******* **** cuz one day it can all just disappear into nothing

moojerk

(@moojerk) reported

Faerlina has some very odd lag going on talking to NPC's, quest givers, vendors etc. Being reported server wide @Warcraft

The Pandalorian

(@trauma_queen_) reported

My dad just sent me a picture of him restaining the side of their house. I had drawn something about World of Warcraft and Doctor Who, graffitied on with GRASS STAINS. They had a punk witch of a 12 year old. I was in a lot of trouble. But now it's finally getting removed lol

Dullahan

(@DalaranCrater) reported

@spippydabippy @WarcraftDevs And that's the attitude that keeps it that way. The tools to fix the problem have been provided yet players all refuse to use them. Honestly at this point they just need to start force transferring folks.

Byron Ellis

(@fdaapproved) reported

@CMastication Simple: it's a video game that isn't fun. This is a solved problem, the solution is called World of Warcraft and Fortnite.

Vaccinated Potato Shaped Man

(@DunbarAllan) reported

@WarcraftDevs Shaman DF tier ruined by boots. Again. Why are mail boots always so so bad? Everything is chunky but lets have narrow fit boots? It looks terrible. Please fix or give all levels kilts please.

The Unheavenly Creature

(@halit16) reported

@CktGildedtongue @the_nerd_skull The problem with Warcraft wasn't that it leaned into the source material. It was that it leaned into the source material no one cared about. People went to that movie expecting WoW, not Warcraft I, a game I'd wager 98 percent of the playerbase never played

Samuel Gontijo

(@rexpeitaboot) reported

So many bugs on hunter design pvp in wrath , deterrence not working properly , pet intervene not eating melee and ranged attacks , the time between freezing trap activation its close to 3sec... in dalaran arena the hunter have to dismiss pet before the gates open.@WarcraftDevs

Dendario

(@ImbaDendario) reported

@WarcraftDevs Heirlooms are not working in WOTLK Classic. Might want to check that one out, kind of a big deal considering many of us have spent a lot of time gathering the currency to purchase heirlooms. Very frustrating considering people made posts about it 1 week ago........

Broos, Hand of Bwonsamdi

(@Brooshox83) reported

@Warcraft Unholy DK until you fix ret paladins

Saettosalt

(@Saettosalt) reported

@Warcraft i'm main shadow … pls fix this spec … its horrible … listed to the feedback! the last few weeks made everything even worse… its just not funny anymore :(

SharonDZeazes

(@Sharon_D_Zeazes) reported

@WarcraftDevs ez thunder fix. Give us the mechagon zap from no one dying from thundering or something.

Knamliss

(@knamliss) reported

@pickardlifts @Gingitv @WarcraftDevs The biggest issue is when you actually look at it (and even in their post about it). They said they'd adjust the entire dungeon accordingly if the affix was kisscurse. So in the end it just feels the same way, and only punishes you severely if you **** a pride for example.

Lowfade

(@LowfadeWOW) reported

@WarcraftDevs can you guys please fix the inconvenience of not being able to whisper people from opposing factions who que for your LFG or vice versa.

ves.png

(@wild_potflower) reported

@WarcraftDevs please fix the m+ tp npc on beta, it disappears on different layers