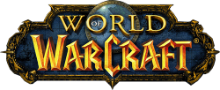 Is World of Warcraft down?
World of Warcraft is a massively multiplayer online role-playing game released in 2004 by Blizzard Entertainment. It is the fourth released game set in the fantasy Warcraft universe, which was first introduced by Warcraft: Orcs & Humans in 1994.
Problems detected at World of Warcraft
World of Warcraft problems in the last 24 hours
October 21: Problems at World of Warcraft
World of Warcraft is having issues since 11:00 PM AEST. Are you also affected? Leave a message in the comments section!
Most Reported Problems:
Sign in

Game Crash

Online Play

Glitches

Matchmaking
World of Warcraft Outage Map
The most recent outage reports and issues originated from:
| | | |
| --- | --- | --- |
| Sankt Augustin | Sign in | |
| Brisbane | Sign in | |
| Alexandria | Sign in | |
| Melbourne | Sign in | |
| Valencia | Game Crash | |
| Argenteuil | Game Crash | |
World of Warcraft Comments
Tips? Frustrations? Share them here. Useful comments include a description of the problem, city and postal code.
World of Warcraft Issues Reports
Latest outage, problems and issue reports in social media:
pulltheripcord

(@pulltheripcord1) reported

@MrGMYT @WarcraftDevs I dont think the idea of having to do ~1 levels worth of side quests is anywhere near concerning enough to bring up. They've already done a huge amount in regards to the leveling experience and at this point you're inventing a problem.

Tarvus

(@tr4vis414) reported

@scoompy Lol i was just talking about how when i worked at starbs, part of my coustomer service voice sliped into world of warcraft goblin teritory

Tusk

(@Val5730) reported

@MrGMYT @WarcraftDevs I encountered the same problem a few weeks ago. I reported it as well :) felt terrible that i actually had to go back and do side quests in Ardenweald to get the last experience needed.

Andrés Rodríguez

(@AndresIgnacioCR) reported

@Warcraft Why instead of wasting money in this type of useless cosmetic stuff, you allocate the money on hiring more QAs so your game is not bugged and with quality issues?Shadowlands is at risk, it is broken,incomplete and your priorities are definitely not well aligned with the community

dennis wolf

(@denniswolf8) reported

@PeterTorp @MrGMYT @WarcraftDevs That does not make it good. I always have thought this. And now with the alt levelling you have 2 completely new ways to level with almost no overlap. So you won't be burned put as fast when alt levelling. That was always a big problem for me you had to do quests that you did 10x

DeNode

(@kruk94) reported

@Asmongold @WarcraftDevs just don't play the game, easy fix

Rasmus 'Razkiie' Karlsson

(@RazkiieTV) reported

@CardboardZero @Warcraft Still, you can get it from gametime and you need gametime to play the game. Dont really see the problem with cosmetic items in a shop. It's a business, cosmetic items are mainstream in almost every game now days. It gives no benefit other then the looks.

Simaia - やれやれだぜ

(@keyboardturn) reported

@MrGMYT @WarcraftDevs reposting (reworded) last reply: it's an issue because the alt-levelling method should be at the very least equivalent, if not better than the first time you level a character. The point is not to do *everything* over again and to have an alternative, faster route.

James buchanan

(@nrathion) reported

@Warcraft we could of spent time balancing pvp but we made this we are Blizzard Entertainment give us your ****** money. this is bullshit blizzard and you know it fix your ****** game

SyrvoTech

(@SyrvoTech) reported

@The_Katbot People have problems with weapons breaking but will play world of Warcraft where you throw away legendary weapons because the next green drop has +2 strength. BotW would be worse without that system. I'm convinced the people that hate it so much never got past the boko weps

Helder Alcarva

(@Alcarva) reported

@Warcraft @Warcraft 🤮🤮🤮 is this a joke? So ugly. Fix retail bugs and finish expansion instead of losing time doing crap like this.

Discolanciz

(@Balanciz) reported

@WarcraftDevs Can you guys PLEASE fix disc priests atonement bug causing atonements to do almost 0 healing unless your max level its very frustrating to level and do dungones having to shadowmend spam to keep ppl alive

Fatih Ciris

(@fatih_ciris) reported

@Warcraft Instead of wasting time on transmogs, you should improve your login servers. When Shadowlands release, we will probably face terrible lag and dicconnects. You are not prepared!

Dragondog60

(@dragondog60) reported

@WarcraftDevs pls fix the lag in game music keeps going out of sync and in any capital city its unplayable

StarButtons

(@ButtonsStar) reported

@Wowhead One of the major failures of World of Warcraft over the last 15 years is how they fail to reuse old content. The fact they went out of their way to 'fix' this in hours speaks volumes. How about fixing Counterstrike totem that's been bugged for 4 years?

💚🖤TheMooGamer🖤💚 (ZeMooKhajiit Plays)

(@ZeMooKhajiit) reported

Anyone figure out if they've worked on the Twitter failing to upload yet for WoW? If so, post link to fix or blue reply in comment section. #Warcraft

Tyler

(@Valomir) reported

@GarrisonHero @WarcraftDevs I'm level 35 that's the issue. I was level 90 before the squish but I could still do Onyxia, right

Crypto 4 Life

(@Willz2k) reported

@Warcraft So, Shadowlands is in shambles ( delayed and broken ) and Blizzard is spending their time creating this bullshit?

Clinkz

(@steftw99) reported

@Warcraft Now I'm no wow OG , but wasn't lag in open world pvp one of your bigger problems ? For 15 years ? Could've tried fixing that rather than starting to add cosmetics . But hey , micro transactions

Raekune - Streaming & Entertainment

(@RaekuneE) reported

@ScripeWoW @WarcraftDevs Nah sorry mate, they are too busy creating microtransaction to actually fix gameplay

xLinkREBORN

(@xLinkREBORN) reported

@Holloowr @Asmongold @WarcraftDevs The problem is, is that blizzard puts more time and effort into the micro transaction items, rather than the loot that you can earn in game. Look at the detail in that new in shop mog. And then look at the shitty raid gear. Also mounts, all we get is trash reskins that we have to

Mr NoTaste 🇭🇰 #BLM

(@Rat_Maestro) reported

@DarkSideSpoonie @arthurbusco @Warcraft Yeah bro. Stop complaining. Also they are gonna fix bfa in the next patch don't worry about it, stop being so negative. Activision Blizzard would never try to take advantage of their player base. Everything is fine.

BATTLE FOR SHADOWLANDS

(@FungulusP) reported

Classic #Warcraft has its own extreme balance issues but it's important to note that #Shadowlands does too. One has simple systems and the other COMPLICATED ones. Which do you think would be easier to fix?

Kiruch Hammershot

(@GarrisonHero) reported

@Valomir @WarcraftDevs I've had zero issues running old content even. Especially content that old. What class/spec are you trying it on?

Lady Kristy

(@Fatandnerdygirl) reported

@Warcraft How about fixing your last issue rather than giving us something new. I'd like to be able to heal things again.

Kalcheus

(@kalcheus) reported

. @WarcraftDevs Please take a pass at the health and damage of Thrall in the Horrific Vision. Unable to defeat him on my Demon Hunter post-squish. Had no issues before the patch. #Warcraft

Daniel Zhao

(@SkyZ824) reported

@Jishwastaken @Warcraft ....activision blizzard dude lol, ever tried to login at FIFA? Yeh that probly requires a lootbox lmfao

Lumi

(@AlumiiGaming) reported

@WarcraftDevs Mythic Jaina is slightly overtuned and not working as inteded. We had players standing in the fire and were still getting frozen.

Nabstarrr

(@Nabstarrr) reported

@Warcraft I have been playing this game for 15 years. I tell people all the time, I will play this game until they shut the servers down. This very well may change my mind to quit well before this game dies. This is the most disappointing thing I have experienced in wow.

James Butcher

(@AbyssalDrake88) reported

@Warcraft Maybe fix the headless horseman queue times instead of giving us paid mogs we didn't ask for.