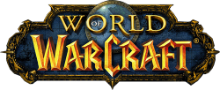 Is World of Warcraft down?
No problems detected at World of Warcraft
If you are having issues, please submit a report below.
World of Warcraft is a massively multiplayer online role-playing game released in 2004 by Blizzard Entertainment. It is the fourth released game set in the fantasy Warcraft universe, which was first introduced by Warcraft: Orcs & Humans in 1994.
World of Warcraft problems in the last 24 hours
The following chart shows the number of reports that we have received about World of Warcraft by time of day over the past 24 hours. An outage is determined when the number of reports are higher than the baseline, represented by the red line.
At the moment, we haven't detected any problems at World of Warcraft. Are you experiencing issues or an outage? Leave a message in the comments section!
Most Reported Problems:
Sign in

Online Play

Game Crash

Glitches

Matchmaking
World of Warcraft Outage Map
The most recent outage reports and issues originated from:
| | | |
| --- | --- | --- |
| Decatur | Sign in | |
| Paris | Sign in | |
| Fort Myers | Sign in | |
| Viçosa | Sign in | |
| Sydney | Sign in | |
| Palm Bay | Sign in | |
Full Outage Map
World of Warcraft Comments
Tips? Frustrations? Share them here. Useful comments include a description of the problem, city and postal code.
World of Warcraft Issues Reports
Latest outage, problems and issue reports in social media:
Brian Wright

(@BrianWr42348494) reported

@Warcraft i have been trrying to get inouch witth customer service for two days,can someone tell me where i can ge help with my issue?

Romser

(@Romser15) reported

@lostempyrean @nnoggie @WarcraftDevs Where did it cannibalised a single spec ? There is multiple viable specs for PI. The issue is just that only a couple ppl get to have fun with PI in raid during a given pull. Ppl just mald because they are dps ****** and wanna "compete" when there is way more glaring issues(rng)

Romser

(@Romser15) reported

@lostempyrean @nnoggie @WarcraftDevs So somehow tbis means that it's ok that AMZ is broken op on certain bosses ? Is that your argument? Remove something "op" and give someone something else that's likely "op" ?

Romser

(@Romser15) reported

@lostempyrean @nnoggie @WarcraftDevs How does that make sense ? You need to stop listening to ppl that tell you their class is not viable without PI. I firmly believe that no one that has played nathria and has had the intelligence to look at logs didn't think that AMZ was absolutely broken op on certain bosses

YUNGFRIPPY

(@latahelvete) reported

@nmplol @BlizzardCS @Warcraft I understand they need to do something about the population but LOCKING servers so you can't play with your friends is so ******* stupid. FIX, IT, BLIZZARD

Jerren

(@JerrenT_) reported

@nmplol @BlizzardCS @Warcraft time to conveniently remember some login information that has already created a character

Gabhz

(@peepoo_do) reported

@Warcraft drop dragonflight release date pls !!!! need to fix my holidays !!!

Altario

(@Romain_Duduw) reported

@hikons @Warcraft How does this reroll thing work by the way just heard about it today and I'm have trouble with superior parts

Saettosalt

(@Saettosalt) reported

@Kili65129054 @Fleks27 @Warcraft on what release ? i always heard people complaining since prepatch … so i thought he meant that ? i never had a problem then

Saettosalt

(@Saettosalt) reported

@Fleks27 @Warcraft to be honest i'm really curios if this will be the case on german servers too ? i never had any problems with a cue ever… i'm playing on the fullest german server Oo

Lazaarus

(@Blasphemiess) reported

@NWTallDad_2 @realdope1481 @Warcraft He's likely saying it's going to crash / be unplayable

Suzanne

(@SoozieCuzie) reported

As someone who has had access to the beta since day one, I can tell you, @Warcraft and @WarcraftDevs your game isn't anywhere close to being ready and I have so little faith that you'll get the problems corrected in time for a 2022 release.

David

(@Sebaslacena) reported

@Jokereed @Warcraft Prote pally. Its broken, my RM made me play It.

Some Jerk

(@TugginFugginMug) reported

@NightSkyPrince_ And the same guy is working on 16. Yoshi has one claim to fame, he revived a game that bombed by turning it into a World of Warcraft clone. Took him 10 years to fix the class fantasy on summoners. I remember allocatable stats, Affliction lock smn, even remember old Praetorium.

Tribaleyes

(@xTribaleyes) reported

@coolkid_dustin @nnoggie @WarcraftDevs Really they ought to give some classes overlapping buffs, it's the only real solution to the issue. I guess the DK has to pride itself in bringing active things like the Grip or less-uniquely the battle ress or stun immunity.

josiah 

(@__________siah_) reported

@VImmortalis @Warcraft Wtf? If you're having trouble soloing as a DK you're probably doing something very wrong. My blood DK had no issue soloing elite group quests, let alone regular quests.

Deathrisear

(@Deathrisear97) reported

@Method @HyperX @Warcraft Dont have friends here hope it isnt a problem

Liquid Thdlock

(@Thdlock) reported

@niklasheins @Fleks27 They are not legally bound to release it by saying it releases by x date but they will have to refund pre orders for certain countries they did it for warcraft 3 reforged granted that game had a bunch of other issues

Pump Davidson

(@PumpDavidson) reported

@Warcraft My @battlenet stopped working and it cannot be reinstalled. I have tried every solution/work around on the internet provided by you all and other users w same issues. Any advice? Ticket has been submitted.

My wife is dead

(@D3rpyM) reported

@DeadbyValtiel The fact this stops medieval chapters in the future *ahem* OG, Dark Souls, Warhammer, LOTR, Diablo, Warcraft, etc are all valid options as they have characters that work or have horror elements but no, a failed Ubisoft live service game with barely any more is what we get

Marc Philadelpho Francia

(@PhillyFanatic69) reported

@Warcraft @WarcraftDevs @BlizzardCS Thank you for FINALLY fixing the weekend honor bonus in bgs on classic. This should have been fixed weeks ago. It's painfully obvious nobody you employ actually ever plays classic. You guys are so slow to fix glaring problems. Indie dev company

Emet

(@lostempyrean) reported

@Romser15 @nnoggie @WarcraftDevs Because one is a raid wide mitigation tool that benefits 20 people while the other is a steroid that at most 2 classes will routinely get and causes far more problems for balance and tuning.

John Stewart

(@Mojawk_UK) reported

@Qwik another weekend of Warcraft 3 Reforged ladder being broken... 21 months on from launch... seriously this is a bad joke... guess I'll log off in frustration again. As a Blizzard customer of 25+ years... feels bad man...

Will

(@Krazzorx) reported

@nnoggie @WarcraftDevs I mean, final boss is almost certainly going to require grips so I don't think there's an issue for DK. Possibly penultimate boss too.

ny spen

(@s_en_y) reported

@CaynaWoW @WarcraftDevs shame on blizz for not working around the schedules of everyone that plays the game

Genta

(@Gentawo) reported

@Belze_BHK @Snowmixy @Warcraft Without a problem bro

star

(@hadisi521) reported

@Naowhxd @Warcraft Not again Naowh.. I can't believe:One day I have to write a story to impress a man for get something whichI want every day and night :dragonflight beta!And the the problem is....I've been thinking about it for a long time,

Milhomens 💙

(@tmilhomens) reported

@SignsOfKelani @Warcraft Been broken playing a DK again.

Surname in Fodlan (Again) 🪓

(@ProbablyParody) reported

@ARCTIC_ST0RM When my brother played World of Warcraft there was a period of time where him switching specs would cause our entire household internet to crash. How? I dunno. Sometimes programs are just black magic.

Sokkee

(@WowSokkkee) reported

@CaynaWoW @WarcraftDevs There is no problem beside in your trihard mind, thinking too rush woltk lmao