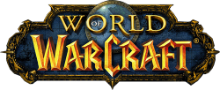 Is World of Warcraft down?
No problems detected
If you are having issues, please submit a report below.
World of Warcraft is a massively multiplayer online role-playing game released in 2004 by Blizzard Entertainment. It is the fourth released game set in the fantasy Warcraft universe, which was first introduced by Warcraft: Orcs & Humans in 1994.
Report a Problem
Problems in the last 24 hours
The graph below depicts the number of World of Warcraft reports received over the last 24 hours by time of day. When the number of reports exceeds the baseline, represented by the red line, an outage is determined.
At the moment, we haven't detected any problems at World of Warcraft. Are you experiencing issues or an outage? Leave a message in the comments section!
Most Reported Problems
The following are the most recent problems reported by World of Warcraft users through our website.
Sign in

Online Play

Glitches

Game Crash

Matchmaking
Live Outage Map
The most recent World of Warcraft outage reports came from the following cities::
| City | Problem Type | Report Time |
| --- | --- | --- |
| Castelfranco Veneto | Online Play | |
| La Baule-Escoublac | Sign in | |
| Dunkerque | Sign in | |
| Saint-Denis | Online Play | |
| Bourg-la-Reine | Glitches | |
| Mulhouse | Sign in | |
Full Outage Map
Community Discussion
Tips? Frustrations? Share them here. Useful comments include a description of the problem, city and postal code.
Beware of "support numbers" or "recovery" accounts that might be posted below. Make sure to report and downvote those comments. Avoid posting your personal information.
World of Warcraft Issues Reports
Latest outage, problems and issue reports in social media:
Sergey Kamberov

(@KamberovSergio) reported

Guys, is is everyone else experiencing the same problem or it is just me? Neither World of Warcraft Retail Or Classic are currently available for me. It says "No servers are currently available"... Is it just me?

chiivie

(@kris_grau) reported

@WarcraftDevs @Warcraft The eternal watch Necromancer lair is bugged. Haven't been able to complete it in 9 days just says complete shows rewards but after clicking continue it doesn't do anything plz fix this there plenty of post on the forums about it as well

Jesper Jørgensen

(@J_JorgensenDK) reported

@BlizzardCSEU_EN @Warcraft Are you awere of some issues with logging into the game? I keep getting "no servers are currently available" BLZ51934200.

Trond Dahl

(@dj_trond) reported

@Warcraft EU-login server is down, any estimate time before it up again? #worldofwarcraft #Warcraft

Flawless

(@Flawlesspls1) reported

@WarcraftDevs can you fix throw glaive not generating any threat and meleeing my healers

Kroniik

(@KroniiK_OW) reported

@Warcraft PLZ FIX THE BUGS IN THE OTHER SIDE TY

rickyross

(@Rickyross_FB) reported

I love playing world of stuncraft @Warcraft you need to fix the dr on stuns it's ridiculous I can't get a cast off without dying

Doug The WoW Addict (godkiller1242 on TTV)

(@drrgr_official) reported

@chrissyxchi @Warcraft When the quest is bugged and Blizzard takes an eternity to fix it

kibernetinė policija

(@tavotevasbaryga) reported

from Vilnius, Vilniaus apskritis

@WarcraftDevs fix login servers im sad

Domi

(@Domi_WoW) reported

NO SERVERS ARE CURRENTLY AVAILABLE #WARCRAFT @BlizzardCSEU_EN FIX THIS ****

Noah Mattson

(@Finakechi) reported

@skribbz14 @BellularGaming @WarcraftDevs You had a bad guild so everyone has to suffer? Don't run with groups that don't use PL and your problem is solved.

☁ BlackHornet ☁

(@Black_Hornet_Y) reported

Can u fix your serv please 😡 @Warcraft #Shadowlands

𝔑𝔢𝔷𝔞𝔩𝔥𝔲𝔞𝔩𝔦𝔵𝔱𝔩𝔞𝔫

(@Nezalhualixtlan) reported

@BellularGaming @WarcraftDevs And it wouldn't be a problem if they let guild groups, and I wouldn't care if it had to be 100% guild group, be able to free transfer with each other to get a modicum of master loot back. At least then you could get away from how bad it feels to waste gear others were hoping for.

Gamerdude

(@accid_gamerdude) reported

@TwigTwisted @BlizzardCSEU_EN @Warcraft same issue - login queue -> BLZ51934200

Dyg

(@DAGGURT) reported

@WatcherDev @WarcraftDevs there is an issue on artificer xy'mox during the annihilation mechanic where people are getting disconnected. unsure specifics but during the vaccuum into the axe multiple people disconnect regularly in our raids.

Logang

(@SsdsLw) reported

@Moofzy @WarcraftDevs Ever thought of just being better to combat these issues instead of relying on blizzard and daddy ion lithium battery to make the game easier for you? Where's the class fantasy if I can just misdirect threat to a person on a mount i should just communicate to them better honestly

Ϻelly

(@Mellyx18) reported

@WarcraftDevs fix ur ******* game nerf the fuckign prot pala healing wtf

saltydelmat

(@saltydelmat) reported

@Warcraft Fix not getting loot at the end of M+. This should not happen EVER. EVER.

Giotje_

(@Giotje2) reported

@Warcraft yo just an fyi your servers not working

☁ BlackHornet ☁

(@Black_Hornet_Y) reported

Can u fix your serv please @Warcraft_FR #Shadowlands

HonestlyGarbage

(@Garbyxo) reported

@Elit3tk0 @WarcraftDevs leave the game broken now to possibly fix it later even though those s+ tier comps will also get better gear,soulbinds, and conduits

Sloth_wtf

(@WtfSloth) reported

@Warcraft Where's the option for your broken login mini-game?

𝕿𝖜𝖎𝖘𝖙𝖊𝖉 𝕿𝖜𝖎𝖌 𝕰𝖓𝖙𝖊𝖗𝖙𝖆𝖎𝖓𝖒𝖊𝖓𝖙

(@TwigTwisted) reported

@BlizzardCSEU_EN I seem to be unable to log in to @Warcraft - it says no available realms can be found? Is there another DDOS attack going on?

zayon

(@zayon55732020) reported

@WarcraftDevs HUGE problem about threads of fate if you pick one of the 4 main quest, then abbandon it, you wont be able to re-pick it... kinda frustrating!

Ollie

(@OminousEr) reported

@WarcraftDevs @WatcherDev fix the bug where if a sub rogue duels you your seed of rejuvination dissapears in pvp and you insta die from your nightfae soulbind please :)

Christos Gaitanis

(@Slaytanis) reported

@Warcraft @bakersdozen288 login is down again

Avindor (5-7)

(@Avindors) reported

@skribbz14 @BellularGaming @WarcraftDevs You're not in my mythic raid so Idc what hurts you. Besides just don't join a pug with 80% guild members, problem solved. You guys think that because you don't do all the content that the game should revolve around you.

Lady Spanky

(@Lady_Spanky) reported

@Warcraft are your EU wow Classic servers down? As me and my friends are unable to log in 😟

Damian Dillard

(@enigma7767) reported

@itsPanslol @BellularGaming @WarcraftDevs Cause your guild sucks you want to punish good guilds? Get a better guild, that is a you problem, not a WOW problem.

metaphorsx

(@metaphorsx1) reported

@WarcraftDevs the reason why I'm saying this is because it feels really bad to play warlock without pet control/utility. when you sac your pet you only get the major ability, and the other two talents are useless for PvP. The honor talents for aff lock are also an issue.