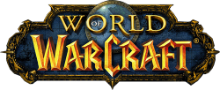 Is World of Warcraft down?
No problems detected at World of Warcraft
If you are having issues, please submit a report below.
World of Warcraft is a massively multiplayer online role-playing game released in 2004 by Blizzard Entertainment. It is the fourth released game set in the fantasy Warcraft universe, which was first introduced by Warcraft: Orcs & Humans in 1994.
World of Warcraft problems in the last 24 hours
The following chart shows the number of reports that we have received about World of Warcraft by time of day over the past 24 hours. An outage is determined when the number of reports are higher than the baseline, represented by the red line.
At the moment, we haven't detected any problems at World of Warcraft. Are you experiencing issues or an outage? Leave a message in the comments section!
Most Reported Problems:
Sign in

Online Play

Game Crash

Glitches
World of Warcraft Outage Map
The most recent outage reports and issues originated from:
| | | |
| --- | --- | --- |
| Bishop Auckland | Online Play | |
| Otterup | Sign in | |
| Peterborough | Sign in | |
| Sydney | Sign in | |
| Brough | Sign in | |
| Padova | Online Play | |
Full Outage Map
World of Warcraft Comments
Tips? Frustrations? Share them here. Useful comments include a description of the problem, city and postal code.
World of Warcraft Issues Reports
Latest outage, problems and issue reports in social media:
Tatertawts

(@TatertawtsTTV) reported

@WarcraftDevs please please please do not implement these broken *** pvp trinkets..

Donald J. Fake

(@fakeTakeDump) reported

FART WHEN YOU WANT ARTIFICIAL INTELLIGENCE ROOTBEER. DOGECOIN BUTT PROBLEMS OH, FART. CREAMY. WORLD OF WARCRAFT WIKILEAKS HELP COFFEE IS NO GUARANTEE EMAIL MARKETING SPEED, ENGAGED BOWEL MOVEMENT SLIMY DAIVI SLOW COOKING TODAI. YOU ORDER SCIENCE ALL ENCLAVE CONSPIRACY

Антон Кулинич

(@Fatpowny) reported

@SenyinArt @Warcraft And still, gz your husband for getting what he wanted. I was waiting for playable nagas from vanilla till BFA, listening to assurances that they would not be added due to problems with the display of armor (hello to Mechagnomes again). In BFA I saw Sethrak, who I liked even more.

レイ

(@ImReikuu) reported

@denniswolf8 @memes_steamed @Warcraft oh yea, they definitely rescheduled Endwalker to counted a 2 week timewalking event that is only interesting to people with unhealthy sunk cost fallacy issue

Deadlykittykills

(@Deadlykittykill) reported

@ABeerAndAGame @maxmarvel123 @Polygon Actually most of the time it's not blown out of proportion.Every year we now get an unfinished mess.fallout 76 (2018) Warcraft 3 reforged(2019)cyberpunk(2020) This year we get two broken games gta remastered and battlefield.I wonder why gamers are mad?

Jose 🥀

(@PlurntReyes) reported

@touchypuma @that_kind_oforc @WarcraftDevs I feel that. 1000+ hours warrior here. I really didnt wanna give up on WoW because of beautiful graphics and landscapes but the gameplay lacked. It was always, "if you dont login, you'll fall behind" and I hated that.

ⓦⓞⓦ 𝒶𝓂𝒶𝓉𝑒𝓊𝓇

(@amateur_gaymer) reported

been unable to log into my main for 4 hours because she's stuck in a glitch and @Warcraft keeps "fixing" the wrong toon 😭😭

Arv

(@ArvDK) reported

2 words: fix dk @WarcraftDevs @Warcraft

Mammoth Rider

(@Kegger1998) reported

So lots of people keep of with different fictional universes. Be it Star Wars, Star Trek, 40k, Halo, whatever else I can't think of. I don't see any issue in that, but considering recent events and it's dubious, i'm surprised people are still keeping up with Warcraft

Winterly

(@WinterlyTM) reported

@Warcraft It's not like you guys actually fix any of the bug reports, why bother. I've been submitting bug reports since SL beta and they're still broken.

Dovax

(@Dovaxgg) reported

@nnoggie @WarcraftDevs Biggest issue is that GA proc land before obliriate and because of that obliriation build wont get kilmachine refreshed. That GA does refresh KM but it lands before obli so obli just consume it

Bacon is good

(@TeamBaconDaily) reported

@BlizzardCS WarCraft III is unplayable for those who don't own reforged. All logins by non-reforged owners results in "There was an error in handling the request". Please fix

Mikey

(@ThatOneKidWitCf) reported

@WarcraftDevs you guys gonna actually fix the holy paladin bug ? Or just pretend it's not there like usual

Skippee

(@SkippeeDK) reported

@Revololwarrior @WarcraftDevs Ohhhh so I guess CC has been the major issue huh

Hyprusen ~ Velyax

(@Nxf789) reported

@WarcraftDevs nobody asked for those pvp trinkets, legit nobody. not even me who 24/7 complains about too broken dmg.!!

Paul Jaworski

(@onlypauljay) reported

@WarcraftDevs ...the standard Demonic playstyle feels very boring and repetitive (plus BD has a nice animation and feels good to press). Regardless, I think almost anyone would agree that having your ST and AOE rotations be the exact same is not great class design. The second big issue...

Feelsboostedman

(@zashea32) reported

@WarcraftDevs Day 91 of daily tweets to fix deathspike legendary bugs. Gotta fix it before 9.2 for double leggo!

Lumino

(@lum1n0_) reported

@jdotb @WarcraftDevs They will always has some guys for telling it's useless because most of heal don't DPS, but it's actually the problem

Vezko

(@Selain2516) reported

@nnoggie @WarcraftDevs Might be a wording issue, but I don't know. I think they would've chosen "towards a target" and not "through a target" if it's supposed to aim at your target. 🤔

Vezko

(@Selain2516) reported

@nnoggie @WarcraftDevs Might be a wording issue, but I don't know. 🤔

Covdova

(@Cossaatos) reported

@gcstevenson1 @Mkaem1 @Warcraft Yeah so insults are not going to get you anywhere at all. I have no issue having a legit discussion with you. ptr severs get reset on Wednesday, at that time devs push updates. If you don't actually know that, there is no reason to engaging with you.

AZKicks

(@RealAZKicks) reported

@satsdart @blknoiz06 Xpac is an expansion for games before games as a service model existed (World of Warcraft has like 6-7 expansions at this point)

Fey Yoshida 🔞

(@FeyYoshidaFA) reported

@Warcraft fix your game first.

Arcamean

(@Arcamean) reported

@WarcraftDevs You guys seriously need to fix the intro quest for Stormheim in Legion... Fking camera keeps forcing the catapults to hit the ship and not anything that's not directly overhead, beyond infuriating.

C9 venruki

(@ElliottVenczel) reported

Surviving dying in 1 second or less is a problem players are already having. Giving people a tool to essentially become immune to control during their burst moments is only going to further this problem. @WarcraftDevs

Geoffrey

(@Hfmario) reported

@Warcraft I hope you guys fix the classic season pvp ranks and give the proper ranks back from week 1. otherwise it's a real slap in the face for people playing your game. like i'd ******* quit.

Dovax

(@Dovaxgg) reported

@MysticalTheMonk @WarcraftDevs I wont even talk about how broken those immunity trinkets are.. bug thag dmg bomb made it to 2min cd.. like dafuq. Also dmg reduction trinket is just magic dmg like hello jungle war based devs.. if u already make dmg reduction trinkef should reduce all dmg

zinbers

(@zinbers) reported

@TaliesinEvitel @Warcraft And ever since then there has been one bad decision after another the problem is the devs do not listen to what the fans want and put a complex systems in for what to feed there ego.I hate to say it but the old days of blizzard where the best back when Diablo 1 Starcraft

nrzth

(@nrzth1) reported

@Cossaatos @DeadmagicTV @Warcraft I don't create problems for myself, I react the way of who I am at the choice I am forced to make by devs with this approach. Sure, have a good day.

Covdova

(@Cossaatos) reported

@nrzth1 @DeadmagicTV @Warcraft I get your point man, but at the end of the day, you choose to create this problem for you. I don't see much value in going forth as we both keep saying the same thing. I really appreciate your time and value your input and appreciate you don't just flame others when u disagree.