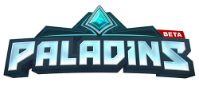 Is Paladins down?
Paladins: Champions of the Realm is a free-to-play multiplayer Hero shooter video game released on September 16, 2016 as an early access product by Hi-Rez Studios.
No problems detected at Paladins
Paladins problems in the last 24 hours
At the moment, we haven't detected any problems at Paladins. Are you experiencing issues or an outage? Leave a message in the comments section!
Most Reported Problems:
Glitches

Sign in

Game Crash

Online Play
Paladins Outage Map
The most recent outage reports and issues originated from:
| | | |
| --- | --- | --- |
| Dos Hermanas | Sign in | |
| Temuco | Glitches | |
| Chauvé | Glitches | |
| Ra'anana | Game Crash | |
| Sydney | Sign in | |
| Geislingen an der Steige | Glitches | |
Paladins Comments
Tips? Frustrations? Share them here. Useful comments include a description of the problem, city and postal code.
Paladins Issues Reports
Latest outage, problems and issue reports in social media:
Chetan Singh

(@yash_chetan) reported

@PaladinsGame during those days some audio glitch was there so i had to put ult lines etc on my own ;-;

HAZAzel

(@iNoSeas) reported

@PaladinsGame If u fix this there wouldn't be trolls or disgusting dropping people, its just ****** logic

corvus is not the magistrate's blade

(@_nxvermore_) reported

@PaladinsGame please fix the deserter penalty. 80% of the time i try to join a match the lobby bugs out and it just happened again and i got a 2 hour ban. -.-

GigaTigga 🏳️‍🌈 I'm tired. I can't sleep.

(@GigaTigga) reported

@PaladinsGame Come on guys, fix 21:9 on PC. Its 2020.

art.is.my.calling

(@CallingArt) reported

@DaddyFugo Oop maybe because of lag and bugs. I still play Paladins and my most kill streak is 32.

LunarWarlock

(@KellyGillies1) reported

@PastorKross @PaladinsGame No problem

Ram👑

(@TheRealRamRiv) reported

@MitsuiDoggie I know, Paladins has so many problems honestly. I still haven't gotten bad framerate yet but holy **** it looked like a powerpoint presentation.

LunarWarlock

(@KellyGillies1) reported

@lovell9014 @PaladinsGame Reboot twice. Should fix it!

Some Guy

(@fate47) reported

.@WarcraftDevs can you please fix ret paladin's level 25 talent Blade of Wrath? it modifies Art of War which we don't get until level 39. this is a dead talent for ~15 levels #Shadowlands also, please read the beta forum for paladins. we need work

lovell9014

(@lovell9014) reported

@PaladinsGame Now it's fix I don't know this game

lovell9014

(@lovell9014) reported

@PaladinsGame Fix your game I had go the dire wolf skin and the dz-03 draco skin but now I can't use them

Jenos - The Ascended

(@the_jenos) reported

@UnbelivableTV @PaladinsGame Same tbh framedropping on a gtx 2080 is kinda sad, no other game has this problem for me. I could never stop playing paladins tho...

Claire ford

(@Clairef02503536) reported

@PaladinsStrike Having trouble paladins strike, got it from qoo app cuz it's not on my android store, it's a huawei p30 lite and it installs just fine but when I enter it gives me a black screen then kicks me off without it being in my open app list

Vinitron_Gx

(@VinitronGx) reported

@HiRezStudios need to work on their ego.There's no report options for cheating. They really think nobody can use hacks in their game Also they think it was a good idea to remove deathcam and top-play. Fix @PaladinsGame . It really need your attention.

宇宙カワウソ

(@UchuKawauso) reported

@PaladinsGame Better fix your shitty matchmaking

Unbe

(@UnbelivableTV) reported

I don't know what they did but my fps went from consistent 150-175 to dropping to 80-100 every 3 seconds in @PaladinsGame. All the issues that Paladins has, fps issues is just too much for me. Done with the game until they fix it, I'm not the only one with this issue.

Toxic Grohk Main

(@ToxicGrohk) reported

@Waeleto77 @JustFrameJABS @PaladinsGame Terminus is broken as ****. Good design where???

Prabhat Sahani

(@realPsantheus) reported

@PaladinsGame actually trash game, legit deserves everything bad that is happening if you can't fix the basic problems such as matchmaking. Imagine going against stacks when your team is basically newbies who have installed the game for the first time.

Ahmad Sulayman

(@Ahmad_S168) reported

@PaladinsGame Yea we need more champions the servers can fix themselves

Delane Buss

(@delane_buss) reported

@KMishimo @PaladinsGame You were right! Luckily I fixed the issue

nizy_gers#1

(@Gers_4everwatp) reported

@jpmv621 @PaladinsGame @HiRezStudios Did you get a fix for this ?

FreakinFuzz 🐸

(@FreakinFuzz) reported

@PaladinsGame Whata going on in the realm? Is it a fix for all the hackers?

Warden916434

(@warden916434) reported

@PaladinsGame Please, I know they are trying to fix the game even though I feel fine, I see more visual bugs than other types I feel that crossprogression is necessary, I know I ask a lot, but I have dedicated a lot of time and money that I do not want to lose that money 2/2

Nasty boi

(@Yolo_SwaGinz) reported

If the vld movie is real... the only way I will watch it is if: 1) they make it Sheith/for older audiences/fix their garbage fire/new writers 2) Pre-rift past Paladins because the writers only know how to do het relationships and there are no stereotypes to **** up with :')

Jeff

(@MisterSlapstick) reported

@daycdukes Damn paladins, always trying to hold me back from using unrestrained violence to solve all problems.

IndignantBeaver[INDIG]

(@IndignantBeaver) reported

My dream: One day @PaladinsGame will release an update on @NintendoSwitch that will stop the crashing to home error...

Red Jack D.

(@RedJackD1) reported

bugs. i imagine the paladins team is roughly the same size as adopt me and how it's been around for years, no issues, while paladins seems always have bugs (more if fixed)??you should probably hire someone to fix the legacy code because im not sure if ill be playing this again

roger luu

(@rogersayszoinks) reported

@PaladinsGame can yall like reply to my ******* tech support problems, ******* shitters?

Rogue Lief🔞

(@RogueLief_492) reported

@Wreck33 @PaladinsGame There r def some issues that have become quite tedious and a wee bit infuriating

Lekynus

(@Lekynus) reported

@PaladinsGame I cant purchase Crystals with R$ (Real) just in USD. How I can fix it?