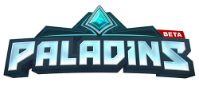 Is Paladins down?
Paladins: Champions of the Realm is a free-to-play multiplayer Hero shooter video game released on September 16, 2016 as an early access product by Hi-Rez Studios.
No problems detected at Paladins
Paladins problems in the last 24 hours
At the moment, we haven't detected any problems at Paladins. Are you experiencing issues or an outage? Leave a message in the comments section!
Most Reported Problems:
Sign in

Online Play

Glitches

Game Crash

Matchmaking

Hacking / Cheating
Paladins Outage Map
The most recent outage reports and issues originated from:
| | | |
| --- | --- | --- |
| Guatemala City | Online Play | |
| Palm Bay | Sign in | |
| Düsseldorf | Sign in | |
| Morelia | Sign in | |
| Brooklyn | Glitches | |
| Jackson | Online Play | |
Paladins Comments
Tips? Frustrations? Share them here. Useful comments include a description of the problem, city and postal code.
Paladins Issues Reports
Latest outage, problems and issue reports in social media:
james

(@james24394687) reported

@PaladinsGame Fix matchmaking before giving skins out

Mik 😀

(@MikSumbi) reported

@HiRezRomanova @NsendaSabu @PaladinsGame I wish for a update in consoles aim and fix delay like controller on pc!!

Ska'Vorah 👁️👄👁️

(@SkaVorah) reported

@ChuckFlash @PaladinsGame Problem?

Evil Mojo | Romanova

(@HiRezRomanova) reported

@brieguise @AliveARG @PaladinsGame We need to make things that monetize the game to pay the people who fix bugs. Both are important.

♔𝐿𝑒𝓈𝓁𝒾𝑒 𝒬𝓊𝑒𝑒𝓃 𝒲𝑒𝓈𝓀𝑒𝓇♔

(@LeslieWesker) reported

@OOCPaladinsChat I hate people toxic say other people toxic 🤨 i hate chats on paladins. Because I have problem concentraction....

paul

(@xd55992684) reported

@NsendaSabu @aztelux @PaladinsGame dude the only reason that the top play and the kill cam were buged is beacuse they were to lazy to fix the bugs to fix the top play and killcam

/ourguy/ Eren Yeager

(@Ace_626) reported

@DevilishRR @aztelux @PaladinsGame No they are not. Sha lin is still broken to this day because of the fps stutter bug you get when you fire and they basically said they couldn't fix the bug because it was too hard or something

Julio Rosales

(@JulioRo66865109) reported

@PaladinsGame fix ur ****** game im trying to play and get kicked whyyyyyyy

TheBearded Maine-iac

(@Tony04219) reported

I would rather stick the Washington Momument up my *** than play Paladins with randoms. The communication system is broken. No organization. To teamwork. The game is borderline **** anyway

🪱

(@aztelux) reported

@NsendaSabu @PaladinsGame dude. so much time has passed and they still havent even fix the "top play of the game". that wasnt even my whole point. i want them to fix the bugs and improve game mechanics. Yet they still want to release skins and new champions that literally BREAK THE GAME EVEN MORE.

JermX

(@NsendaSabu) reported

@aztelux @PaladinsGame I agree, but it's ironic that you tell them to fix bugs, yet you want a feature back in the game that was very buggy and messed up to return (top play), and that'll cause more bugs!

🪱

(@aztelux) reported

@DevilishRR @PaladinsGame aww are you pressed by my well written opinion?? 🥺 I haven't played this game in 2 years and recently started playing and they STILL HAVENT FIX any game mechanics and bugs. stop being dumb and look what they doing. they seem to be making nice skins just fine so why not bugs???

Mik 😀

(@MikSumbi) reported

@aztelux @PaladinsGame Console are input lag too hard, only paladins.. bad aim fix also this!

🪱

(@aztelux) reported

@PaladinsGame fix your game. so many bugs, glitches and you guys STILL dont fix them. ADD TOP PLAY OF THE GAME AGAIN!!!?? this game is the definition of Art students trying to make a game. skins and art are excellent but mechanics are awful. fix. them.

Mica Haivell 🇺🇸

(@HiCallViaMe) reported

@TaylorAnnNx If they're bored or just murderhoboing, maybe it's time for a new character. It they're experimenting, Great! The only case where that can be an issue is with Clerics or Paladins (maybe Warlocks) who can be punished by their deity for stepping out of bounds.

Gabriel 🇨🇴 🇵🇷

(@Dav3Juan) reported

On top of that, when Overwatch was going to launch on Nintendo Switch, HiRez CEO was listing all the advantages of Paladins, without ever addressing the fact their game is a buggy, broken, crash fest on the Switch.

Red Army Duck

(@IronProle) reported

In the Paladins development group chat: what horseshit can we paste on this **** to fix the last time we had a bright idea

Vectorex

(@Vectorex50) reported

@ZakDaCarDoorOW @PaladinsGame You're lost on you're own comments , lol, now you say they are boring ,3rd time fliping, again make up you mind ,if you really find fantesy boring than it's you're problem,the theme is huge ,way more "variance" than futurism, every single argument you used works agains you

LePhereTv

(@FernandoPyre) reported

@ArgoOfficial @gabrieljarvis20 @PaladinsGame Those two skins you're talking about have the term "Limited" and that usually means only during a set time/limited stock or time to get. I'm annoyed that they won't put the old glory and tough cookie in their chests. It's dumb to me and hopefully they fix it

Henir

(@Parqaleeta1) reported

@PaladinsGame Fix the server issues be4 new champs??

KaijuKiller78

(@KaijuKiller78) reported

Bruh wtf, a power outage in the middle of a Paladins match. **** this.

zoey posting her Ls online

(@BurgundyzZ) reported

@PaladinsGame So is the plan here to release a champ who is rediculously stacked unless against one of the games very few counters to her for popularity's sake and then releasing another counter to her for further popularity? It would explain the glacial response to Yago being so broken.

Youhearditiknow

(@abicedsyn) reported

@maine30001 @PaladinsGame @primegaming Always been able to, no issues. It's not an Xbox thing there's a bug or something

nobody

(@SnowyDevils) reported

@PaladinsGame ya'll so focused on creating battle passes, what about servers? The prevalent issue that has been going on for quite some time now has yet to see any solutions despite your past efforts... but yes add more battle passes because that is just what we need.

kintan rathod

(@ransom_29) reported

@PaladinsGame Instead of posting this on Twitter, save that time to fix your server.

𝑻𝒉𝒂𝒚 🐺📸

(@wolfzxo) reported

PALADINS IS F KIDDING ME, THIS **** IS LAGGING SO BAD

Solace

(@SOLAC3_) reported

@Fed0raTheXplora ye basically my r key was ripped out my by chinchilla and the slot itself is ****** cause of it. It's so ******* stupid we can't copy/paste into Paladins chat cause I have so much trouble communicating in game cause of it

Simpbrew

(@simpbrew) reported

@WarcraftDevs so, you have proof - now can we agree to fix ashen damage for holy paladins?

JustinaRevolution

(@JustinaRevolut1) reported

@LapisLunaris I would rule yes. Because they are the instrument of their deity's will. The instrument cannot serve if it is broken. (And yes I still make Paladins serve gods)

Joshua chamorro

(@JoshDyno) reported

@PaladinsGame I can't wait to play on my new Xbox series x I'm hoping I'll have a better experience then on switch don't get me wrong I love this game and had litttle to no trouble on my old Xbox one.