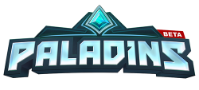 Is Paladins down?
No problems detected at Paladins
If you are having issues, please submit a report below.
Paladins: Champions of the Realm is a free-to-play multiplayer Hero shooter video game released on September 16, 2016 as an early access product by Hi-Rez Studios.
Paladins problems in the last 24 hours
The following chart shows the number of reports that we have received about Paladins by time of day over the past 24 hours. An outage is determined when the number of reports are higher than the baseline, represented by the red line.
At the moment, we haven't detected any problems at Paladins. Are you experiencing issues or an outage? Leave a message in the comments section!
Most Reported Problems:
Game Crash

Sign in

Online Play

Glitches

Matchmaking

Hacking / Cheating
Paladins Outage Map
The most recent outage reports and issues originated from:
| | | |
| --- | --- | --- |
| Orléans | Sign in | |
| La Flèche | Game Crash | |
| Karachi | Sign in | |
| Iztacalco | Glitches | |
| Rottenburg | Game Crash | |
| Lima | Sign in | |
Full Outage Map
Paladins Comments
Tips? Frustrations? Share them here. Useful comments include a description of the problem, city and postal code.
Paladins Issues Reports
Latest outage, problems and issue reports in social media:
Fqtwo

(@Thusfarr47) reported

@PaladinsGame fix trials of the realm not giving rewards?

JaydenPlayss

(@JaydenPlayss) reported

@Thatdude16_ The moon in Paladins is shattered, this one is broken if that makes any sense

Amy 🤍

(@amuu198) reported

what the heck is with the lag in Paladins?? 🥲

Silver

(@Silver26410273) reported

@PaladinsGame @Monstercat @primegaming Fix your matchmaking on the Australian server pleassse. I can't play ranked 😕

Paulo Munir

(@paulo_munir) reported

@FR35H5 @Calxiyn @PaladinsGame They also have a broken moon? This stuff more common than I thought...

💜🏳️‍⚧️Violet🏳️‍⚧️💜

(@Sadandverybi) reported

@paulo_munir @Calxiyn @PaladinsGame The moon is broken like in rwby

Connie Marianne Amelia 🐁

(@Hiyokowo) reported

@PaladinsGame fix the sounds in your game please. I'm in a game where Makoa, Seris, and Saati are making 0 noise whatsoever.

BoopityBap

(@BoopityBap69) reported

@AlandreaRogers Which AI were you using? I actually tried some a few days ago but they had trouble identifying characters from paladins that might've had names from other places/not just the game (maeve, khan, etc.)

down bad

(@demonti57774713) reported

@PaladinsGame I did the challenge for this week and I didn't get my 50,000 gold how do I fix it

Vex hunts billionaires for sport

(@hexavexagon) reported

You can't fix paladins by making them not monotheists. 🙄 Get a grip and just design something new that isn't based on a group of fash.

Ol' Santa Joe

(@OlSantaJoe) reported

Ngl it's always funny when I gotta explain why I play paladins better on switch than any other platform and anytime I mention gyro they mention pc with a PlayStation controller. Problem being that I'm so use to holding the individual joycons that I can't use a normal controller.

DaddyMouse

(@DaddyMousePalas) reported

@Kr_i_me The intent is to remind the community that their reports and voices matter. Paladins is just a game, and it shouldn't have room for harrassment. The occasional toxicity is okay but when a streamer goes after someone and keeps attacking them for months nonstop, thats a problem

WONDERBOY

(@Virginboy3D) reported

paladins is beginning to crack at the edges with bugs and balance issues that are permeating in the game. bootlickers are still sucking the **** of hi-rez while the game loses it's quality. been playing for a long time and i dont know how anyone can play without frustration rn.

WONDERBOY

(@Virginboy3D) reported

@Vex30_YT @PaladinsGame i have been away from the game for a week cuz of the issues including this one. i cant believe its still in the game..

Egor

(@Hhyper10) reported

The bot problem is so bad i have to play paladins.

.

(@WarriYahTruth) reported

@Vex30_YT @PaladinsGame This sound bug is worse then the one a couple months back. It use to be just flanks. Now it's flanks , tanks and healers. STOP making new champs and fix the dang game!!!

GraphicWolf

(@GraphicWolf) reported

@Vex30_YT @PaladinsGame This game has soo much sound issues... Silent players, silent shots, delays on announcer, no announce on ultimates etc... They need to check up on these...

Kyubey

(@Kyubey35016180) reported

@kreepersyt @PaladinsGame it literally doesn't affect most players and me at all and I never saw this as an issue when I started the game, there are other things they should work on that are far more important imo.

KingMINAS Gaming

(@KingminasG) reported

@PaladinsGame fix the audio bugs please

zane

(@originofzane) reported

@PaladinsGame fix yagorath's ultimate, there's no reason for it to have a range requirement AND for it to still sometimes miss even when the brackets show up around a target

-⚠️-

(@bonasiara) reported

@Vex30_YT @PaladinsGame Skye with that bug is literally broken even illuminate can't counter her anymore

Kyubey

(@Kyubey35016180) reported

@PaladinsGame why though? literally so out of touch with real problems with the game and so random...

.

(@WarriYahTruth) reported

@PaladinsGame SOUND BUG FIX PLEASE. CAN'T HEAR AN EVIE OR TERMINUS WHACKING AT YOU 🤡 OR AZAAN CHASING ME...... MAKE IT STOP!!!

Chris Tidwell ~twitch.tv/paragrin

(@ChrisParagrin) reported

would be super nice if @PaladinsGame would fix betty's ult so it actually does damage if you hit someone.

Arena & Sol 💃💞

(@XNatybebelindaX) reported

@PyrrhicVictory8 @1_00percent Pff Crash 4 is a nightmare T.T Nioh 1 wasnt too hard to plat. I havent finished Nioh 2 so I cant give a proper opinion and about you, dont lie 🔪 you are very good at Paladins.

Bluhen

(@SOLAC3_) reported

@paulo_munir @PaladinsGame That's another issue being talent lineup. Idk why Barik's most basic talent is locked on lvl8 for example

Lmfao

(@Lmfao96111902) reported

@PaladinsGame Ok, but where audio bug fix at?

Dobabes returns

(@DobabesR) reported

@PaladinsGame Finally something good Now where audio fix?

Ꝃ Ꝍ Ꝟ 𐌄 Ꞑ

(@TheNamesYurii) reported

Ever since I've started playing paladins, it's only gotten worse. The metas, the champ releases (In terms of how fun it is to play against them haha rei B) ), the servers, the lag, the community, the playerbase (in terms of how dogshit they are) ), holy **** its sad.

MasterDun🔞

(@MasterDun1) reported

@hetfli But nobody here is bring up the actual issue that is problem that not just league suffers in. OW, WOW, COD, HotS, DOTA, Smite, Paladins all these team based games, multiplayer games, and even FGC suffer with. Toxic people. It is the core root of all the complaints about LOL.