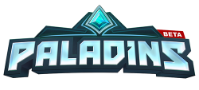 Paladins Outage Map
The map below depicts the most recent cities worldwide where Paladins users have reported problems and outages. If you are having an issue with Paladins, make sure to submit a report below
Loading map, please wait...
The heatmap above shows where the most recent user-submitted and social media reports are geographically clustered. The density of these reports is depicted by the color scale as shown below.
Paladins: Champions of the Realm is a free-to-play multiplayer Hero shooter video game released on September 16, 2016 as an early access product by Hi-Rez Studios.
Most Affected Locations
Outage reports and issues in the past 15 days originated from:
| Location | Reports |
| --- | --- |
| Kenosha County, WI | 2 |
| Szeged, Csongrád megye | 2 |
| Caen, Normandie | 1 |
| Seattle, WA | 1 |
| Beijing, Beijing Shi | 1 |
| Balgonie, SK | 1 |
| Ecatepec de Morelos, MEX | 1 |
| Murcia, Región de Murcia | 1 |
| Asheville, NC | 1 |
| Santiago, Región Metropolitana | 1 |
| Greenwood, NS | 1 |
| Baraboo, WI | 1 |
| Medellín, Departamento de Antioquia | 1 |
| Renton, WA | 1 |
| Munich, Bavaria | 1 |
| Sessa Aurunca, Campania | 1 |
| Fuquay-Varina, NC | 1 |
| Asheboro, NC | 1 |
Check Current Status
Community Discussion
Tips? Frustrations? Share them here. Useful comments include a description of the problem, city and postal code.
Paladins Issues Reports
Latest outage, problems and issue reports in social media:
Lena❦

(@malphigius) reported

Paladins has the same issue as Valorant, where the character designs and abilities are sick But they do NOT know how to make cool voicelines for most of the characters 💀

smitty scribbles 🦍

(@SmittyScribbles) reported

To anyone who consistently plays #Paladins I'm gonna say the random crashes that stay in game for more than 5 minutes has always been a problem? I just bought the dang pass, I keeps crashing on me 😭

THELLIEL

(@thellielblades) reported

is anyone having problems logging into paladins? xbox platform. my game keeps connecting and when it connects there is a delay in finding a match, when it finds my champion it is already selected automatically and it crashes, I have to close the game and open it and I am in a+

Sonavir

(@Sonavir_) reported

Genuine #PaladinsGame question - why does the Aico house (and everyone else, seemingly) have more pressing issue with the Ska'drin than the goblin race who caused the Scourge?

PIERREARTZ RETURNS

(@KingPierreartz) reported

AND **** @PaladinsGame, @EvilMojoGames, THEY CAN SUCK MY ******* WHITE ****. FIX YOUR ******* DUMB *** ***** GAME. #paladinsart #paladinsgame

RONALD

(@thesteelmoose) reported

SDSU defense is gonna give Bama some problems. So long Paladins😔

nyx

(@irlpercabeth) reported

i got so much respect for characters like percy jackson, the paladins, harry potter ect cause if someone told me EYE had to stop a war i woulda told them to figure they **** out themselves 😭😭 like oh y'all fighting inna battle?? well that's tew damn bad but not my problem!!

JP Acosta

(@acosta32_jp) reported

At half: UVA 32, Furman 27. Virginia shooting 46% from the field and out rebounding the Paladins 22-14 but have four turnovers. Furman started to find their shot from deep, but only shooting 5-10 from the FT line might be an issue

ceo of clericpaladins

(@vatikise) reported

I think one of the reason old school players struggle to see paladins as anything but lawful while newer players have no problems with chaotic paladins is bc the old, "classic" oaths are moral codes whereas new ones represent ideals but are less restricting on that part

Megan

(@mekavere) reported

I have this problem. I think the 13 place Furman Paladins are going to cause an upset in the first round. Is this based on real basketball knowledge? No. Do I think they would go past the second round? Also no

Torin Smith

(@TorinSmith15) reported

Lykins reaches on an error, and Goldwait gets Furman's second hit of the game with a single to left field. Runners on first and second for Furman. Ludlam at the plate for the Paladins trying to get on the board with two outs.

Lexi

(@lexig329) reported

Sydney Kuma singles up the middle then advances to second base as the Paladins have a fielding error that places Jaydyn Goodwin on first base

🌕Lumaryxx Umberstar🌕 |Pre-Debut|

(@lumaryxx) reported

@JShorty240DR At least paladins has more lore then overwatch but it still needs to fix the bugs

✨ bishlord ✨

(@_bishlord) reported

@PaladinsGame There seems to be a bug regarding the daily rewards. I wasn't sure the first time but I tested it again and I noticed that even though I log in every single day, I never get the last reward. It always goes back to the first reward. Any way to fix this?

Deadshot500

(@blackeye500) reported

@Zexacal @PaladinsGame Because the other two crash on consoles so they remove them.
Check Current Status