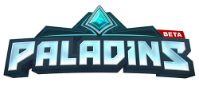 Paladins Outage Map
Paladins: Champions of the Realm is a free-to-play multiplayer Hero shooter video game released on September 16, 2016 as an early access product by Hi-Rez Studios.
Paladins Most Affected Locations
Outage reports and issues in the past 15 days originated from:
| Location | Reports |
| --- | --- |
| Lima, Provincia de Lima | 4 |
| Madrid, Comunidad de Madrid | 4 |
| Bari, Puglia | 2 |
| Roanne, Auvergne-Rhône-Alpes | 2 |
| Cayenne, Guyane | 2 |
| Clermont-Ferrand, Auvergne-Rhône-Alpes | 2 |
| Regina, SK | 2 |
| Rome, Lazio | 2 |
| Brussels, Bruxelles-Capitale | 2 |
| Melbourne, VIC | 2 |
| Paris, Île-de-France | 2 |
| Guayaquil, Provincia del Guayas | 2 |
| Dortmund, NRW | 2 |
| Guadalajara, JAL | 2 |
| Fontenay-le-Comte, Pays de la Loire | 2 |
| Bourges, Centre-Val de Loire | 2 |
| Alfortville, Île-de-France | 2 |
| Provins, Île-de-France | 1 |
| Namur, Wallonia | 1 |
| Saint-Jean-de-Braye, Centre-Val de Loire | 1 |
| Novara, Piemonte | 1 |
| Amiens, Hauts-de-France | 1 |
| Gwalior, MP | 1 |
| Kuala Lumpur, KUL | 1 |
| Norfolk, VA | 1 |
| Naples, Campania | 1 |
| Workum, fr | 1 |
| Quito, Provincia de Pichincha | 1 |
| Reggio nell'Emilia, Emilia-Romagna | 1 |
| Köln, NRW | 1 |
Paladins Comments
Tips? Frustrations? Share them here. Useful comments include a description of the problem, city and postal code.
Paladins Issues Reports
Latest outage, problems and issue reports in social media:
Jeffios

(@Hellliliilios) reported

@OWAnonymous_ Paladins balance is fine wdym. I don't take Paladins remotely seriously and everything feels somewhat broken yet also counterable.

sevenzik

(@sevenzik) reported

@JambreHS Priest have the worst winrate in the game now and you suggest to nerf priest. Can't understand it. Is there no other problems like mages or paladins?

RedRumAD

(@RedRumAD1) reported

@ZCalliger @sunbeboy1 @PaladinsGame You're welcome, anytime. It can be an inconvenience, but at least you should have less dc's & crashes. I mainly play on Switch, & sadly a lot of games (at least half) of mine also crash due to the same problem.

RedRumAD

(@RedRumAD1) reported

@Reek_MiLord @PaladinsGame That question should most likely be directed to customer service.

RedRumAD

(@RedRumAD1) reported

@sunbeboy1 @ZCalliger @PaladinsGame When I play on Switch, I try to keep less than 50 friends on my friend list, & restart the game after every two matches. Doing so, you should have less crashes. There is a memory leak issue w/ the Switch that causes crashes. It's not just Paladins that crashes.

pjamez

(@paolojames781) reported

@OWAnonymous_ paladins is ok, balancing is the literally last of problems the game has

Emmy Propaganda

(@PennyLoveBot) reported

@OWAnonymous_ paladins balancing is fine because every single character is overtuned and broken instead of just 2 or 3

kula

(@kuIahh) reported

@OWAnonymous_ this isn't even valid because paladins balancing kind of works. Majority of the champs are broken, so there's no defined meta

Chromma

(@Chromma1) reported

@Calmlushmm @PaladinsGame Same, but since I have 2 skins of the chest from the bounty I don't want to buy them again till they fix it.

zac

(@ZCalliger) reported

@sunbeboy1 @PaladinsGame it's so annoying. my girlfriend and i play together and either of us disconnect from the game crashing, and we get banned for like an hour? because the game crashed??? it's so ******* stupid.

Matt Havemann

(@RBD2710) reported

@PreachGaming @WatcherDev Why it takes so long for them to balance clearly overpowered classes in PvP, or just not balancing it at all. Arms Warriors, Ret Paladins, both still incredibly broken and yet nothing has happened to either.

Kono_Diabolo_Da

(@King_Cr1mson) reported

@PaladinsGame @HiRezStudios I did the heal 100 000 hp THREE times, two with Io and one with Seris and the challenge is still not accepted Please fix this

༒ ᴛᴏӾɪᴄ ScUmBaG ༒

(@ashskullz) reported

@realKnifeSaber @PaladinsGame They only fix seris

Kyle, Sage of the Cycle

(@TheLootprechaun) reported

@PaladinsPro well esports ever return to paladins? I really enjoyed it. If you continue to fix bugs and add major polish to the game and systems I am sure it can return to it.

zac

(@ZCalliger) reported

hey @PaladinsGame i understand the need for a deserter punishment, but the nintendo switch version of the game is very unstable and I disconnect a lot. It gets annoying when trying to play and there's an hour long timer, when we disconnect from the game crashing.