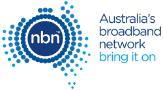 NBN Outage in Mount View, Cessnock, State of New South Wales
The National Broadband Network (NBN) is an Australian national wholesale open-access data network project and offers landline phone and internet network.
No problems detected at NBN
NBN problems in the last 24 hours in Mount View, State of New South Wales
At the moment, we haven't detected any problems at NBN. Are you experiencing issues or an outage? Leave a message in the comments section!
Most Reported Problems:
Internet

Wi-fi

Total Blackout

E-mail

TV

Phone
NBN in Mount View, State of New South Wales Comments
Tips? Frustrations? Share them here. Useful comments include a description of the problem, city and postal code.
NBN Issues Reports Near Mount View, State of New South Wales
Latest outage, problems and issue reports in Mount View and nearby locations:
NBN Issues Reports
Latest outage, problems and issue reports in social media:
永夜初晗

(@2am29QUR9U) reported

@shaunmicallef @vanOnselenP Well, when considering our poor NBN...

cliff higson

(@cliff_higson) reported

@Kelly1Judy @MrTVAus 8 & 80 here on the gold coast are nbn if any help.

Laurie Micallef

(@djlozz) reported

@PJS_84 $90 unlimited with the top speed boost = NBN fibre to the premise 100/40 - no issues, stable and the one time I did have issue 5 min on phone and they sorted it to be fixed = NBN fault. @BelongAU = Jetstar no frills of Telstra.

Doom Bass (/ˈdʌm.æs​/)

(@lizardb0y) reported

@hakluke @snyff That sucks alright. I didn't realise how badly the NBN shenanigans had set you back.

Paula

(@PJS_84) reported

@jpthepower Just if I was overpaying. $90 NBN and I think I have 4G backup... which has never worked.

Jason Tubnor

(@Tubsta) reported

@NBN_Australia @moylecroft Enterprise customer here. Only two (FTTP) of our 34 (and expanding network) connections can achieve higher than 250/25 so we won't be changing anytime soon. Your sample size is too small.

Tyler OConnell

(@TylerOConnell18) reported

@SpaceXStarlink (Australia's) NBN Co now has more than 100,000 active connections to Sky Muster. Geo sat service with a 650ms ping. Save us SpaceX! :) 100+ million annual revenue for the taking.

Glen

(@echosigma) reported

@PJS_84 We had NBN made available to our area only last week. Based on their cost structure it appears you pay more for download speed. I went with Fixed Wireless option about 2 yrs ago and have never regretted it. Won't be touching NBN anytime soon.

Guy Incognito

(@Guy1ncogn1t0) reported

@PJS_84 $70 at one place (has TPG's own fibre network rather than NBN) and $80 at the other

Not for you

(@bcg1976) reported

@NBN_Australia That link is almost as bad as the Internets are like a series of tubes... Your pointless, unsolicited replies do nothing but add to entropy. Please **** off.