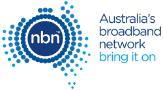 NBN Outage in Salisbury, State of South Australia
The National Broadband Network (NBN) is an Australian national wholesale open-access data network project and offers landline phone and internet network.
No problems detected at NBN
NBN problems in the last 24 hours in Salisbury, State of South Australia
Most Reported Problems:
Internet

Wi-fi

Total Blackout

E-mail

TV

Phone
NBN Outage Map Near Salisbury, State of South Australia
The most recent outage reports and issues originated from Adelaide and Athelstone.
| | | |
| --- | --- | --- |
| Adelaide | Internet | |
| Adelaide | Internet | |
| Adelaide | Internet | |
| Adelaide | Internet | |
| Adelaide | Internet | |
| Adelaide | Internet | |
NBN in Salisbury, State of South Australia Comments
Tips? Frustrations? Share them here. Useful comments include a description of the problem, city and postal code.
NBN Issues Reports Near Salisbury, State of South Australia
Latest outage, problems and issue reports in Salisbury and nearby locations:
NBN Issues Reports
Latest outage, problems and issue reports in social media:
©😷🇳🇱Tingeling🇦🇺😷™

(@gbos_au) reported

@TurnbullMalcolm @NBN_Australia I curse your train wreck every day it is a **** of an excuse for a broadband service. 😠

bex

(@defective_verb) reported

@skegmalone @Telstra @NBN_Australia Looks like it. My local community page reports outage all the way from Illawarra down south coast.

Walter Dixon

(@WalterDixon2) reported

The NBN has crashed down the south coast of NSW to the Vic border. If the LNP were building infrastructure for **** they would get the lot. Build it faster & better my arse, even Stuart Robert couldn't operate with this model.

Sheridan

(@shezzzz) reported

Great, NBN outage across much of the Illawarra on a Saturday night

Joan

(@JoanBloggs) reported

@Lowrider1745 @Trixie_Boo @SenatorSiewert @ScottMorrisonMP @stuartrobertmp Well if LNP are the best we've got, we're truly F*cked. Worst Govt. in living memory. Bushfire response=hopeless, economy tanking long before the pandemic, doubled net debt, rorted billions. screwed NBN, lied incessantly, blatantly corrupt, & that's only for starters.

Joey

(@ceo_impGpro) reported

Dear @TPG_Telecom I am already angry from everythin that's happening in the US. Sending me the wrong modem for my NBN installation doesn't help. And on top of that, I've spent almost 4 hours on the phone trying to get through to ur customer service department for answers!! Fix it

Sebbs

(@Sebbs128) reported

@KeCAaron I agree the upload speeds are terrible especially in proportion to the dl speeds when you look at the ratio for lower plans. I can see the argument for upload not being as important on residential plans though (and business plans have expected ratios). NBN dream died 7 years ago

Tom Olsson

(@tom_olsson) reported

@nbn Dear NBNCo, you happily report no current outages on your website and yet my street has not had usable internet for 5 days. Apparently we can expect this every time it rains because you have not waterproofed your comms pits (according to the NBN tech trying to fix it).

David G

(@davidgr144) reported

@trevorlong @Aussie_BB The only problem is that when the NBN techo who switched us on a year or so ago tested the line, the maximum speed from the node on the street was just over 100Mbps unless NBN can speed up the line when they're ready to upgrade us.

John Small

(@smalltorquer) reported

@HamishMacEwan @AAMCommons @KevinCarson1 yeah it could've been done differently, I agree. But it's great we've done it and now its cost regulated with good info on costs. Not a bad outcome, especially compared to the NBN debacle over the ditch.