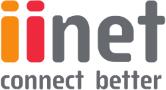 iiNet Outage in Albany, State of Western Australia
iiNet Limited is Australia's second-largest internet service provider. Their focus is primarily on ADSL-based Internet access. iiNet also provides optical-fibre, dial-up, and voice services.
No problems detected at iiNet
iiNet problems in the last 24 hours in Albany, State of Western Australia
At the moment, we haven't detected any problems at iiNet. Are you experiencing issues or an outage? Leave a message in the comments section!
Most Reported Problems:
Internet

E-mail

Wi-fi

TV

Total Blackout
iiNet in Albany, State of Western Australia Comments
Tips? Frustrations? Share them here. Useful comments include a description of the problem, city and postal code.
iiNet Issues Reports
Latest outage, problems and issue reports in social media:
Varun

(@varunarula) reported

@iiNet I asked for a call back but didn't received any call. There was no resolution given. Just told charges are for admin fee. But it was never communicated to me at first place.

Varun

(@varunarula) reported

@iiNet It is very disappointing that iiNet deducts $10 fee on disconnecting the service. No one informs when you place a disconnection request and nothing is mentioned in the form as well.#disappointed #unethical #misguided #noterms #cheating

Thu Tran

(@thuvan_t) reported

@iiNet customer service can't resolve problems, transfer the call without an introduction & hang up on the call. No wonder why @TPG_Telecom is better!!

Miriam Cosic

(@miriamcosic) reported

@iiNet Thanks, Kris. It stayed out after the total outage that Michelle fixed.

Miriam Cosic

(@miriamcosic) reported

@iiNet Yes, we fixed the wifi second in minutes yesterday and laptop is fine. I've turned my phone on and off, jiggled the airplane mode, , turned Bluetooth off, forgotten the network and tried to rejoin, and gone step by step through the settings to check them - no solution

Miriam Cosic

(@miriamcosic) reported

@iiNet Hi again. I still can't connect my iphone back to wifi - and even 4G is not connecting properly to most of my apps. I've tried finding solutions and none of them work. Not least forgetting the network and rejoining - it won't accept the password.

frog

(@surforacle) reported

@Telstra @jimeoin I just switched from iiNet and I am really regretting it. Business grade ADSL ... 2 megabits a second. Been trying to get onto support for 3 hours. Blame it on covid. Useless Australian company, sad really. @iiNet

Gautam, C.

(@quar1an) reported

@iiNet Thanks for getting back and showing concern. Yes its so frustrating. I csnt even play netflix on tele using ethernet connection. I restarted to router, checked again, speed was terrible, less than 1 mbps and i am paying for iinet nbn !

Alex Murphy

(@alex_w_murphy) reported

@iiNet If I was still a customer here's how it would go. I'd provide details. You'd promise an "engineer" would look into it. I'd never hear anything, or be told it "looked fine at our end". That happened over and over again. I have never been happier to leave a dodgy company behind.

T M

(@TonyMak01) reported

Hi @iiNet Problem is still there today. Be nice to get a reply of some sort.