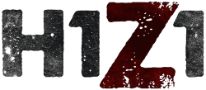 Is H1Z1 down?
H1Z1 is a survival sandbox massively multiplayer online gamepost-apocalyptic MMO in which you must fight for your live against a world overrun by zombies. Developed by Daybreak Game Company and available for Xbox, Playstation and Windows.
No problems detected at H1Z1
H1Z1 problems in the last 24 hours
At the moment, we haven't detected any problems at H1Z1. Are you experiencing issues or an outage? Leave a message in the comments section!
Most Reported Problems:
Sign in
H1Z1 Outage Map
The most recent outage reports and issues originated from:
| | | |
| --- | --- | --- |
| San Salvador | Sign in | |
| San Salvador | Sign in | |
| London | Sign in | |
| Newtownabbey | Sign in | |
| Gradignan | Matchmaking | |
| Telde | Sign in | |
H1Z1 Comments
Tips? Frustrations? Share them here. Useful comments include a description of the problem, city and postal code.
H1Z1 Issues Reports
Latest outage, problems and issue reports in social media:
Alan

(@ncskywarn) reported

@DaybreakHelp Can you please give some kind of update on the EQ Login server issue? the game is wacked it's been up and done at least 10 times since today's patch and now no one can even accesss the login server. That has been happening for at least the last 30-45 min.

ジ BattyFlaps! - Hat Kid for Super Smash pls!

(@JaayOnPC) reported

The problem with h1z1.. Hosted Games!! Taking all the players.. Its ******* bullshit! I dont care who you are.. how famous you are.. you shouldn't be allowed to..

Brendan 🇬🇧

(@_Brendan999) reported

Think EU servers are lagging on @Z1BattleRoyale please resolve soon @DaybreakGames @DaybreakHelp

Dylan

(@Neves7k) reported

@NVIDIAGeForce Modern warfare 2 was literally my life, halo 2 was the first video game I ever played, and H1Z1. Because a broken shotgun didn't translate to a broken game for me. NationalVideoGamesDay #UltimatePlay

FuckoffKyle

(@FuckoffKyle1) reported

@PUBG @PlayStation Update the graphics of the game for console. All that money made and you guys still haven't concentrated on movement and visuals etc stop with the cosmetic crap etc and fix the bugs and the game. The feels and looks like crap. H1z1 looks better And battlefield 4

kiNg

(@kiinng_) reported

@Arclegger @Ninja FIX H1Z1!

kiNg

(@kiinng_) reported

@Arclegger @Ninja your only job was to fix the h1z1, but you are so useless that even that couldn't do

Dylan

(@MVPDylan69) reported

@FallGuysGame How about you fix some bugs on your ******* game as fast as you release skins. Getting a Daybreak / H1Z1 vibe

GFunk

(@GFunk710) reported

@The1Wynn Remember when you said you would fix desync in h1z1? lmfao yeah me too

Logan Buhring

(@Mr_AnonTwitch) reported

@Gonz3lezG @shortyethan22 @EASPORTS_MUT My point is, the game is declining. They took the fortnite and h1z1 approach, they don't fix the game, they add more. It's broke bud. They shouldn't have been able to release such a broken game for a multi billion dollar company.

pubg

(@pubg75112241) reported

@tamannasharma no one have seen or played this game for now so you can't give a tag of copy already and first of all h1z1 was first battle royale game even pubg was inspired by that and being inspired is not a problem i guess

Mrs. Healthcare Whistleblower

(@MusicandGod1984) reported

@DaybreakHelp My husband has a TON of charges on his account that WE DID NOT PURCHASE. All of your contact support buttons are broken. Nothing works, and we're being stolen from. Can someone message me please?

Jesse Kemp

(@Jessekemp93) reported

@DaybreakHelp having problems connecting to DCUO keeps saying lost connection to world/down for maintenance or authentication issues

Apsxs

(@ApsxsUS) reported

@H1Z1 please fix your game back to Z1 days so we have a BR worth our time.

ClubstxR

(@ClubstxR) reported

@DaybreakHelp how long is DC US servers down for?

kiNg #Z1BR

(@kiinng_) reported

@JasonEvans29 @chris_hffm the daybreak will not be a problem. They don't care about JS and @H1Z1 follow him, it's already a good

Joe

(@joeyec1430) reported

Hey @everquest I can't login are there any server's issues going on ??? @DaybreakGames @DaybreakHelp

Kenny

(@KE2288) reported

@DaybreakHelp Login server issues? Sometimes I get to char select, sometimes I cant get a server list at all. Regardless cant get into any game (Eq)

Raw

(@RawDogg209) reported

I remember playing h1z1 with @DoomisGod and we would always think we saw someone but it was just a dirt spot on our monitors.. Im having that issue right now.

BreaK

(@TSM_Break) reported

Hey @Hawkinz @svperfecta , when can we expect things to get better in regards to cheaters? It's a massive issue right now. I've reported 30+ blatant hackers in 3 days. Is there a blog post/statement regarding the work you're doing to combat this? The game is H1Z1 right now.

EuroStick

(@TheEuroStick) reported

@EvalBetty Good video thumbed it up. However I do have to disagree with some parts. Someone can be very entertaining but have no gain in consistent or returning viewers. I seen it with many h1z1 streamers when they had a service to offer such as custom games people came in and tuned in

Gamercrow

(@SexyGamercrow) reported

@DaybreakHelp Hello, there's an issue with the Daybreak auth: it now doesn't recognize my password, even tho I know it's the good one, and even after changing it via "Password forgotten". Could you please take a look on that ? I'm stuck since 10am CEST. Username's Gamercrow Thx !

Charles Anthony Stone

(@Charles19559476) reported

@DaybreakHelp worst customer service experience of my life

Anthony Cooper

(@Shallido123) reported

@DaybreakHelp Servers seem to be having issues letting people log into accounts says invalid credentials or there was an error please try again

Dean Cornish

(@deanrcornish) reported

@DaybreakHelp I can't reset my daybreak password. When I click the reset password link emailed to me I get an error "Sorry, a system error has occurred while processing your request." I can't raise a support ticket, because I can't log in. Help please.

Sponge

(@Sponge_RS) reported

@xSUND0WN @Reisshub HIIIIII quick question. Can you somehow talk to @DonaldMustard and tell him to fix the servers, glider bug actually care about comp and casual players and not die like h1z1

Raeldon

(@RaeldonTV) reported

@sleazysinclair @PlayANAREA it has the core h1z1 experience from bakc in the day, but without dolphin diving/animation skips etc - there is no issue with bullet hit reg, there are a good deal of issues with the game, but it looks like the patch on saturday will fix most of them i'm hooked tbh

Faithfully

(@Faithsfury) reported

Hey @DaybreakGames @DaybreakHelp Fix @lotro already! 🤦🤦🤦🤦🤦 since they can't respond maybe you guys can.

Raeldon

(@RaeldonTV) reported

@THump hating on the game because we are all bitter about h1z1 is the core of the issue and we all know the community is going to **** with what ever you put out there @thump. At least give the new opportunity some dignity until it fails on it's own if it does. Dont **** it over

JesseInsanity

(@JesseInsanity) reported

@SwayzeeGG Problem is H1z1's style is the only BR I truly enjoy. Only other games of the genre I've enjoyed is Realm Royale and War zone but most of the time i just play multiplayer. Just wish Anarea didn't flop so hard.