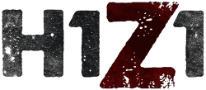 Is H1Z1 down?
No problems detected
If you are having issues, please submit a report below.
H1Z1 is a survival sandbox massively multiplayer online gamepost-apocalyptic MMO in which you must fight for your live against a world overrun by zombies. Developed by Daybreak Game Company and available for Xbox, Playstation and Windows.
Report a Problem
Problems in the last 24 hours
The graph below depicts the number of H1Z1 reports received over the last 24 hours by time of day. When the number of reports exceeds the baseline, represented by the red line, an outage is determined.
At the moment, we haven't detected any problems at H1Z1. Are you experiencing issues or an outage? Leave a message in the comments section!
Most Reported Problems
The following are the most recent problems reported by H1Z1 users through our website.
Sign in

Matchmaking

Online Play

Game Crash
Live Outage Map
The most recent H1Z1 outage reports came from the following cities::
| City | Problem Type | Report Time |
| --- | --- | --- |
| Méricourt | Matchmaking | |
| Prigonrieux | Sign in | |
| Paris | Online Play | |
| Rouen | Game Crash | |
| Domont | Glitches | |
| Duisburg | Sign in | |
Full Outage Map
Community Discussion
Tips? Frustrations? Share them here. Useful comments include a description of the problem, city and postal code.
Beware of "support numbers" or "recovery" accounts that might be posted below. Make sure to report and downvote those comments. Avoid posting your personal information.
H1Z1 Issues Reports
Latest outage, problems and issue reports in social media:
ジ BattyFlaps ジ

(@JaayOnPC) reported

It just feels like stupid ****** ******* daybreak issues still. At least just fix the issues to keep the players playing. Like getting better servers for a start would help massively @enadglobal7 #h1z1

movezie

(@moveZ1e) reported

nice some chinese cheaters in #H1Z1/#Z1BR first started ******* around by making a bunch of us lose multiple games, and then now started ddos'ing the NA servers and now they are unplayable, great game. I'm genuinely going to lose faith if @enadglobal7 don't do anything soon.

MAXX RADIO

(@maxx_radio96) reported

@DaybreakGames As a streamer Im so excited to be returning to H1Z1 and PlanetSide 2 but my PlanetSide 2 paid DLC's are not working when I add the codes I'm getting an ERROR First Recruite and Advanced Solider

movezie

(@moveZ1e) reported

nice some chinese cheaters in #H1Z1/#Z1BR first started ******* around by making a bunch of us lose multiple games, and then now started ddos'ing the NA servers and now they are unplayable, great game. I'm genuinely going to lose faith if EG7 don't do anything soon.

Nykz

(@jayanznz) reported

Fix the game ffs @h1z1 crashes constantly while @Bitdefender is running

snit

(@DezemHDD) reported

@DaybreakHelp I cant get into the game(H1Z1) gives me this error when launching "the steam gateway returned error" and then tells me to contact support. My next problem is that when i try to log on to daybreak website to get support it gives me a different error everytime i try.

Tauno

(@TaunoRS) reported

@enadglobal7 can u ******* wake up? And start working on h1z1. Get better anticheat, fix bugs, ban cheaters, fix servers, and revert the game already? Its been ******* 3 months already. And its been like this over 2 years already. You seriously dont give a damn about the game.

Falion

(@Falion21) reported

@H1Z1 I am having an issue right now with G202 error when at the time all i was doing was buying crates and it says i have been temp banned for what reason exactly because i haven't used any third party programs nor have violated any rule of conduct.

itsOvLrd

(@_itsOvLrd) reported

@H1Z1 bad hit reg, trash servers, lagging players with 300ping then to top it off being sprayed from 200-300m away and every shot hit clearly macros/cheats and nothing being done to fix it. very sad i like the game but will not play untill its fixed

Xanax

(@NE0_CODION) reported

If I can give you an advice, you should hurry up and release the ps3 revert as soon as possible because the hype wont last for too long and the game will inevitably die again. (also fix the servers lags PLEASE.. AND ACTIVATE THE ANTICHEAT..) @enadglobal7 @H1Z1 @Z1BattleRoyale

DowaHawkiin

(@DHawkiin) reported

@MrProWestie The problem I have with Battle Royale is that it is more of the same with every major title that has BR as a gamemode: PUBG, H1Z1, BO4:Blackout, APEX, CoD:MW:Warzone, BFV:Firestorm, ... It's just that 80% of all these games share the same elements to the gameplay = Repetitive

devicetv

(@devicetv_) reported

anymore at this point bring back h1z1 this game is terrible they have no excuse to not help us out they need to do better has a company like what game takes patch notes out like tf. anyways that's my take on this game @FortniteGame @EpicGames @DonaldMustard fix it.

OGNinja 🏳️‍🌈🐻🌹📎🗽❄️BLM

(@OGNinjaBackFist) reported

I am having trouble with my account. The payment methods page does not work and I don't seem to be able to submit a support ticket. Can you DM me pls? @DaybreakHelp #daybreakhelp

itsOvLrd

(@_itsOvLrd) reported

@H1Z1 not an OG player so this is just an opinion for me, i think a few quality of life changes would make it better. remove the crafting and just have armour and bandages as ground loot, remove cloths from ground loot, fix the blurriness at longer ranges just a thought i had

Fykro

(@ImFykro) reported

@enadglobal7 upgrade/ fix your H1Z1 servers asap and give @StableRonaldo a server to host a tournament with all the fortnite pros. Your game would make the biggest comeback of all time no doubt. The amount of exposure it would get would be nuts.

Cpt_BATTLE

(@cpt_battle) reported

@H1Z1 hey your game is broken right now. Every time I try to start a game it drops me without a parachute. I have a couple videos if you need to see them.

7T Pyrokonik

(@pyrokonik) reported

Fortnite is gonna die this season and become H1Z1. From the biggest game in the world to a distant memory if they dont fix this **** rn

Kris1X

(@RealKris1X) reported

I have played 4 games today and i already dont want to play the game @FortniteGame fix your **** game you will die out like H1Z1

ジ BattyFlaps ジ

(@JaayOnPC) reported

@Krankenstein83 @H1Z1Retweet @drdisrespect He won't he's washed up plus h1z1 is not in a great state at the moment, its popular but the servers keep lagging out and the desync is impossible to cope with

I Fvkt Up

(@pestenkerrani) reported

@H1Z1 fix the f*cking servers pls

Alex Hoffman

(@muldoonx9) reported

@GuykatsuFriends BR games hard, lord we had so many problems with h1z1 and planetside

Ripdave🇫🇮

(@RELIIIH) reported

@enadglobal7 Is there gonna be a solution for the H1Z1 cheater problem anytime soon?

ジ BattyFlaps ジ

(@JaayOnPC) reported

@Sleighsan @H1Z1Retweet Welcome to h1z1 where all the chinese players on vpn with 150+ms pings will for some reason have a better experience with the servers than everybody else lol. It has been a constant annoying issue for a long time but the game still has its fun keep at it bro

100T Hiko

(@Hiko) reported

@jimmywhis did u ever fix the h1z1 shotgun yet

Marcelino

(@marsdalliy1) reported

@StableRonaldo Every time u get on the game the streams vibe is killed I swear the war zone streams have been so fun H1Z1 also they need to fix fort this is getting ridiculous

#33kByJuly3018Moku //not_giving_away_ETH\\

(@ChenGL2017) reported

@DaybreakHelp @DaybreakGames I have trouble when create account. Your web side witch to verify email is always fail, so i can't verify my email, i go to 'Contact Support' but it tell me must verify email at first. So, can you tell me how can i create account and verify email? I have not anyother account.

Xyrizar

(@xyrizar) reported

@H1Z1 I'm VAC banned from your game, but I didn't even play? I tried to login about 10 times and got the message "You have been disconnected", but never got into a game? Wtf

mederb8k

(@mederb8k) reported

@FNCompetitive if u don't want to end up dying like H1Z1 by not listening to ur community. Vault or nerf primal shoutgun, return lunch pads, take ******* WOLVES out of the comp, nobody needs AIs in the ******* game. Fix ur glitches and listen to ur community.

bukeec

(@bukorl_) reported

@enadglobal7 fix h1z1 please servers are ******* ****

|

(@Harezy22) reported

Tell me h1z1 is back? Please let it be I will fix my pc right now