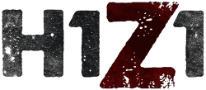 Is H1Z1 down?
No problems detected
If you are having issues, please submit a report below.
H1Z1 is a survival sandbox massively multiplayer online gamepost-apocalyptic MMO in which you must fight for your live against a world overrun by zombies. Developed by Daybreak Game Company and available for Xbox, Playstation and Windows.
Report a Problem
Problems in the last 24 hours
The graph below depicts the number of H1Z1 reports received over the last 24 hours by time of day. When the number of reports exceeds the baseline, represented by the red line, an outage is determined.
At the moment, we haven't detected any problems at H1Z1. Are you experiencing issues or an outage? Leave a message in the comments section!
Most Reported Problems
The following are the most recent problems reported by H1Z1 users through our website.
Sign in
Live Outage Map
The most recent H1Z1 outage reports came from the following cities::
| | | |
| --- | --- | --- |
| Berlin | Sign in | |
| Santanyí | Sign in | |
| Posen | Online Play | |
| Lee | Online Play | |
| New York City | Sign in | |
| Brooklyn | Sign in | |
Full Outage Map
Community Discussion
Tips? Frustrations? Share them here. Useful comments include a description of the problem, city and postal code.
H1Z1 Issues Reports
Latest outage, problems and issue reports in social media:
Charlse Casella

(@Slphon) reported

@DaybreakHelp @DaybreakGames I am having major technical problems and could really use help. I have submitted a ticket but have yet to receive a response.

Timmay Tactics

(@Tactical_Timmay) reported

@Warzone2News Fun game, issue I think is BRs have just become stale not much left to experience especially the ones that put in 40+hr weeks since h1z1 days

C-Lo 👑

(@PuffDaddyCLo) reported

@Fear_u1tra @ASassyPastry You dont play Warzone, PUBG, Super People, H1Z1. Just playing these titles once doesnt mean you know what the issues were.

Abibomaye

(@alibomayeCOD) reported

@PassedOutGame Feels like h1z1 its a good basic fast path shooter game.. fix the bushes and trees feels a bit to much.. have potential for a good game need maybe in the future more different small maps or the current map need to be bigger i guess with More Players in Lobby. Testphase was funny

haus

(@hausgameS_) reported

@VoltaReviews @strahfe Yeh, I liked the solo experience when Ghost was not working. Everyone wasn't using RPK & Fennec back then. Kinda sad that there hasn't been a good mechanically challenging solo BR since H1Z1 (excluding FN as I cba to learn building)

ジ Jc - *********

(@JaayOnPC) reported

H1Z1 servers still broken as ****

dN Street

(@dNstreeeet) reported

H1z1 was not optimized it was not on the best engine it was on a trash engine and YET it had less problems than Warzone 2 has ever had!

ジ Jc - *********

(@JaayOnPC) reported

Can confirm #H1Z1 still broken *** game... Wouldn't be so terrible if it worked properly more than once but it just ******* doesnt... even ads shooting the guns point up like im hip fire shooting.. the games telling me i got 22ms ping and i can't even work a door on it like wtf

⚔️Rage_Monster64⚔️

(@Rage_Monster615) reported

@SkillUpYT If it was just allowing you to sell skins and stuff on games like cod and Fortnite after then I don't see an issue. Similar to csgo and h1z1 or even like on steam with the digital stuff you can sell on there.

Euphoric Stardust

(@StardustDUPH) reported

@DMC_Ryan @IGN A complete turn in the Live service online genre is needed, no battle royal BS, something completely different, Warzone/Fortnite is basically a AAA H1Z1, small iterations do NOT work anymore either a complete reinvention or no more Live Service is needed.

movezie

(@moveZ1e) reported

@ThePhantomLex wanted to get better, and good players wanted to get better as well. The only issue is that as soon as the devs started catering to newer players (Combat Update), people started moving away because Fortnite was just getting just as popular then, and H1Z1 was still 19 dollars (2)

Jones

(@jIlnezremlIlxes) reported

not only that. i probably frigging deleted it to not drown out that video, but i am kinda thinking he might have cheated on h1z1 and Fortnite too and i STILL have never asked that he be banned or get in any trouble. just for twitch to.. answer, really

Jones

(@jIlnezremlIlxes) reported

guys.. come on🙏🙄 I'm not sure what else to say lol. i can't afford to do this much longer. i ALREADY feel confident, but can't guarantee, that symfuhny cheats in #warzone I'm curious if he also cheated in #Fortnite and #h1z1. idc if he gets punished. just wanna fix gaming

Terrence Tucker

(@Terrenc42135380) reported

@DaybreakHelp why can't I login to DC universe online ? It says down for maintenance....how long will it be

GAMING503sv

(@OscarZa77065495) reported

@DaybreakGames May you guys please fix the servers for h1z1 it takes 30 minutes to find a match.

nani

(@Hurtnani) reported

from Colma, California

And then when BRs were poppin I went from h1z1 to pubg to fortnite…many a mouse and LCDs were broken.

Kay

(@kay_desixn) reported

@Mildcartoon @grimmjow171 @thegameawards "Live service" is not saturated. You won't find people wondering if they should play Forza Horizon, Sea of Thieves or Rainbow 6 Siege. Saturation exists in genres, you will find people wondering if they should play Rust, H1Z1, Icarus, ARK, Conan Exiles etc

HobbsBuck458

(@HobbsBuck458) reported

@Sprintwyvern @ComplexDVS @DaybreakHelp Hit up Allenfixx on instagram instead of wasting your time here support won't help I've had this issue before he helped me out

Sierra

(@Sprintwyvern) reported

@ComplexDVS @DaybreakHelp 6 years later I'm still locked out because I apparently had 6-7 OWNED gmail accounts linked to my main account somehow. Why I was the one that got locked out? Not sure. Maybe one of their workers was doing some sussy activity back then... can't even login with diff ip...

Sierra

(@Sprintwyvern) reported

@DaybreakHelp 6 whole years. Still unable to log in. :) I don't think I'll ever come back to be honest. One of your customer service providers, I think they thought I was a piggy backer when I was in my teen years and I didn't even know what piggy backing accounts was until I learned in class.

Gaudy

(@MyStuffSucks) reported

@snowmizz @WarzoneQG Apex you definitely stow **** in your inventory. Pubg and even h1z1 the real classic BR. The inventory system isn't the problem it's cod not optimizing it and making it easier to grab ****

Ahmed

(@Ahmed13434725) reported

@PlayApex game keeps crashing on the Olympus map fix this dog **** please h1z1 plays better than this ****

D.W. Adams, FCD

(@Adams_DW) reported

@DaybreakHelp some ppl are having trouble connecting to login server. Different states, so not player issue.

Robert Holt

(@Rob_Holt11) reported

@DaybreakHelp @DaybreakGames I can log in to my account details and see everything but I can't sign in to create a ticket. I have linked to steam but I don't see an option to sign in with steam any ideas?

Casual Friday

(@CasualFridayGG) reported

@DaybreakHelp I cannot login to MTGO. Is this because I am in Canada instead of the US? I registered an account with you, but you forced me to choose 'Canada' when I am only here on vacation. I also, after verifying my email address, cannot log into your support portal. Help?

Primz 🇨🇦 🇲🇶

(@OilfieldPrimz) reported

@DarkpawGames When are we getting an update about the H1Z1 situation at lease give us details fix it bring the old version back or just kill de servers already whats left of this game is a shame bring back pre combat update.

Leland House, of the human variety

(@LeopoldTheJust) reported

3. H1Z1 had a really fun, albeit extremely broken, alpha build of it's Just Survive mode. I had sooooo much fun playing that near unplayable mess of a game with my partner & my friend. We built our little base & tried to post up far from where any other players would go.

Patrick Vaughan

(@pkat423) reported

@DaybreakHelp can't login to my MTGO account and can't contact support about it! How am I supposed to login??

Jonathan Holmbäck

(@OfficialKhsCsgo) reported

@GeslachtsDale @deguzman_OG @Swagg The problem is that a BR shouldnt need loadouts. The entire concept of a BR is too loot the ground loot and get better equipment by killing others. Pubg, Apex, Fortnite, H1Z1. Wz isnt realy a BR imho

EmptyLuckBox aka Rawzi

(@EmptyLuckBox) reported

@Sequisha people watch cod vids for loadout tips, warzone is just more boring br gameplay . give me a basic broken *** h1z1 to watch or play over anything out today literally .