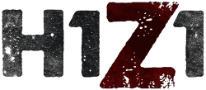 Is H1Z1 down?
No problems detected at H1Z1
If you are having issues, please submit a report below.
H1Z1 is a survival sandbox massively multiplayer online gamepost-apocalyptic MMO in which you must fight for your live against a world overrun by zombies. Developed by Daybreak Game Company and available for Xbox, Playstation and Windows.
H1Z1 problems in the last 24 hours
The following chart shows the number of reports that we have received about H1Z1 by time of day over the past 24 hours. An outage is determined when the number of reports are higher than the baseline, represented by the red line.
At the moment, we haven't detected any problems at H1Z1. Are you experiencing issues or an outage? Leave a message in the comments section!
Most Reported Problems:
Sign in

Game Crash

Glitches
H1Z1 Outage Map
The most recent outage reports and issues originated from:
| | | |
| --- | --- | --- |
| Saltillo | Sign in | |
| Ermont | Sign in | |
| Bedford | Sign in | |
| Wolverhampton | Sign in | |
| Bettingen | Sign in | |
| Frankfurt am Main | Sign in | |
Full Outage Map
H1Z1 Comments
Tips? Frustrations? Share them here. Useful comments include a description of the problem, city and postal code.
H1Z1 Issues Reports
Latest outage, problems and issue reports in social media:
Mleiko

(@mlemle7) reported

@Rainbow6Game ought to stop balancing OPs that don't need it, and instead fix the cheater problems. Horrible seeing the game carry me through my teenage years slowly dying. Was hoping for a team that wouldn't kill a good game just like H1Z1's developers did.

Wolf

(@W0lfyZero) reported

@Arclegger I still hang around, it's low because people aren't yelling at you to fix H1Z1 anymore.

EnGrimFan

(@EnGrimFan) reported

@GoatJacobs @WJacky101 Im one of these hunting every sound guys. Sweaty ***. I felt the same when i picked up h1z1. Your good at pubg and cs and thinks h1 shouldnt be a problem. I just get dunked on. H1z1 is just a backup if im extremely bored. Because its not enjoyable to get faked in tha arse

onyi

(@onyi_time) reported

Apex on the same track as H1Z1 hopefully they fix things before it's too late

Bloxxor

(@bloxxor) reported

@Arclegger You really say this **** then go and pretend it actually wasnt you that ****** up H1Z1? Brilliant game planning, I see absolutely no issues with it Thankfully it's obvious we won't be seeing your name around any more good games, but you got the NFT crowd sucking up at least? lol

ジ BattyFlaps ジ *old profile*

(@JaayOnPC) reported

@Gemikeksi @Abcefghj Fortnite, apex, warzone, pubg those are **** games h1z1 is still much better than them given its problems

Otto fra dk

(@PainuHelvettin) reported

@JaceHall Shut up and fix h1z1

VersesFPS

(@Verrsee) reported

@PVPX_ @GH057ayame this same problem was the beginning of the end for h1z1, interested to see how this will pan out and how devs will respond.

amerycon

(@Amerycon) reported

@RED78PHOENIX Dropping a hot mess worked for H1Z1... at least for a few years haha. Release then fix is the new motto of games.

🎃😈Spooky Philnemba🎃😈🔞

(@philnemba) reported

@Rezzy_Senpai I hope the F2P Division game isn't a BR game because they already sorta made a BR mode in the 2nd dlc of the first game call Survival which would've pre-dated H1Z1 BR game if it wasn't delayed for several months due to technical issues the Division had at launch.

Rizla__ 🏴󠁧󠁢󠁳󠁣󠁴󠁿

(@twitchjamesfps) reported

@ThrillSeekerr fix the game pls @H1Z1

Gypsy Flyer

(@gypsy_flyer) reported

@DaybreakHelp I play dcuo and have for 10 years, I have no idea what my daybreak games account info is, all I want to know is when are you guys going to fix the statuary appearance in the league halls so we show up?

Ridgewood Brothers

(@RidgewoodBBQ) reported

@drdisrespect @TurtleBeach @ROCCAT Doc! I neeeeeeed the video where you go down a long list of problems/grievances of h1z1. Ex. Can I shoot thru chain link fence? I can see thru it… mouse sensitivity goes haywire after throwing a grenade. Sometimes I can't get into vehicles. Etc. only done in CLASSIC doc anger

Paddy

(@paddy_546) reported

@FortniteGame 37 minutes later still can't get a game of duo arenas, fix up or I'm downloading H1Z1

Mickey

(@Mickey68522) reported

@TheLegacyComics @DaybreakHelp Dm @viewcyberhelp ASAP he help me solved my problem when I have similar issue with my locked account. His good and fast

Junaid Saeed

(@Joni19707149) reported

@TheLegacyComics @DaybreakHelp It really feels bad how your account has been locked I had same issue not until I was recommended to @agthwi and he got it fixed today hit him up and be happy again

steve gean

(@stevegean55) reported

@TheLegacyComics @DaybreakHelp I suggest you reach out to @GraceCyberSaver on Twitter, they help with all hacked, banned, disabled,locked account related issues, she'll help you

Legacy Comics

(@TheLegacyComics) reported

@DaybreakHelp Hello, I am locked out of my account and the password reset is not working. The secret question it is asking me is not taking my answer, and I KNOW it's the correct answer. Please help asap.

Bored

(@DeathIsLife33q) reported

@H1Z1 Bullshit developers just add new skins for you to waste money on and never fix their bullshit

Lennox  |🧡|

(@LennoxInsane) reported

@PlayApex FIX YOUR SERVERS PLEASE, THERE'S NO OTHER BATTLE ROYALE I CAN PLAY. APEX IS BUILT SO DIFFERENT ITS SO GOOD NOT TO PLAY. WARZONE = STINKY. FORTNITE = EVERYONE BUILDS 5 STAR HOTELS. H1Z1 = …IDK BUT ITS DEAD. PUBG = SHOULDN'T EVEN BE A GAME. APEX = TIGHT ASF

Sarmy

(@SarmyKun) reported

@PlayApex can u fix ur ******* game pls? Tf am I even playing, is this H1Z1 or something? I get dc 4/5 times and the 1 time I can actually play (more like teleport with the server ping) I get a cheater, this game sucks *** and I hope u all lose ur job, cuz this **** is unplayable

Sarmy

(@SarmyKun) reported

@PlayApex can u fix ur ******* game pls? Tf am I even playing, is this H1Z1 or something, I get dc 4/5 times and the 1 time I can actually play (more like teleport with the server ping) I get a cheater, this game sucks and I hope u all lose ur job, cuz this **** fcking sucks :DDD

♥︎mzry🌸

(@mzryyy) reported

@moveZ1e no problem movez1e from the quake and H1Z1 community

Wizard

(@HighlandWizard) reported

@maryycherryy back in the H1Z1 days the Lady i mod for was getting stream sniped but in a diff way he find her and run around her singing some silly banana song hahaha but there was one that just killed her over and over and when she logged out of the game the *** DDos'ed her

DexAreEx

(@DexAreEx1) reported

@aidan_seitz @R6_Lion @Respawn No no no no no **** no. refer to H1Z1 for great ways to kill extremely popular brs like that time they added a delay top crouching to "fix" crouch spam. ******* stupid idea.

Eggsbox

(@PREEMGAMINGHD) reported

@XRPrince_ They wont fix it bro and thats why i refuse to play it and pubg, I like my fortnite and cold war plus h1z1.

Colsey ᛟ

(@Colseyyyy) reported

@anthonyboyce00 @Rainbow6Game Well PUBG, Modern Warfare (Multiplayer), H1Z1 and even Minecraft all have content with literally no issues. I'm on Console, PS4. I've put over 2500 on my main on R6, so I'm not a hater, otherwise I'd be wasting my time lol. R6 is a good game with potential but the devs are lazy

Everything she does is filthy f*cking casual

(@MsAndropy) reported

@DCUO @DaybreakHelp @DaybreakGames I am so thankful for that questionnaire you sent. I have been VERY frustrated with the bugs/issues in DCUO currently. I am relieved to have my frustrations heard. I can't wait to get to play DCUO episode 41... once it's playable <3 <3 <3

Drewplayzss

(@Drewplayzss) reported

@enadglobal7 fix the h1z1 market plz i just want to buy h1 skins plz put it back up

Joe Burkett

(@ToolOfOpiate) reported

@chaoschaos111 @GamingAllAccess @CallofDuty Its a huge part of the issue. Free stuff gets hacked cheated on the most. Especially without any anti cheat established. Pubg and h1z1 full of cheaters. Apex has them too maybe not as many as the others but they still are there.