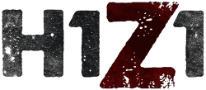 H1Z1 Outage Map
The following outage map shows the most recent locations worldwide where H1Z1 users have reported their issues and outages. If you are having an issue with H1Z1 and your area is not listed, make sure to submit a report below
Check Current Status
At the moment, we haven't detected any problems at H1Z1. Are you experiencing issues or an outage? Leave a message in the comments section!
H1Z1 is a survival sandbox massively multiplayer online gamepost-apocalyptic MMO in which you must fight for your live against a world overrun by zombies. Developed by Daybreak Game Company and available for Xbox, Playstation and Windows.
H1Z1 Most Affected Locations
Outage reports and issues in the past 15 days originated from:
| Location | Reports |
| --- | --- |
| Wuppertal, NRW | 1 |
| Bielefeld, NRW | 1 |
| Anglet, Nouvelle-Aquitaine | 1 |
| Remy, Hauts-de-France | 1 |
Check Current Status
H1Z1 Comments
Tips? Frustrations? Share them here. Useful comments include a description of the problem, city and postal code.
H1Z1 Issues Reports
Latest outage, problems and issue reports in social media:
Grizz

(@GrizzOnRust) reported

@Alistair_McF honestly H1Z1 did the same back in the day, now look where the game is... i love rust and want the best for the game but the issue for me isnt the scripters you can kill them, its the blatant hackers who dont get banned cause the anti cheat is so bad

Lethoric

(@Lethoric) reported

@DaybreakHelp When are you going to fix your enhanced security feature so it actually works for everyone?... I have been trying to years, and it still doesn't work. Or add the use of Google's Authenticator tool. Thanks.

Nathon Reyn

(@NathonReyn) reported

@DaybreakHelp is it common for an issue to affect one character on a DCUO profile, but not others? One of my heroes won't load. 🤔

Mozaner

(@Mozaner1) reported

@A0iYT @PUDDIN54102867 The issue is much older and goes much deeper. I don't have enough data about the current gen of consoles. But cheats had been there since PS2 days. It's an issue many people became aware of very recently. But it became mainstream in the BR era. H1Z1 brought cheats from CS.

Ryan Murphy

(@Murphy1up) reported

@jimmywhis Lies, the most asked questions you get is about the shotgun balance on H1Z1. So when are you going to fix it Jimmy? WHEN!?!

Potatostein ✨💙💛🇺🇦💙💛✨

(@Von_Potatostein) reported

@JayGameZ13 Yup it becomes an ethical problem, there is a need for transparency when referencing, credit and/or asking permission is a must IMHO. I just think that it would happen the other way around (H1Z1 copying an image from the fortnite art comm) the response would have different.

JayGameZ

(@JayGameZ13) reported

@Von_Potatostein Yea I see the problem kinda. I think its worth pointing out that credit to the original would have been really appreciated however I'm unsure if this will negatively impact H1Z1 in any way so from that perspective I don't see an issue. But then again I'm unsure. However great job

Hikari

(@HikariZ3N) reported

@Von_Potatostein I'd say it's more inspiration, it's a nod to an already old Zombie survival game, not any problems i'm seeing here unless the people at H1Z1 complain about it

iiEixo

(@ii_eixo) reported

@Xed_fps @Bloodhunt Thats the problem with entry fee ranked implementation.. H1Z1 had way better ranked system where it was about getting wins + getting most kills possible.. so top ranked bracket had to play aggro and race kills.. but yep ranked would fit trios WAY better

✧♦𒆜 JimmyDo age 26 Prince King's Raid✧☆ Queen hug

(@jimmyhieudo) reported

@Thermathule @DaybreakHelp Try @antitecol now to fix your account immediately

Mam_presh〽️♂️

(@MuhammadBnAbdu1) reported

@Thermathule @DaybreakHelp I suggest you dm @TimmHan to fix your account immediately

Kris Hernandez

(@kelefane) reported

@DaybreakHelp I've been locked out of my account due to suspicious activity and your 2 step verification process is unable to process my request for the past 3 days now. I submitted a ticket on Saturday and would really like to get this issue resolved asap please.

Ethan Price

(@Paradox_EP) reported

@hitchariide @AverageJoeWo we need crouch stamina like H1Z1 did and other similar shooters. Crouch spam would lead to slower and slower crouches until the stamina refilled. Best way to fix it imo.

HowTragicM8

(@HowTragicM8) reported

@Bloodhunt Uninstalled the game due to aim assist and being forced to play against PC maybe I'll try it again once those issues are fixed we want Console vs Console not the crap that was given tired of these devs and companies hyping a game up then giving us trash it's H1Z1 all over again..

Gunsway

(@GunswayTV) reported

Here's the unfortunate truth: Escape From Tarkov proved persistent shooters are profitable but the game cannot overcome its own technical issues. A well funded studio will eventually release a competitor and do to BSG what PUBG did to H1Z1.
Check Current Status