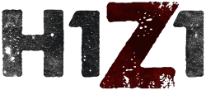 H1Z1 Outage Map
The following outage map shows the most recent locations worldwide where H1Z1 users have reported their issues and outages. If you are having an issue with H1Z1 and your area is not listed, make sure to submit a report.
H1Z1 is a survival sandbox massively multiplayer online gamepost-apocalyptic MMO in which you must fight for your live against a world overrun by zombies. Developed by Daybreak Game Company and available for Xbox, Playstation and Windows.
H1Z1 Most Affected Locations
Outage reports and issues in the past 15 days originated from:
| Location | Reports |
| --- | --- |
| León de los Aldama, GUA | 1 |
| Ciudad Apodaca, NLE | 1 |
| Concordia, ER | 1 |
H1Z1 Comments
Tips? Frustrations? Share them here. Useful comments include a description of the problem, city and postal code.
H1Z1 Issues Reports
Latest outage, problems and issue reports in social media:
MrLimpNoodle775

(@noodle775) reported

@H1Z1 fix your lobby que you ****** bums

John Zukowski

(@jeskola) reported

@everquest @DaybreakHelp @DaybreakGames Everquest login server is down this morning... again.

Blckh4wkgamin9

(@Taquan59753056) reported

Fix h1z1 servers Please que times can be up to an hour

Murphy

(@Murphy_UwU) reported

Since its 16 ******* degrees and I'm sweating more than ninja on h1z1 I'm prolly gonna do an all nighter witch may also fix sleepy schedule :)

Temp

(@TwitchTemp) reported

@nmplol Unbelievable. You promoted h1z1 to me for months and now I have three broken monitors, a broken hand, and a mother that doesn't love me.

Alex Hoffman

(@muldoonx9) reported

@crystalblisters I just read through it and god that owns so much he put out that detailed of a statement. We had a very similar issue on H1Z1 when it was turning into a huge success.

ELSALVADOR__SV

(@OscarZa77065495) reported

@PlayStation may you please ask #EG7 to fix or at least bring H1Z1 up to date. Thanks. H1Z1 Community

ジ BattyFlaps ジ wagwan fam a lam

(@JaayOnPC) reported

H1Z1 feels broken to me right now there are no head hitboxes at all.. just tapping for ages then its like... A BODY HIT.. guys standing still afk..

Shane

(@19darthwraith77) reported

@DaybreakHelp @DaybreakGames YEAH CAN'T GET INTO CUSTOMER SUPPORT KEEPS LOGGING ME OUT BUT DOSE NOT LOGG ME OUT WHEN I GO INTO STORE(TYPICAL),,I NEED AN ISSUE WITH A DCUO CHARACTER ASAP ..CAN'T JOIN OR MAKE A LEAGUE EVEN THOUGH THE CHARACTER IS DEFINITELY NOT IN A LEAGUE WHICH IT KEEPS SAYING I AM..

Tribal_Jr_KS04

(@valentindiscord) reported

@H1Z1 #MakeH1Z1GreatAgain Come on EG7 think about the money than, if its started so many peoples Careers like @Ninja @DrDisrespect Why not fix it, they will play it, and their fans will come back

XSET JaredFPS

(@JaredFPS) reported

I've been in this streaming career enough to watch games be on top of the world and then die simply because of hacks.(H1Z1 and PUBG) I don't want to see Warzone die,truly the best gaming experience to come out ever. @CallofDuty @RavenSoftware please find a way to fix this problem

JYKU 🤘

(@JykuYT) reported

@JakeSucky - Call of Duty - Skate 3 - Crash Bash - H1Z1 - Need for Speed

Alex Hoffman

(@muldoonx9) reported

@brutal_star even on planetside and h1z1, which wasn't p2p at all, would have these fluctuations. A new patch would roll out and an ISP would decide to route traffic in some new horrendous way for people. Hell, the way we solved an Australian network issue was to just buy more bandwidth.

Hidori Masamune

(@HidoriMasamune) reported

@DaybreakHelp @DaybreakGames Hey daybreak i have a problem i cant log in on my Account i makes no different If i Change my Password or make me a News Account every time i get sayed invalid conto Data wtf

Disasterlord

(@Disasterlord1) reported

@DaybreakHelp Hey guys I'm trying to login to DC universe online but it's not letting me log in. I keep getting: There was an error completing your request. Please try again. I tried making a ticket on the website but this issue is not one of the options