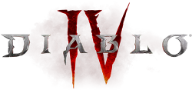 Is Diablo down?
No problems detected at Diablo
If you are having issues, please submit a report below.
Diablo is a hack and slash action role-playing video game developed and published by Blizzard Entertainment. Available on PlayStation 4, Xbox One, PlayStation 3, Xbox 360, Microsoft Windows, Macintosh operating systems.
Diablo problems in the last 24 hours
The following chart shows the number of reports that we have received about Diablo by time of day over the past 24 hours. An outage is determined when the number of reports are higher than the baseline, represented by the red line.
At the moment, we haven't detected any problems at Diablo. Are you experiencing issues or an outage? Leave a message in the comments section!
Most Reported Problems:
Sign in

Online Play

Game Crash

Glitches
Diablo Outage Map
The most recent outage reports and issues originated from:
| | | |
| --- | --- | --- |
| Paris | Sign in | |
| Berlin | Sign in | |
| Shibuya-ku | Game Crash | |
| Huntington Beach | Sign in | |
| Croydon | Online Play | |
| Madison | Sign in | |
Full Outage Map
Diablo Comments
Tips? Frustrations? Share them here. Useful comments include a description of the problem, city and postal code.
Diablo Issues Reports
Latest outage, problems and issue reports in social media:
SeventyTwoThree

(@SeventyTwoThree) reported

@BillDaBigChief @Diablo sure the game should be optimized, i doubt anyone would dispute that. but saying a new game with modern graphics loads slower than a game that released 22 years ago is like saying your grandma with hip problems moves slower than you. if u wanna be taken seriously, make some sense

GAMING BLOWS

(@GAMINGBLOWS) reported

It's the 8 month anniversary of the Diablo II: Resurrected release! It's also the 8 month anniversary of the quest "Betrayal of Harrogath" being broken, and still no fix has been announced. @Diablo? @Blizzard_Ent? @VvisionsStudio? Is anyone going to fix this game?

Christopher Green

(@Christo0719) reported

@NatorMVP @BillDaBigChief @Diablo Actually blizzard has a customer service for every department. The most their public relations will do for connecting players to internal departments is if there are server problems

Zhivko Gospodinov

(@mandiamond) reported

@Diablo Sorry i had some family issues and i miss post. Can i still get it please? This will be great gift after all i was true.

Will

(@WJDiVito) reported

@Diablo Wanna hear a joke? How many dead hardcore characters does it take to fix THE GOD DAMN SERVER DISCONNECTS JESUS

dropdeaddizzy

(@dropdeaddizzy88) reported

@Diablo Why on ps4 can I never find anyone online? Can y'all fix this?

HoneyDruid

(@Honey_Druid) reported

I said I would never go back to @Blizzard_Ent or @Diablo but I think they have moved forward and made the corrections necessary to prevent future culture problems. @DiabloImmortal will be an interesting game. Hopefully they dampen how P2W it looks to be….

Zettabyte

(@LordNeon) reported

All kinds of lag in EU @Diablo 3 servers this morning

Marc lapointe

(@Wraithskiller) reported

@Diablo Please fix d2r on console its impossible to do public baals runs

Medina Gabriel

(@RockingGabi) reported

@Diablo Why would you not update your lobby implementation? more than 20 years with the same broken functionality.

GAMING BLOWS

(@GAMINGBLOWS) reported

5 days later. Still nothing. @VvisionsStudio, @Diablo…? You guys there? Why is this quest broken 8 months after launch?

SpykeJuggalo

(@JustinJ29620721) reported

@LordLokkum @Diablo this is how i find out theres maintenance. where ******** is an actual notification? servers down and the twitter is talking about ******* ladder stats... some ******* PR team

Maine LOTR Respecter

(@maine4tolkien) reported

@Diablo Without full games on Switch and broken multi-player, no trading or communication I'm not even bothering to try. Just strolling through hell solo. ladder is for botters anyway.. always has been.

Nebunaga

(@BenjieJoe1) reported

@Diablo Asia server is so effing lag please fix it 🙏🙏🙏

Sando Pantelis

(@BashPokemona) reported

@Diablo cannot connect to asian server whole day ... can you fix it already

Roger Whitehouse

(@Vertigo101) reported

@Diablo Servers getting ddos? Can't create games and when I do get in my latency is 40 but everything is extremely lagged

General Bardock

(@GenBardock) reported

@Diablo found a glitch on stream today When in a trade window if you swap weapons and click on your weapon your game will freeze and crash

Crets

(@crets_drums10) reported

from Hobart, State of Tasmania

I cannot handle the disconnect fest that is @Diablo 3 🤬 last few weeks have been insanely frustrating @Blizzard_Ent

88

(@Jeremiah_C_84) reported

@Diablo Another tip… FIX soft core glitch that's allowing people to make ladder runewords!

88

(@Jeremiah_C_84) reported

@Diablo @BlizzardCS So much for grinding ladder on Diablo 2 resurrected when people are making the same runewords on non-ladder. Fix this asap before no one plays the next ladder.

fatal_dmc99

(@FatalDmc99) reported

@Diablo A decade later and still disappointed in Diablo 3 . Just saying time doesn't fix everything.

tesla369

(@Tesla_369) reported

@Diablo The problem with D3 was it was released unfinished. Had it been released in a state similar to RoS it would have been received better by the majority (not counting the die-hard d2 players)

Eldo

(@eldoxz) reported

@Diablo Played this game for many hours. The people saying this game is bad etc are probably just haters. Only complain about the game was lack of content. Wish you guys made more expansions and maps for this game. And truly hope Diablo 4 will overcome these problems Diablo 3 had.

Sky Spider Girl

(@SkySpiderGirl) reported

@Diablo Error 37... Unable to connect to emotion server

D2 New Light Veteran

(@666718) reported

@Diablo DAY 1 ME: HELL YEAH IM GONNA PLAY ALL WEEK DAY 1: ERROR 37 😈😈😈

Ickly Bognostroclums

(@Bognost) reported

@Diablo is there going to be a Error 37 memorial? Never Forget what a 'amazing' launch D3 had #Error37

GAMING BLOWS

(@GAMINGBLOWS) reported

@Diablo So personalizing items is *still* broken in Resurrected 2.4? There are only 27 quests in the entire game, and one of them is still broken nearly 8 months later. What's going on?

Bruize

(@BruizeAlmighty) reported

@Diablo Link is broken FYI

Azaleane

(@Azaleane_) reported

@Diablo 10 years ago we were all staring at Error 37 🙃

Tim Stirton

(@TimStirton) reported

@TommyWierper @iMatt42 @Diablo Agreed, they need to fix the usefulness of other unique, probably 10% of them are useful.
Diablo Most Common Errors
List of the most commonly reported error codes and fixes:
1

1001

1002

1013

1016

14000

14001

14009

2

2600

30008

3005

3006

3007

3025

5016

511

7

blzpts00007