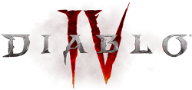 Is Diablo IV down?
No problems detected
If you are having issues, please submit a report below.
Diablo 4 is a hack and slash action role-playing game developed and published by Blizzard Entertainment, and is the fourth main installment in the Diablo series. It is available on PlayStation, Xbox and Microsoft Windows.
Report a Problem
Problems in the last 24 hours
The graph below depicts the number of Diablo IV reports received over the last 24 hours by time of day. When the number of reports exceeds the baseline, represented by the red line, an outage is determined.
At the moment, we haven't detected any problems at Diablo IV. Are you experiencing issues or an outage? Leave a message in the comments section!
Most Reported Problems
The following are the most recent problems reported by Diablo IV users through our website.
Sign in

Online Play

Game Crash
Live Outage Map
The most recent Diablo IV outage reports came from the following cities::
| | | |
| --- | --- | --- |
| Eugene | Sign in | |
| Cincinnati | Sign in | |
| Recife | Online Play | |
| Glasgow | Sign in | |
| Guayaquil | Sign in | |
| Portland | Sign in | |
Full Outage Map
Community Discussion
Tips? Frustrations? Share them here. Useful comments include a description of the problem, city and postal code.
Diablo IV Issues Reports
Latest outage, problems and issue reports in social media:
Helllspites

(@hellspites) reported

@SaintLewdest @DayNate89 @Diablo I think you are in the wrong! Justice warrior and nasifeminist isn't the right way to go. I think is more discrimination not showing the female parts and faces. Oh, no we can not have a cute women in this game let's put a bag over head that fix the problem. If this continues 1/2

Koldia

(@Koldia_84) reported

@Diablo Is there any fix to the massive lag from firebirds set game's unplayable in groups.

PopupHeadlight

(@PopupHeadlight) reported

@akaBadBoi @Diablo @R_WolfmaNN Yes. Uninstall Diablo 3 Install Path of Exile. That'll clear up your error code 1016 in a jiffy.

Ps5 Pro Trump 🇨🇦⚜️🇺🇸

(@Ps5Pr0) reported

@Dugua_lol @Diablo I doubt cause was a glitch with graphic

phixion

(@phixion) reported

@twiztidmagic @gfunk0831 @Diablo Your entire argument is ad hominem. I've already stated my reasoning for disliking Blizzards methods numerous times, you are not disputing those methods exist but instead accusing me of "crying" for mentioning those issues.

BK 🐍

(@Kiloinnorcal) reported

@Diablo @DavidMalistix You guys can justify this head scratching change all you would like, obviously it's your property, but I'd argue at least 51% of this game's player base has an issue with the look you've gone for and these remarks come off as patronizing and condescending.

RainsweptFlower

(@RainswptFlower) reported

@Diablo her face.. looks.. kinda like... an angry old drag queen? idk. pls fix.

akaBadBoi

(@akaBadBoi) reported

@Diablo @R_WolfmaNN Does anyone know how to fix an error code 1016 in Diablo 3?

Daily

(@DailyATKDEF) reported

@ZazoArt @Diablo If you look in the forums there are plenty of great suggestions for designs for a fix. Here's hoping they listen.

Genesh Vylens

(@Vylens) reported

@Diablo Delete Illusionist please, lagging out the game all the time and makes it literally unplayable

Filip

(@Filip_Agrippa) reported

@XantheDread @Diablo My problem is, that they said that everything will look like old artworks and stuff like that and then they make her face look like a man in late 40's which looks nothing like the artwork. It completely loses the "old school" look she was supposed to have.

Shinji Ecary

(@ShinjiEcary) reported

@Diablo is this a glitch or a bug???? Sucks not being able to respawn after dieing to a yellow or blue.

Daily

(@DailyATKDEF) reported

@Diablo Fix the terrible Amazon face in D2 Rez

DemiDragonborn

(@DemiDragonborn) reported

@Diablo Yea she got a man jaw bone structure lol even women that do have this face shape have softer edges than that. You have time to fix her. The rest of her looks fine.

Daily

(@DailyATKDEF) reported

@Diablo Please fix the Amazon face.

kames

(@kamesofficial) reported

@Diablo Can't play Diablo 3 since August 2020 because of the error 315000. You know about this error and the error is still not fixed.

FanatiXX

(@XxFanati) reported

@mcphiltv @RawCyberHub @Diablo There should be some troubleshoot help on their web, I had no issues with the game. Does it say anything when it crashes ?

MaskChange

(@MaskChange9) reported

@Diablo And here I thought it's only Bethesda games modders have to fix.

Gummy

(@Gummymagic) reported

@Diablo I hope mods are allowed so people can fix the censorship

McPhil

(@mcphiltv) reported

@XxFanati @RawCyberHub @Diablo No, just a crash back to desktop.

Dr. Detroit

(@BigBroRadio) reported

@Diablo Servers down?

Daily

(@DailyATKDEF) reported

@Diablo Please fix the Amazon face in D2 rez

Al

(@AllanBeil) reported

@Diablo @R_WolfmaNN everybody dislikes the faces and you proclaimed at blizzconline that the vision is to stay as true to the orginal as possible. thats clearly not the case with changed characters. restoring the art is what the fans like to see from a remaster not reimagining it. please fix

akaBadBoi

(@akaBadBoi) reported

@Diablo @eden1985 Does anyone know how to fix an error code 1016 in Diablo 3?

Ryan Whiskey

(@WhiskeyRyan) reported

@Diablo My only problem is garbage streamers like Asmondouche got keys and not hard-core D2 players. Shock jockey style streamers aren't the move. I'm just glad Llama got one since he near sinhle-handedly keeps Diablo 2 relevant.

Mistrfister, the Bionic Man

(@RealMistrfister) reported

@Diablo Due to the constant 10 second and 15 second lag spikes for everyone in my party even in low GRifts, we are done and will not be coming back any time soon. You need to do better than this with Diablo II: Remastered.

NelsonFelson

(@NelsonMcGregor) reported

@Blizzard_Ent @Diablo Lets poll it. So it seems unclear to me whether or not you will be doing anything to tackle the bot situation in your upcoming product (Diablo 2 Resurrected).... Please fix or I won't buy (I'm sure others feel the same).

Gustavo Borges

(@gborgesbardi) reported

@Diablo @DavidMalistix Oh come on @Diablo there's still time to fix her face. Also, give her an decent waist and uncover her *** like the old game.

Vernam7🇪🇺🌍

(@JohnnyXp64) reported

@Diablo from Young, Hot and Strong, to old, and angry granny..... yeah right.... fix the Characters Please! you promised to listen the players, you are stuck to the forced diversity culture and so far you are not listening!

Emz

(@EmzieGaming) reported

@Diablo when are you gonna fix the ******* random freezes? it cucked my bounties, so I couldnt turn them in cuz my game completely froze...