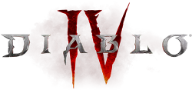 Is Diablo down?
No problems detected at Diablo
If you are having issues, please submit a report below.
Diablo is a hack and slash action role-playing video game developed and published by Blizzard Entertainment. Available on PlayStation 4, Xbox One, PlayStation 3, Xbox 360, Microsoft Windows, Macintosh operating systems.
Diablo problems in the last 24 hours
The following chart shows the number of reports that we have received about Diablo by time of day over the past 24 hours. An outage is determined when the number of reports are higher than the baseline, represented by the red line.
At the moment, we haven't detected any problems at Diablo. Are you experiencing issues or an outage? Leave a message in the comments section!
Most Reported Problems:
Sign in

Online Play

Glitches

Game Crash
Diablo Outage Map
The most recent outage reports and issues originated from:
| | | |
| --- | --- | --- |
| Brisbane | Game Crash | |
| Dublin | Sign in | |
| Brisbane | Sign in | |
| Melbourne | Online Play | |
| Blainville | Glitches | |
| Manahawkin | Online Play | |
Full Outage Map
Diablo Comments
Tips? Frustrations? Share them here. Useful comments include a description of the problem, city and postal code.
Diablo Issues Reports
Latest outage, problems and issue reports in social media:
Leah

(@leahtherose) reported

@Diablo Can we get a female druid that isn't Rosie O'Donnell? @Activision you should fix this. No one is paying money for cosmetics to play Rosie dress up

FunkoFanatic

(@FunkoFanatic12) reported

@PhilipAshbourne @LordSin34 @Diablo Does your tv/monitor & GPU support G-sync? RTX/GTX* If so make sure it's enabled on GPU and set your display to 60hz and in game set your frame cap to 60 frames. Also disable free-sync from the GPU. What could be happening is the stutter can cause a game to crash to desktop.

Philip Ashbourne

(@PhilipAshbourne) reported

@FunkoFanatic12 @LordSin34 @Diablo Pretty decent PC only seem to get issues when I do Baal or Diablo runs

Josh ✝🇺🇸

(@conglamo) reported

@Diablo I started playing this today! Offline since Nintendo requires to subscribe to paid service for online.

Chris

(@pieeatingchamp) reported

Hey, @Diablo 2 Resurrected team. Are you guys ever going to fix the issue with skills switching automatically? It's super annoying. It happens in the middle of a game sometimes and very frequently between games.

CaptainAmerica86

(@CAmerica86) reported

@GermanTater @Diablo They don't really support that bullshit, they just got in all that trouble grabbing asses. Now they're trying to soften the blow.

Hubert M💉5x 🏍💶🫑🥋🤡👽🐸🍆👌🏿🥝🔴🟡🟢💙💛

(@Offalexo) reported

@Diablo why terrorzones not working in singleplayer?

Manuel Hübner

(@ManiDaVenom87) reported

@Diablo Yes and they turned the game into a stroboscope like flashlight scenario hope they can fix it .

Kamalesh Basu

(@kamalesh_basu) reported

@Diablo How about fix current games before asking us to pay for more? D3 and D2 have been nearly unplayable last couple of days. Frequent disconnects in GRs in D3.

MystikPurrs

(@MystikPurrs) reported

Never have I ever had this much trouble dropping the Ring of Royal Grandeur !! @Diablo lord of darkness are you fooling me?? Did you reduce the drop chance this season? Found a ton of Pouldrons of the Skeleton King which were super hard to drop though..

Sagara

(@KajiSagara) reported

@Diablo oh boi its game as a greed service time!

Josh Marc

(@Vahas25) reported

@RiftRavingRogue @Diablo Aint got no issue with a store IF it aint pay 2 win AND if the cosmetics that are in the game itself for free are equally as good. Also you saying I "gave up my humanity" for that opinion.. LMAO go touch some ******* grass

Alzorath

(@Alzorath) reported

@mitchmack84 @Diablo Honestly, players who left D3 (or d2r) would probably be even better for feedback, since it could give foundation via talking about why they left, and what could be done to mitigate those issues.

Alzorath

(@Alzorath) reported

@Diablo While I doubt I'll get in as a mid-size d2 creator (14k) - For accurate feedback, you probably need people with varied endgame experience to avoid an insular feedback loop issue - especially while still working on the core mechanical loop.

Daniel L.

(@Rhialto) reported

@Diablo Is it too late to fix curses overriding shrines? Make those stack.

Evan Tarracciano

(@Roto_Wizard) reported

@AlyssiTTV @Diablo Nope, haven't played D3 since probably 2020 or so? The season garbage is just godawful, and they have had a billion chances to add content or fix things - they never did.

Deadly Cupid

(@cupid_deadly) reported

@Diablo are you gonna fix it or....

Deadly Cupid

(@cupid_deadly) reported

@Diablo or you gonna fix it or....

Diivil

(@Diivil92) reported

@Diablo Broken link

Iugracten

(@Sinatak) reported

@Diablo BROKEN LINK

John S

(@JohnS71860044) reported

@Diablo Link is broken

Ratha, 750 follower subathon celebration on 24th!

(@FatalisReigns) reported

@Diablo 404 error lol

Carlos Gone.

(@Rockolate) reported

@Diablo Broken link

Mr. Mask Cult

(@MisterKontos) reported

@Diablo Sundered Charms are a terrible bandage to the immunity problem.

Michael Flotten

(@Flottdog) reported

The storm armor rune for wizards this season is terrible in @Diablo unless I'm missing something here. Someone prove me wrong and show me the errors of my ways

Matt M.

(@MadMaticus4) reported

@Diablo It's really a bad fit that the company embroiled in severe problems on womens rights, harassment, equality, is also the company literally embracing SATAN right out in the open. We can't trust you to do good cause you're aligned with literal EVIL. YOU ARE EVIL.

☆ STAR 💫

(@StarscribedArt) reported

@Diablo Diablo inspires me every day. Why deal with my enemies when I could just use fire nova until they aren't a problem anymore.

ashyra-PP-

(@ashyra_) reported

@proton10mg @Diablo The reason there's no Assassin template is because they know there's an issue with traps and minions.

Sean McCollum

(@_Sean_McCollum_) reported

@Ajmichalik @Diablo Lol now hammerdins have an infinity basically with the magic dmg charm completely broken still only going to see the same builds there just gana be even stronger games biggest mistake

Sean McCollum

(@_Sean_McCollum_) reported

@captivesnowy @jdearaujoneto @Diablo Dude there's even a magic damage one so know hammerdins have infinity lol completely broken and I play hardcore
Diablo Most Common Errors
List of the most commonly reported error codes and fixes:
1

1001

1002

1013

1016

14000

14001

14009

2

2600

30008

3005

3006

3007

3025

5016

511

7

blzpts00007