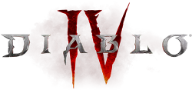 Is Diablo down?
No problems detected at Diablo
If you are having issues, please submit a report below.
Diablo is a hack and slash action role-playing video game developed and published by Blizzard Entertainment. Available on PlayStation 4, Xbox One, PlayStation 3, Xbox 360, Microsoft Windows, Macintosh operating systems.
Diablo problems in the last 24 hours
The following chart shows the number of reports that we have received about Diablo by time of day over the past 24 hours. An outage is determined when the number of reports are higher than the baseline, represented by the red line.
At the moment, we haven't detected any problems at Diablo. Are you experiencing issues or an outage? Leave a message in the comments section!
Most Reported Problems:
Sign in

Online Play

Glitches

Game Crash

Matchmaking
Diablo Outage Map
The most recent outage reports and issues originated from:
| | | |
| --- | --- | --- |
| Oberhausen | Sign in | |
| Hallandale Beach | Glitches | |
| Buchholz in der Nordheide | Sign in | |
| Munich | Game Crash | |
| Ponferrada | Sign in | |
| Madrid | Online Play | |
Full Outage Map
Diablo Comments
Tips? Frustrations? Share them here. Useful comments include a description of the problem, city and postal code.
Diablo Issues Reports
Latest outage, problems and issue reports in social media:
Beers

(@thedavidbeers) reported

@Sayajiin @Diablo People are dumb…wow. They didn't fix a thing, just a long list of nothing, still queues to join a 20 year old game, imagine that?

Beers

(@thedavidbeers) reported

@Draketh90 @Diablo You are dumb. Still no fix to queue to make a game, still waiting 60 seconds, insane, don't praise them, there doing an awful job

Kev

(@kev0487) reported

@ChiLeiko @LordSin34 @Diablo Duel me? Ignorant troll trying to tell me I'm not good enough to play solo when that is irrelevant to the conversation. The game search is not working correctly, period. No good players solo on classic. You continue to say I'm not not good but dodge a duel. Scrub.

CynicalFate

(@CynicalFate) reported

@IveGotToeJam @Diablo No they haven't yet but before this patch they said at the bottom of the notes, that once they get all bugs and current issues fixed they were going to release ranked ladder play and events and even new things. I'm not sure how far the whole new thing will go but could be good.

Kev

(@kev0487) reported

@JEREMYFIRST2 @ChiLeiko @Diablo Sounds like you're on console? At least the lobby somewhat resembles the original on PC but it's a significant downgrade from bnet 1.0, and it's not working correctly. It's sad.

Acidic Savior

(@SaviorAcidic) reported

@jcunni34 @Carreeeeeee @Diablo It's not just firewall. A lot of skills and builds are utterly useless. You're shoehorned into one or two builds for every class. I was hoping they'd address that but nah. They're more focused on fixing what isn't a problem.

T Money

(@threatlvl_12am) reported

@Diablo Fix the curser drift on ps5?

Kev

(@kev0487) reported

@PizzaTheHut3 @Diablo Login to classic, 'pre expansion'. There are zero public games. People playing, even on my friends list, in public games but you can't see them. It's not working correctly. I have 8x chars too that's not the point. No1 to play, trade, mule with.

Фрэнк Аллен

(@FrankAllen100) reported

@Diablo @ShawnZJones1 How wonderful! I am glad that the new patch has not stopped the freezes, lagging, crashes and server failures. I would be lost without all of those "cannot connect to server" and "your connection has been interrupted" messages. 🙄🙄🙄

Tco

(@TcoNL) reported

@Diablo Fix the game already, give console users the tilde function from pc.

Zeratul

(@SpartaZeratul) reported

@Diablo Dumb to nerf tickrate of Firewall but enable throw for non-throw skills....here we go again with throwlock Paladin. Are u guys potato? Make hybrid builds great again like in the past of d2....paladin with quickcast will be broken...Hf with that crap

Ruben

(@phovision) reported

@Diablo It was not my Internet and it prompted me to report the issue, which I did. Very unfortunate, as grinding for keys takes a while. 👹

Justin

(@JustinB15699584) reported

@Diablo Did you ever fix the Durial load screen glitch? I sure hope so

Pain

(@Pain32422670) reported

@Hidden3lite @Diablo They didn't improve anything. The game is trash with the ias and firewall fix.

TurtleDick

(@TurtleDick9) reported

@Diablo Would be nice to be able to play the damn game!!! Servers are still not working on my end.

Warped Overwatch

(@warped_ow) reported

@Diablo My trade window is broken, we both drop items at same time deal?

Mike Hutchins

(@discipleMichael) reported

@diablo If your Blizzard Customer service didnt respond faster on twitter to any other request I would not even have twitter.

002

(@0xNightwind) reported

@Diablo The QoL changes are nice but please fix the servers already and launch ladder.

Josh

(@JoshuaCaswell6) reported

@Diablo Can you guys fix the offline shared tab issue on consoles? There are multiple forums about it. People are losing items like crazy. I had to move to online because this bug made offline completely not worth it as functioning shared tabs are an absolute must.

Pedro Salazar

(@PedroSa74637889) reported

@Diablo Did you fix the shared stash or it still deletes the items we place there?

Josh Powers

(@JPO7O7) reported

@CommunityPlaaz @kev0487 @Diablo Well there's your problem right there. You got it in console…

Leiko Chi

(@ChiLeiko) reported

@kev0487 @Diablo So you're saying,m because you cant beat chaos sanctuary.. by yourself. the game is unplayable? Get ******** out of here. Get better. No issues doing CS runs on my necro, or my pally.

Infantry1789

(@11bravo1789) reported

@BlizzardCS @Diablo come on man. I was off work today & servers down. Why do you not do these updates from like 1am -6am.

Satho

(@Sathos_voice) reported

@Diablo "Dead Mercenaries will no longer appear in town" I think it was funny, wish you didn't fix it.😳

Kev

(@kev0487) reported

@Diablo Cool now fix the game lists so we can actually see public games. Game is completely unplayable until then. How have you not even acknowledged the problem.

Danny Reardon

(@danny_reardon) reported

@horrorbeans65 @PieMonty @Diablo Ahh. I haven't had an issue in weeks 🤷

Фрактальный кот

(@Lex_pl) reported

@Diablo So Decard & cube interaction not fixed yet :( Thx for gold in stash fix at least

evets

(@horrorbeans65) reported

@danny_reardon @PieMonty @Diablo That its been fixed in terms of connection issues. About 3 to 5 crashes and drop outs it's a mess but thats diablo for you

PeKe Silva Marin

(@PekeSilvaMarin) reported

@Diablo Did ps4 loads screen lag fixed?

Danny Reardon

(@danny_reardon) reported

@PieMonty @Diablo The game has been completely fixed in terms of connection issues, the server is down because they're implementing a new patch that was announced 3 weeks ago.
Diablo Most Common Errors
List of the most commonly reported error codes and fixes:
1

1001

1002

1013

1016

14000

14001

14009

2

2600

30008

3005

3006

3007

3025

5016

511

7

blzpts00007