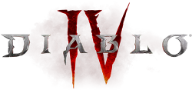 Is Diablo down?
No problems detected
If you are having issues, please submit a report below.
Diablo is a hack and slash action role-playing video game developed and published by Blizzard Entertainment. Available on PlayStation 4, Xbox One, PlayStation 3, Xbox 360, Microsoft Windows, Macintosh operating systems.
Report a Problem
Problems in the last 24 hours
The graph below depicts the number of Diablo reports received over the last 24 hours by time of day. When the number of reports exceeds the baseline, represented by the red line, an outage is determined.
At the moment, we haven't detected any problems at Diablo. Are you experiencing issues or an outage? Leave a message in the comments section!
Most Reported Problems
The following are the most recent problems reported by Diablo users through our website.
Glitches

Sign in

Online Play
Live Outage Map
The most recent Diablo outage reports came from the following cities::
| | | |
| --- | --- | --- |
| Hollywood | Glitches | |
| San Antonio | Sign in | |
| Saint-Basile-le-Grand | Glitches | |
| St. Petersburg | Glitches | |
| Gatineau | Glitches | |
| Brisbane | Game Crash | |
Full Outage Map
Community Discussion
Tips? Frustrations? Share them here. Useful comments include a description of the problem, city and postal code.
Diablo Issues Reports
Latest outage, problems and issue reports in social media:
Hoardergamer

(@hoardergamer) reported

@theHeroMentor @Diablo No problem. 😈

💡Precipice💻Lance📖

(@precipicelance) reported

@Macrobioboi @Diablo Not to be a ****, but better fix the typo so the hashtag works as intended #Diablo2Resurrected

Faceless One

(@faceless_one15) reported

@FilipRanogajec @Diablo Would still be the same. Arch Angel as a boss isn't the worst, Diablo is defending me so don't need to worry about him, Cain isn't really a problem especially with Diablo on the defense and Lilith- I mean I'll happily have her as a roommate

Rake

(@Rake92452601) reported

@Diablo Make new bosses, dungeons and acts. Wtf is wrong with you? We want endgame. Make uniques good again. I can write you on and on but u seem to be having trouble understanding basic ****!

Erk_Grr

(@Erk_Grr) reported

@AmberLoveBug84 @Diablo What is the genuine problem with it? You dont like being able to buy skins or cosmetics

Morti

(@mortivoree) reported

@Marek665557016 @Diablo @ATVI_AB Yes and while they rectefy the problem I'll be down 130$ unexpectedly that's why I'm concerned

Lilith 💖🔥

(@FilipRanogajec) reported

@AmberLoveBug84 @Diablo AND fix the shittily-constructed story. 🤨

zep31337

(@zep31337) reported

@Diablo @Blizzard_ANZ What's the point on having a ladder that's interconnected to the whole world when Australians are limited to only playing with Australians, why are you guys having networking issues?

Andy_Josker

(@Andy_Josker) reported

@Diablo Diablo 3 server down now?

Zarella Torres Ruest

(@zare_love) reported

@MMORPGcom @Diablo Where's th-at defi free money glitch people are using????!.

Thiago Godoy 🙅‍♂️

(@digjoygodoy) reported

@Diablo Mosaic and metamorphosis are bad items if you want to fix the class, you have to fix it in the skills. change with item forces use of item as mandatory

Sebastian Cerda

(@Sebagcl) reported

@Diablo Imagine charging 80USD for a game that SURELY will come out INCOMPLETE and FULL OF BUGS. ahhh but the system that will be used to collect the paid content will work without problems from day 1. it is a robbery for all diablo players. THIEF COMPANY.

brnt_labs

(@Brnt_LAB) reported

@Diablo Paladin skill most likely. If "mana" isn't an issue in real world application I would do prayer to have a passive heal to everyone around me which in turn would also act like extra charisma because people would feel better around you. Otherwise salvation resist weather lol.

asikaa

(@Asikaa604) reported

@Diablo @Ardenteon I'm just providing a service by dying

Ian Horner

(@IanJHorner) reported

@Diablo It's a broken staircase…

karine oliveira

(@Kaarihne) reported

@MMORPGcom @Diablo Where's that defi free money glitch people- are using??

PotheadPatriot

(@PotheadPatriot) reported

@Diablo Easily I could solo Diablo even on hell with or without a pet no problem

A.f. Kay

(@Sysrobo) reported

@FilipRanogajec @CorthecTV @Diablo I'm at your service mother 🫡

Valega Kazenoko

(@ValegaKazenoko) reported

@Diablo Solve. Guess I was a problem for someone.

Captain Worthy

(@iplayhardcore) reported

@Diablo With those prices in Brazil, if i buy D4 my word would be "broken".

Lilith ❤

(@FilipRanogajec) reported

@Xaeok @Diablo Then we'll have a real problem, lol.

Lyger

(@lyger013) reported

@RickKackis @Diablo I know it's controversial but I can't seem to put down Diablo immortal, haven't spent a dime yet. It's my fix until D4 comes out

Ruger&BaileysFather

(@RBaileysfather) reported

@LightOverHaven @ThatGuyKevinWho @Diablo It's almost as if there were multiple lawsuits handled and dozens of people were fired over the issues over the last two years

jfreemind Gaming

(@JfreemindGaming) reported

@The_Tallness @Diablo No, it won't. They'll probably cite issues with porting it to work with Apple Silicon.

Artorias

(@Gradient_Fall) reported

@TheOnion can't wait for the error 37s on June @Diablo

Cedric

(@Cedric2975) reported

@Diablo Serveurs error 37 approaching

Elizabeth

(@David73733399) reported

@MMORPGcom @Diablo Ummm...Guy;s, anyone has a link to that defi free money glitch everybody's talking about?!

GAMING BLOWS

(@GAMINGBLOWS) reported

@Diablo 1) Beg the developers to fix Anya's quest in Act V that has been broken on console for over a year. 2) Normal mode with a hardcore character. 3) Farm Baal as is tradition.

Nibbler

(@Nibblerriffic) reported

@Diablo Fix servers

Azerate

(@AzerateGaming) reported

@RaynRaps @Diablo This is basically the duel arena from Runescape, and that company got completely ****** by authorities because of gambling laws. The place was full of rmters, scammers and botters as well as problem gamblers. Tell me you don't know **** without telling me you don't know ****.