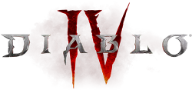 Diablo Outage Map
The following outage map shows the most recent locations worldwide where Diablo users have reported their issues and outages. If you are having an issue with Diablo and your area is not listed, make sure to submit a report below
Loading map, please wait...
Check Current Status
At the moment, we haven't detected any problems at Diablo. Are you experiencing issues or an outage? Leave a message in the comments section!
Diablo is a hack and slash action role-playing video game developed and published by Blizzard Entertainment. Available on PlayStation 4, Xbox One, PlayStation 3, Xbox 360, Microsoft Windows, Macintosh operating systems.
Most Affected Locations
Outage reports and issues in the past 15 days originated from:
| Location | Reports |
| --- | --- |
| Akron, OH | 1 |
| St. Petersburg, FL | 1 |
Check Current Status
Community Discussion
Tips? Frustrations? Share them here. Useful comments include a description of the problem, city and postal code.
Diablo Issues Reports
Latest outage, problems and issue reports in social media:
Kakky

(@Kakky725) reported

@Diablo Game has potential but please for the love of all that is unholy, fix itemization. It's essentially diablo 3 2.0. Same items 20 levels later just bigger numbers. 🥱.

G

(@grymdizzle) reported

@Diablo I hope the issues raised in the closed beta are fixed. I took alot of time to give as much feedback as i could

Hackfresse

(@HackfressenJoe) reported

@Lilithiel @Diablo @Warcraft May I have your attention, please? May I have your attention, please? Will the real Lillith please stand up? I repeat, will the real Lillith please stand up? We're gonna have a problem here?

Kio

(@kiowa81) reported

@OGosh_its_EsCo @Diablo @Twitter Same here, but it's not working!

Jordan Peele Grandma Dream

(@WorstManager) reported

@RedOctober2226 @Diablo @StateFarm Yeah, I heard she's not nice to service workers

Dereck

(@Dereck1987p) reported

@Diablo I can not wait for Diablo 4 but I really hope blizzard has the servers to hold everyone and not have hours of waiting in a queue to play. For some reason I just feel this is going to have problems. I truly hope with open beta the figure it all out! When can blizzard take my 💴?

RobDizzle623

(@RobDizzle623) reported

@Diablo @StateFarm If Jake dies, the seal will be broken, and the "Dude you're getting a Dell!" guy will be reborn!

Ryuusuke

(@Ryuusuke2366) reported

@Fadamaka @Diablo The problem is between the computer and the chair and it's coming

PsychoInTent - VTuber Booli

(@PsychoIntent) reported

@cryptogorilla69 @Diablo Having played the D4 Beta, it was fun. That said, I'm more worried about good old Error 53.

Andrew

(@virgo_ascending) reported

@Diablo I'm sure it will be a smooth error free launch...

RedOctober

(@RedOctober2226) reported

@Diablo Jack Frost is the least of your problems in Sanctuary

Ruffion 💞🤟🐒😋

(@JasonHuntley) reported

Got to ask? @Diablo is the perk on "The Butcher's Sickle" broken? 🤔

Zane Valentino York 🇵🇸🇺🇸

(@Zane_vyf) reported

@Diablo please make a mac version of D2R… I just spent like $70 on wow instead because I can't get my fix… The OG came out on Mac — now resurrect it fullly 😭

TheNightIsDark

(@FullOfTerror) reported

@Di_bear @Diablo don't see any problem with the monetization in OW2. just buy the battlepass every time a new hero comes, and a few skins for heroes that you really like. then you spend 80 bucks for 2 years of fun like with a full price title +1 expansion. thats fine for me

General Bardock

(@GenBardock) reported

@Diablo Fix the dumb map glitches
Check Current Status