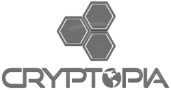 Is Cryptopia down?
No problems detected at Cryptopia
If you are having issues, please submit a report below.
Cryptopia is a cryptocurrency exchange based in New Zealand. Cryptopia also provides mining pools and auctions.
Cryptopia problems in the last 24 hours
The following chart shows the number of reports that we have received about Cryptopia by time of day over the past 24 hours. An outage is determined when the number of reports are higher than the baseline, represented by the red line.
At the moment, we haven't detected any problems at Cryptopia. Are you experiencing issues or an outage? Leave a message in the comments section!
Cryptopia Comments
Tips? Frustrations? Share them here. Useful comments include a description of the problem, city and postal code.
Cryptopia Issues Reports
Latest outage, problems and issue reports in social media:
BLOOT i think therefore i am

(@ithnkthere4) reported

@gainzy222 I really liked trading Doge pairs on Cryptopia. So illiquid, I legit lost $500 trading against myself before I figured out what ******** was happening. I guess in hindsight this is why I'm still poor. Insert Alex Jones retard quote

Froix07

(@Crypto_me) reported

@gainzy222 Cryptopia was the ****

Hamza

(@hamza_kraem) reported

@justrichonline @Cryptopia_NZ I think cryptopia is down but they keep feeding us with lies. I also lost a lot of money. Well, I've been able to get back everything I lost. You can also get back your money

Hamza

(@hamza_kraem) reported

@RahulMa83408466 @Cryptopia_NZ I think cryptopia is down but they keep feeding us with lies. I also lost a lot of money. Well, I've been able to get back everything I lost. You can also get back your money

Hamza

(@hamza_kraem) reported

@Lea2052 I think cryptopia is down but they keep feeding us with lies. I also lost a lot of money. Well, I've been able to get back everything I lost. You can also get back your money

Hamza

(@hamza_kraem) reported

@OnlyTheBestNft I think cryptopia is down but they keep feeding us with lies. I also lost a lot of money. Well, I've been able to get back everything I lost. You can also get back your money

Viscosity🧩Solutions

(@insilicobunker) reported

@bitbitcrypto Yeah we sorry that it doesnt move up and down 80% a month like micro shitcoins in cryptopia, u see....corn weights more now, so move less, absolute majority of weight is in last few years, liquidity slash volatility, thats how it works. Liquidity grew like how much x?

Michael O'Connor Serenity 🇮🇪

(@MichaelOConnorl) reported

Watching #cryptopia while stuck in bed with Covid. Some of the measures that people/companies are doing to secure #wallet #seedphrases is insane. Cold storage in mountains? We in @SerenityShield_ have an onchain solution to this issue that costs next to nothing. Watch this space

Bigcricket - BODY TYPE ONE - 🌽⚡️♻️ - 丰

(@Bigcricket467) reported

@Ebenorwegian @D_Cassmeyer @nick_garland20 Sorry brother, this is cryptopia land, where everything is on web-3 world. We only accept $ CUMROCKET to pay for our adult entertainers. (i **** you not, thats a shitcoin designed at being a payment network for porn stars)

Fett

(@WallStreetFetts) reported

@VentureCoinist Only way i really made money in 18 bear was arbing **** coins between cryptopia and weird sketch exchanges

Relevant Peter McCormack (parody)

(@PeterRelevant) reported

@kudzaikutukwa Yup. Reminds me of "just KYC your cryptopia account to get your funds back bro" Different bear market, but same ****.

BUTCHER

(@easyeitght08) reported

Coinbase became the cryptopia from 2017. Not sure why people give that **** exchange attention @coinbase #btc #eth

DJ cRYPTOMATic

(@DJ_Cryptomatic) reported

@pbe_84 @RichardHeartWin I´m a Cryptopia creator, still waiting for my **** ;)

Seur Marsch

(@MarschSeur) reported

@FaiziManzoor I think cryptopia exchange is down but they keep feeding us with lies. I also lost a lot of money but I've been able to get back everything I lost on cryptopia. You can also get back your money

Vijay

(@vijayrohilla83) reported

@CourtsofNZ This judgement was given on April 2020 but till date cryptopia Ltd haven't started transferring the assets who has claimed as verified holders... It is requested to honorable court to help the people all over world who trusted on NZ law.

learning lad

(@harley_crypto) reported

@harishdesign @Cryptopia_NZ Login email and search cryptopia

Kamil Wanna

(@WannaKamil) reported

@CredibleCrypto Were you able to claim your assets back (or what's left of them)? The liquidators of Cryptopia were reaching out to users who had balances on the day it went down. I was contacted but they didn't accept my ID, the whole point was that Cryptopia didn't require KYC!

Ethereans.info 🦇🔊🐼

(@ethereansinfo) reported

@CredibleCrypto With both cryptopia and bitgrail, I escaped both of those just in time. People were starting to hear withdrawals not working in large amounts and I was able to get out thankfully. In hindsight I was awfully trusting of some really **** exchanges.

notsofast

(@notsofast) reported

@stephendpalley @lex_node case in point: Cryptopia (New Zealand) Inside-job "hacked" in early 2018 Grant Thornton, the liquidators, are slow-playing the reimbursement which 4.5 years later is still incomplete, but are draining whatever value is recoverable in order to pay themselves

McFattis

(@NoobCrypto007) reported

@KyleMacLeanX ****** Cryptopia! I bought some dodgy **** there.

JDBoheme.LSP ☀️

(@BohemeJd) reported

@KyleMacLeanX Amen. Still 🤞 on the Cryptopia liquidation. I still have hope Grant Thornton will wade through it all eventually. Wrote it off a long time ago then realized they are working on it. Registered and waiting….

Seur Marsch

(@MarschSeur) reported

@Aqeel_stylish I think cryptopia exchange is down but they keep feeding us with lies. I also lost a lot of money but I've been able to get back everything I lost on cryptopia. You can also get back your money

Seur Marsch

(@MarschSeur) reported

@1111BaSt1111 I think cryptopia is down but they keep feeding us with lies. I also lost a lot of money. Well, I've been able to get back everything I lost. You can also get back your money

Seur Marsch

(@MarschSeur) reported

@Locolora01 I think cryptopia is down but they keep feeding us with lies. I also lost a lot of money. Well, I've been able to get back everything I lost. You can also get back your money

Seur Marsch

(@MarschSeur) reported

@MGjampa I think cryptopia is down but they keep feeding us with lies. I also lost a lot of money. Well, I've been able to get back everything I lost. You can also get back your money

Seur Marsch

(@MarschSeur) reported

@Jamesjimjimmy I think cryptopia is down but they keep feeding us with lies. I also lost a lot of money. Well, I've been able to get back everything I lost. You can also get back your money

Seur Marsch

(@MarschSeur) reported

@budbecks I think cryptopia is down but they keep feeding us with lies. I also lost a lot of money. Well, I've been able to get back everything I lost. You can also get back your money

Seur Marsch

(@MarschSeur) reported

@YogeshN30797212 I think cryptopia is down but they keep feeding us with lies. I also lost a lot of money. Well, I've been able to get back everything I lost. You can also get back your money

Seur Marsch

(@MarschSeur) reported

@Lea2052 I think cryptopia is down but they keep feeding us with lies. I also lost a lot of money. Well, I've been able to get back everything I lost. You can also get back your money

Seur Marsch

(@MarschSeur) reported

@Ruba_Rus I think cryptopia is down but they keep feeding us with lies. I also lost a lot of money. Well, I've been able to get back everything I lost. You can also get back your money