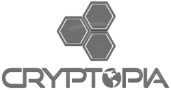 Cryptopia Outage Map
The following outage map shows the most recent locations worldwide where Cryptopia users have reported their issues and outages. If you are having an issue with Cryptopia and your area is not listed, make sure to submit a report below
Loading map, please wait...
Check Current Status
At the moment, we haven't detected any problems at Cryptopia. Are you experiencing issues or an outage? Leave a message in the comments section!
Cryptopia is a cryptocurrency exchange based in New Zealand. Cryptopia also provides mining pools and auctions.
Cryptopia Most Affected Locations
Outage reports and issues in the past 15 days originated from:
Check Current Status
Cryptopia Comments
Tips? Frustrations? Share them here. Useful comments include a description of the problem, city and postal code.
Cryptopia Issues Reports
Latest outage, problems and issue reports in social media:
learning lad

(@harley_crypto) reported

@harishdesign @Cryptopia_NZ Login email and search cryptopia

Kamil Wanna

(@WannaKamil) reported

@CredibleCrypto Were you able to claim your assets back (or what's left of them)? The liquidators of Cryptopia were reaching out to users who had balances on the day it went down. I was contacted but they didn't accept my ID, the whole point was that Cryptopia didn't require KYC!

Ethereans.info 🦇🔊🐼

(@ethereansinfo) reported

@CredibleCrypto With both cryptopia and bitgrail, I escaped both of those just in time. People were starting to hear withdrawals not working in large amounts and I was able to get out thankfully. In hindsight I was awfully trusting of some really **** exchanges.

notsofast

(@notsofast) reported

@stephendpalley @lex_node case in point: Cryptopia (New Zealand) Inside-job "hacked" in early 2018 Grant Thornton, the liquidators, are slow-playing the reimbursement which 4.5 years later is still incomplete, but are draining whatever value is recoverable in order to pay themselves

McFattis

(@NoobCrypto007) reported

@KyleMacLeanX ****** Cryptopia! I bought some dodgy **** there.

JDBoheme.LSP ☀️

(@BohemeJd) reported

@KyleMacLeanX Amen. Still 🤞 on the Cryptopia liquidation. I still have hope Grant Thornton will wade through it all eventually. Wrote it off a long time ago then realized they are working on it. Registered and waiting….

Seur Marsch

(@MarschSeur) reported

@Aqeel_stylish I think cryptopia exchange is down but they keep feeding us with lies. I also lost a lot of money but I've been able to get back everything I lost on cryptopia. You can also get back your money

Seur Marsch

(@MarschSeur) reported

@1111BaSt1111 I think cryptopia is down but they keep feeding us with lies. I also lost a lot of money. Well, I've been able to get back everything I lost. You can also get back your money

Seur Marsch

(@MarschSeur) reported

@Locolora01 I think cryptopia is down but they keep feeding us with lies. I also lost a lot of money. Well, I've been able to get back everything I lost. You can also get back your money

Seur Marsch

(@MarschSeur) reported

@MGjampa I think cryptopia is down but they keep feeding us with lies. I also lost a lot of money. Well, I've been able to get back everything I lost. You can also get back your money

Seur Marsch

(@MarschSeur) reported

@Jamesjimjimmy I think cryptopia is down but they keep feeding us with lies. I also lost a lot of money. Well, I've been able to get back everything I lost. You can also get back your money

Seur Marsch

(@MarschSeur) reported

@budbecks I think cryptopia is down but they keep feeding us with lies. I also lost a lot of money. Well, I've been able to get back everything I lost. You can also get back your money

Seur Marsch

(@MarschSeur) reported

@YogeshN30797212 I think cryptopia is down but they keep feeding us with lies. I also lost a lot of money. Well, I've been able to get back everything I lost. You can also get back your money

Seur Marsch

(@MarschSeur) reported

@Lea2052 I think cryptopia is down but they keep feeding us with lies. I also lost a lot of money. Well, I've been able to get back everything I lost. You can also get back your money

Seur Marsch

(@MarschSeur) reported

@Ruba_Rus I think cryptopia is down but they keep feeding us with lies. I also lost a lot of money. Well, I've been able to get back everything I lost. You can also get back your money
Check Current Status