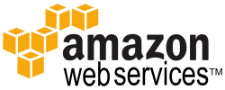 Is Amazon Web Services down?
Amazon Web Services (AWS) offers a suite of cloud-computing services that make up an on-demand computing platform. They include Amazon Elastic Compute Cloud, also known as "EC2", and Amazon Simple Storage Service, also known as "S3".
No problems detected at Amazon Web Services
Amazon Web Services problems in the last 24 hours
Most Reported Problems:
Website Down

Errors

Sign in
Amazon Web Services Outage Map
The most recent outage reports and issues originated from:
| | | |
| --- | --- | --- |
| West Columbia | Website Down | |
| Key Biscayne | Website Down | |
| Gray Court | Website Down | |
| Madrid | Website Down | |
| Odessa | Website Down | |
| San Marcos | Website Down | |
Amazon Web Services Comments
Tips? Frustrations? Share them here. Useful comments include a description of the problem, city and postal code.
Amazon Web Services Issues Reports
Latest outage, problems and issue reports in social media:
Anna "Banana" Smith

(@annaRoseShadow) reported

Well I think tomorrow morning I will file a support request to my domain provider in asking why my DNS hasn't been propagated if its still showing a blank page instead of the static site I have on an Amazon S3. If they fix it and don't change my settings I will look at moving

Vadim Shpakovski

(@VadimShpakovski) reported

@tachyonics Hi 👋 Swift developers are rarely server side professionals. I'd love to try AWS Lambda but it's hard to even get started with Amazon services. I tried to learn EC2 and ECS, I believe, by a book, but just stopped at 50%. All those configs and credentials were a black magic to me.

Covid

(@covidbaba) reported

@anveshfcb Sounds Plausible! But there is still the cashburn issue with E-commerce. Amazon has AWS. I doubt ads are enough to absorb the e-com cash burn.

Stefan Paletta

(@ThatSMP) reported

@QuinnyPig @awscloud Don't order a subscription (ECS service) when all you wanted was a one-time fix (Job) 😉

Alex Hidalgo

(@ahidalgosre) reported

@QuinnyPig @awscloud You might get better engagement if you don't do this while the entire country is burning down while police assault peaceful protesters all over the country. Hundreds have been arrested. Dozens sent to jails. And it's still going on right now. There are other nights.

Chris Washburn

(@burnerSMC) reported

@PFF @awscloud Wow, that's terrible lol. Although I am surprised that David Harris didn't make the cut.

Val Waeselynck

(@val_waeselynck) reported

Hey @awscloud , when your console displays my instances as shutting down, please do actually shut them down, rather than letting me discover the next morning that they've been up all night. This bug may be convenient for you to have, but unreasonably wasteful for everyone else.

Tero Kiminki

(@tpkiminki) reported

@AWSSupport Ok, but recommend taking a closer look what happened 00:00-11:00 UTC+2. I have data from multiple completely independent accounts that had issues at same time.

Dan Bock 🏃‍♂️

(@danbock10) reported

@chazmjenkins @typescript @draftbit @awscloud @dynamodb Yeah, it just runs every 10 minutes to check for new data. GitHub has webhooks you can subscribe to for commits, but only for your own repository. I guess they'd rather I hit their server every 10 minutes.

Dan Pudwell

(@dan_pudwell) reported

Hi @AWSSupport, CodeBuild in eu-west-1 is not working very well this morning. Loads of timeouts on builds due to taking longer than normal.

Podnews podcasting news

(@Podnews) reported

Parts of our website are currently unavailable, following an Amazon AWS outage earlier. At least, that's what we think is going on. It's all a bit perplexing.

HydroxyCoreyQuinn

(@QuinnyPig) reported

@geraldomagella @awscloud The "throws up a logon page, lets you in when you reload it" is a special kind of broken.

Mike Diehl 🇺🇸🇨🇦🛰

(@w8lid) reported

@dtabor Amazon going down then ARRL which uses AWS goes down seems logical. Think AMSAT going down might be coincidental.

Jonah Lupton 🇺🇸😷

(@JonahLupton) reported

@SSnow02 @IBKR They better get it working by tomorrow morning. My @Drift app also seems to be down so maybe they both use @awscloud and there's a massive outage.

Gavin

(@GavinKennedy14) reported

@AspergerGamer @marcjns97 @Papi__31 @KrasiFIFA @awscloud But he says that his opponents have a connection advantage because they live close to the server and he doesn't. Literally every single video, so what's your point.

Gavin

(@GavinKennedy14) reported

@AspergerGamer @marcjns97 @Papi__31 @KrasiFIFA @awscloud So what does krasi mean when he says to add servers closer to the Balkans and closer to him, it's literally what he said, and then his whole German connection advantage is out the window, how do the Germans then have the advantage if they live closer to the server lol

The Asperger Gamer

(@AspergerGamer) reported

@GavinKennedy14 @marcjns97 @Papi__31 @KrasiFIFA I made up my mind.... It seems you haven't! Krasi's tweet is about how he has better gameplay on a server located further away than German one w/ higher latency. His gameplay has nothing to do with the servers, but w/ the internet traffic within @awscloud and the game's netcode.

Alison

(@alisongrippo) reported

@QuickTake Well, fascism should be fun I guess. I do like he doesn't think Amazon is an issue as it cannibalizes all small businesses and rapes them with fees while not paying taxes, controls AWS which is essentially the backbone of 1/2 the internet. But hey, fact-checking, that's wrong.

Oslose

(@Oslose1) reported

@AWSSupport when is the Cape Town server getting EKS

ToyBro

(@toybroreviews) reported

@BooKat63 I'm guessing they use AWS in some fashion, they went down right when Amazon started going down.

Chris Pietschmann

(@crpietschmann) reported

I guess someone turned off @JeffBezos #money faucet! haha 🤣 @amazon is down... #cloud #aws @awscloud #amazon #JeffBezos

The Reverend JP

(@justjptweet) reported

@VTjawo @amazon Maybe it's a regional issue, as I hit @awscloud East 1 and 2 with no issue

Patrick Bell

(@ThePatrickBell) reported

Amazon is DOWN - some poor engineer is about to get sacrificed to the AWS gods #AmazonIsDown #Amazon

LY

(@Bambamwins) reported

@realwillmeade Amazon/AWS is down...can't be good for $AMZN

Nerds Hosting Team

(@nerdshosting) reported

Amazon AWS has confirmed that they have worked with Microsoft and resolved the issue. While they aren't giving any further details, our understanding is that Microsoft blocked a small number of Amazon's IP address blocks, and we unfortunately were caught up in one of them.

Matt Stancliff

(@mattsta) reported

@LukeYoungblood @awscloud perhaps a more apt comparison: "engineering isn't free" is valid, but that doesn't imply "engineering cost is infinite so we never attempt anything" a fun argument is always: "if there's a global outage, we can't be blamed because lol it's 3/4ths the internet on one provider!"

Boston Sports Nerds

(@bostonsprtnerds) reported

@Jtmac231 @freshdrizzle52 @blox_dead @NFL @NextGenStats @awscloud Uh, yeah, I would say that a higher minimum attempts is more accurate. NGS has guys that threw less than 150 passes which doesn't tell the whole story. If they had played a full season maybe their Y/A would have come down. PFR weeds out those guys that skew the data

kevgk

(@kevgk2) reported

@epoisson8 @Nathanstephens3 @NFL @NextGenStats @awscloud too many irrelevant variables can cause issues, but a lack of relevant variables can too. Throwing 35-40 yards deep will have a lower expectation than 20-25 yards and is worth differentiating. They use coverage seperation too. There are variables worth considering

Joe DiBango

(@JoeDiBango) reported

@CorporaSymbol Amazon might be the most logical, take down the biggest snake and the others will follow. Besides, most corporations are running off AWS, so beheading them, also harms all the rest of the companies.

Ben Gold

(@bengold) reported

For some reason I though it would be a good idea to suggest to a non-technical relative that they should use Amazon S3 to solve a tech problem... so now I have a new project.