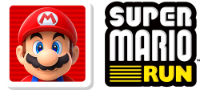 Super Mario Run Outage Map
The map below depicts the most recent cities worldwide where Super Mario Run users have reported problems and outages. If you are having an issue with Super Mario Run, make sure to submit a report below
Loading map, please wait...
The heatmap above shows where the most recent user-submitted and social media reports are geographically clustered. The density of these reports is depicted by the color scale as shown below.
Super Mario Run users affected: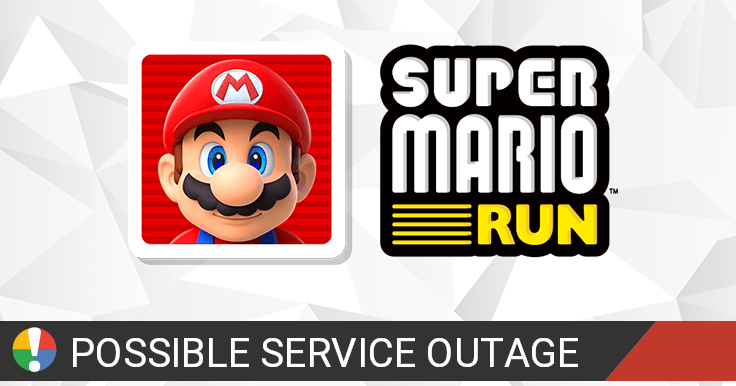 Super Mario Run is a side-scrolling, auto-running video game developed and published by Nintendo for iOS and Android devices. It was released first for iOS on December 15, 2016, and will be released for Android in 2017.
Check Current Status
Most Affected Locations
Outage reports and issues in the past 15 days originated from:
| Location | Reports |
| --- | --- |
| Chicago, IL | 1 |
| Glasgow, Scotland | 1 |
| Attica, IN | 1 |
Community Discussion
Tips? Frustrations? Share them here. Useful comments include a description of the problem, city and postal code.
Beware of "support numbers" or "recovery" accounts that might be posted below. Make sure to report and downvote those comments. Avoid posting your personal information.
Super Mario Run Issues Reports
Latest outage, problems and issue reports in social media:
Ser Dumbass of the ******* realm

(@randomcitizen49) reported

WHAT WAS THAT PAPER MARIO RUN WHAT ******** JUST HAPPENED??? ******* 75 hammers and then crash the game and then credits? Bc he played OoT first? N64 is wild

Tyler

(@tyler_cfb91) reported

I think the projector is working fine, mom just needs to wait for the sun to go down in order for it to work. My mom has always been so dimwitted. One time she thought that the AV Cords for the Wii would work for the Xbox 360 & assumed that Super Mario Run would work on my Wii U.

Minty

(@MintyIndustrial) reported

Phew thank god I'm not the only one who appears to be having problems with the App Store. I wonder what ******** happened. I thought a lot of the things I was searching for was deleted. The only stuff that popped up was Super Mario Run

𝙎𝙏𝘼𝙍𝘿𝙐𝙎𝙏 ✨ — Sonic Refresh

(@RefreshingStars) reported

@Zhane_Star To be fair, Daisy appeared in Super Mario Run, the last new mainline 2D Mario, as a playable character. Waluigi is a problem because of his existence as a joke character and his (seemingly) lacking popularity in Japan. His existence is a franchise-wide null-factor.

idk i'm just here

(@akiiame) reported

@rmgraphics_ true, I've never had an issue with that render. but the mario run render just slapped an anime mouth on him and called it a day.

Entropy

(@Da_Big_Cheez) reported

@_kairy_draws_ Everyone being all upset about the crack not healing, just give him a 1-up and make mario run into him while he's using the Star invincibility. He then respawns due to the 1-up perfectly fine, problem solved. Unless he likes the aesthetic of having a shattered ******* skull.

- ̗̀ Tuddy ̖́-

(@tudsworthington) reported

@HatokTalk A realisation I just had that's arguably worse : the lesson Nintendo took from Mario Run wasn't "the mobile market is broken stop paying it attention", the lesson they took was to become just as bad as everybody else, if not worse because you know they can do better.

☔🌈

(@nebuloved) reported

I'm trying out Mario Kart Tour and Mario Run to distract myself from how I'm feeling... I'm not sure if it's working.

Goodspeed

(@HindianOnTwitch) reported

@bair54096307 @TheNCSmaster @Mevans2703 Now you're insulting me because I have used logic to breakdown your personal issues with the game. Idk how long you played or how much you paid but I don't feel you're qualified to judge based on what you're saying. This isn't Dr mario or mario run, MKT has been great.

Laila

(@LDexter1314) reported

@mariokarttourEN having an issue signing back onto my @NintendoAmerica account with google Authenticator. I launch it and it says codes are invalid. Mario Kart and Mario Run

J 🧣

(@AstralDreams8) reported

@mockeryofortuna I already had 300, then adding my Mario run account to my Nintendo added 100, then I just did daily challenges plus the sign in bonus and got 500 :) it didn't take much time at all!

jemmabrown

(@jemmabrown) reported

from Southampton, England

Hey @NintendoUK I uninstalled super Mario run from my iPhone and just re installed it for some nostalgia! It's weirdly now created a new 'user' and won't let me connect to my Nintendo account. My tickets, buildings etc are also gone! Error 804-3985

Thousand Year 🚪

(@ThousandYrGames) reported

@Photonerd96 @El_Texicano Now do a Danger Mario run, complete the Trouble Center, fight Atomic Boo, and clear the Pit of 100 Trials.

Chris @ Crown Tundra

(@Tsukento) reported

@KeikakuKat The problem is how they go about monetizing it. They tried the buy a game method and it didn't work well for Super Mario Run.

Matthew Janssen

(@mttjj) reported

@gruber @twadds This is 100% the issue! I have Mario Run installed and it's labeled as MARIO RUN. So every time I type the word "Mario" it tries to replace it with all caps. I talk video games with my friends all the time. It's incredibly annoying.
Check Current Status