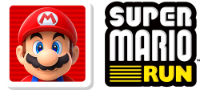 Super Mario Run Outage Map
The following outage map shows the most recent locations worldwide where Super Mario Run users have reported their issues and outages. If you are having an issue with Super Mario Run and your area is not listed, make sure to submit a report below
Check Current Status
At the moment, we haven't detected any problems at Super Mario Run. Are you experiencing issues or an outage? Leave a message in the comments section!
Super Mario Run is a side-scrolling, auto-running video game developed and published by Nintendo for iOS and Android devices. It was released first for iOS on December 15, 2016, and will be released for Android in 2017.
Super Mario Run Most Affected Locations
Outage reports and issues in the past 15 days originated from:
| Location | Reports |
| --- | --- |
| Renca, Región Metropolitana | 1 |
| Montevideo, Departamento de Montevideo | 1 |
| El Altet, Comunitat Valenciana | 1 |
| Minglanilla, Castilla-La Mancha | 1 |
| Zehdenick, Brandenburg | 1 |
| Bengaluru, KA | 1 |
| Bucaramanga, Departamento de Santander | 1 |
Check Current Status
Super Mario Run Comments
Tips? Frustrations? Share them here. Useful comments include a description of the problem, city and postal code.
Super Mario Run Issues Reports
Latest outage, problems and issue reports in social media:
Thousand Year 🚪

(@ThousandYrGames) reported

@Photonerd96 @El_Texicano Now do a Danger Mario run, complete the Trouble Center, fight Atomic Boo, and clear the Pit of 100 Trials.

Hiccup

(@HiccupJul) reported

really stupid that they won't enable offline usage. this is why i never bought (and therefore cannot play) super mario run - eventually, the game is going to stop working if someone doesn't develop an unofficial server emulator. and that's not been done for SMR yet.

Chris @ Crown Tundra

(@Tsukento) reported

@KeikakuKat The problem is how they go about monetizing it. They tried the buy a game method and it didn't work well for Super Mario Run.

Tyler

(@tyler_cfb91) reported

I think the projector is working fine, mom just needs to wait for the sun to go down in order for it to work. My mom has always been so dimwitted. One time she thought that the AV Cords for the Wii would work for the Xbox 360 & assumed that Super Mario Run would work on my Wii U.

Rufus

(@HylianEmo24) reported

Welp, Super Mario Run is broken and keeps getting an error occurred I don't wanna uninstall in case the game will not be compatible with my phone The WHOLE REASON I got a new phone was to play games like Animal Crossing Pocket Camp and Mario Kart Tour again 🥲 This is rude!!

Infinite8

(@TinTinfinite) reported

Mario Run is also affected. However Dr. Mario World didn't have the issue (ironic, that the game will shut down in two weeks)

Yonder

(@yonder_yoshi) reported

@TamaTheYoshi @LinkyYoshi19 Yes, Super Mario Run is actually really fun. I 100% it. Its no gacha game, unlikr Mario Kart Tour, it doesnt make progression slow in the name of inapp purchases. It lets you do world 1 and toad rally (with only red and green toads) for free else 10 US$ to unlock full version.

Goodspeed

(@HindianOnTwitch) reported

@bair54096307 @TheNCSmaster @Mevans2703 Now you're insulting me because I have used logic to breakdown your personal issues with the game. Idk how long you played or how much you paid but I don't feel you're qualified to judge based on what you're saying. This isn't Dr mario or mario run, MKT has been great.

Larry Dragospiro

(@koopa_larry) reported

@AidenRS139 Mario Kart Tour= too many Marios Fire Emblem Hereos= Never played Animal Crossing Pockets Camp= uuuuh. Too much slow. Super Mario Run= Why I have to pay for playing?

Jarno Eskola

(@jaeskola) reported

Hi, I have a problem with Super Mario Run (Android). I try to link the app to a Nintendo Account but an error message appear. The support code is 804-7912.

Ser Dumbass of the ******* realm

(@randomcitizen49) reported

WHAT WAS THAT PAPER MARIO RUN WHAT ******** JUST HAPPENED??? ******* 75 hammers and then crash the game and then credits? Bc he played OoT first? N64 is wild

Orbital Chonker

(@IzanagiRoo) reported

Well #SGDQ2021 has broken my brain. Starting a paper mario run by playing zelda oot. Doing crazy stuff till it crashes then swapping cartridges.

Entropy

(@Da_Big_Cheez) reported

@_kairy_draws_ Everyone being all upset about the crack not healing, just give him a 1-up and make mario run into him while he's using the Star invincibility. He then respawns due to the 1-up perfectly fine, problem solved. Unless he likes the aesthetic of having a shattered ******* skull.

𝗦𝗦𝗟𝟮𝟬𝟬𝟰

(@SSL_2004) reported

@AmiStarZX @YungMugiwara_ The issue I have is that we have no evidence that the clown car is CURRENTLY moving at those speeds in Super Mario Run, or that it can even go that fast in the first place given the jump cut in Mario Party.

Fronk

(@Masaka__Arienai) reported

My shift key is broken. The super mario run*.
Check Current Status